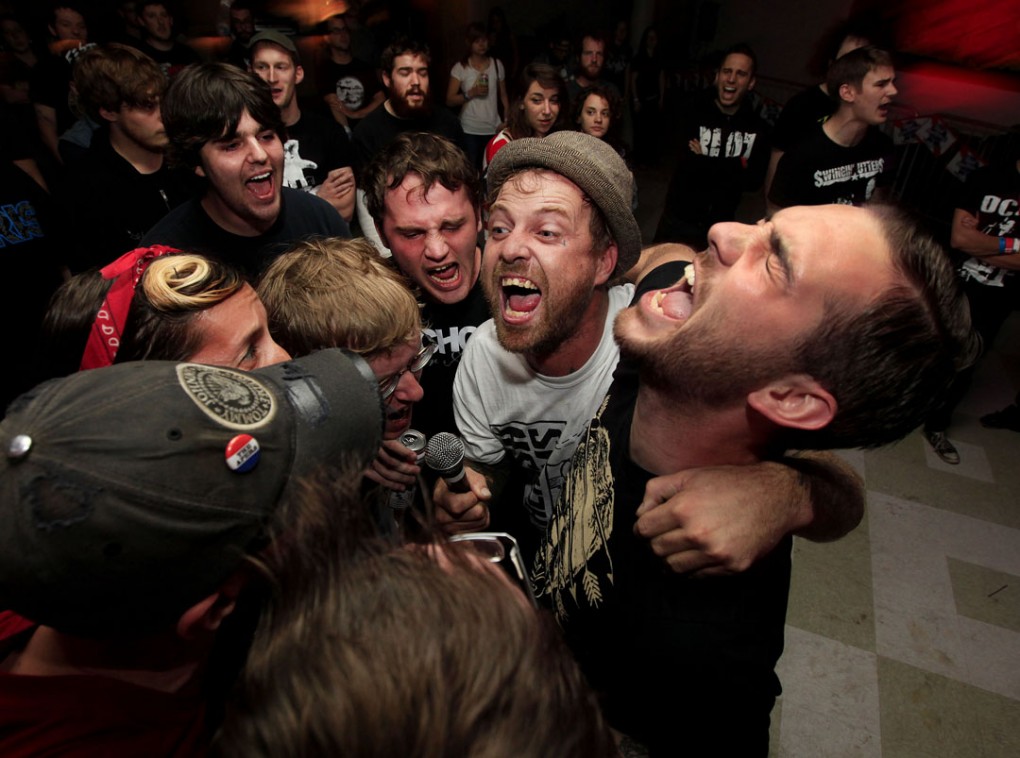 Thousands of punk rock fans from around the world and 400+ bands invaded Gainesville last weekend for Fest 12. It's four days of concerts in multiple venues throughout town… and it's pretty darn awesome. I had the assignment to cover whatever I could find during the weekend. From the main stages where the bigger bands performed, to the cheap tattoos, to riding around in the tour van of Onward, Etc. after one of their shows. (Side note, check out Onward, Etc. They're cool guys that play some good music. I hung out with them for a good chuck of time on Friday. Then watched them play on Sunday. Good group of dudes who are touring across the country. Go see them if you get a chance.)
The weekend started with the line for registration, a pool party, a costume contest and of course, concerts. Then it was three more days of parties, crowd surfing and drinking Pabst Blue Ribbon… it's the drink of choice for the weekend.
I didn't really have an angle or story to follow during the weekend, it was more like "We've never shot this thing in depth, so just spend four days seeing what you can see and take photos." So I tried to get the concerts, the crowds, detail like the fingers of a bass player and behind the scenes type shots of the bands… and whatever I could see. So I skipped football and the World's largest outdoor coctail party in Jacksonville for one of the largest Punk Rock festivals in the country. Totally worth it. And I did a little video too… so check that out at the end of this post.
So, here's a huge collection of photos from Fest 12.

[raw][/raw]
Comments
comments