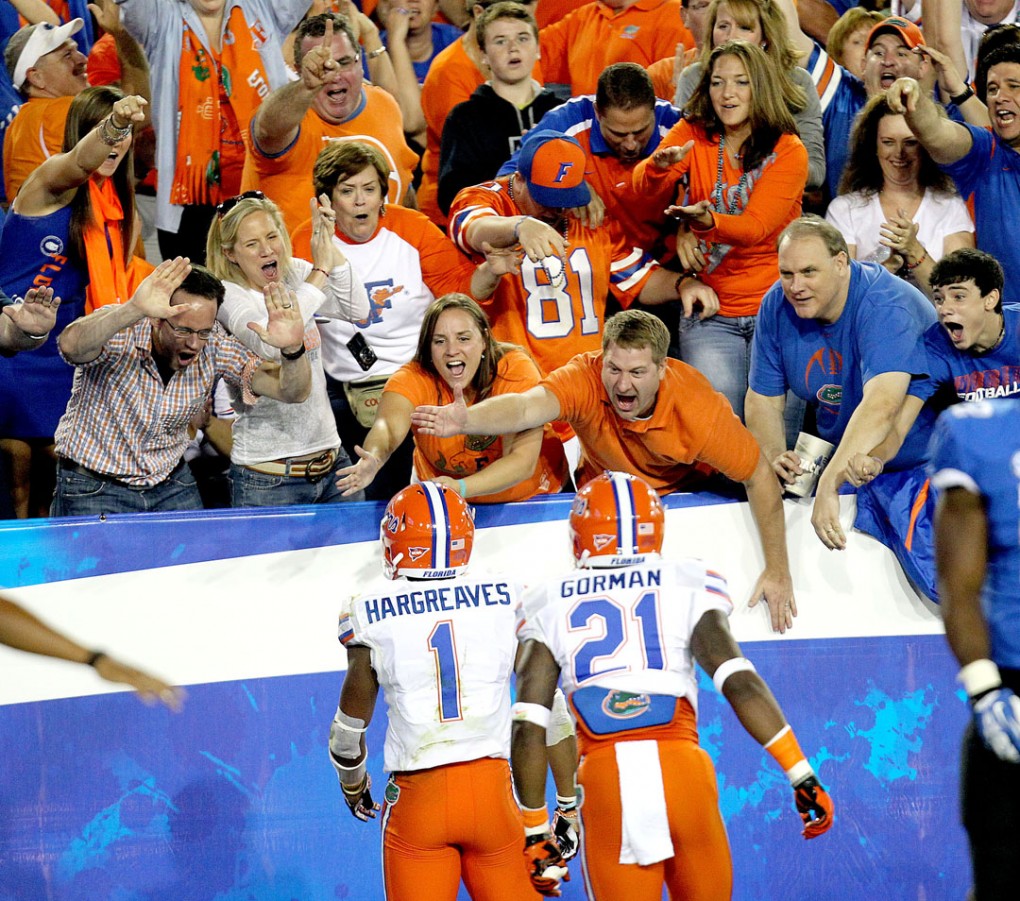 Laura and I headed north last weekend to cover the Florida versus Kentucky game in Lexington. It worked out well since Laura's folks live two hours from Lexington so we crashed at "Hotel Bernheim" for a few days. (Thanks John and Carol!) We got to Dayton around 10 a.m. and drove to Young's Jersey Dairy Farm for lunch and a hike. Being able to walk around outside in the middle of the day and not be drenched in sweat was amazing.
After the hike, we stopped by a field of sunflowers along the side of the highway. I didn't have my cameras with me (I know, I know… shut up) but the iPhone worked just fine. I've had a lot of people ask how I made the image I posted to Facebook and Instagram… so here it goes. I took a photo of a sunflower, then ran it through the TinyPlanet app. Presto, done. Nothing too exciting, just a fun, quirky way to mess with photos. So here's the original and the TinyPlanet version of the photo.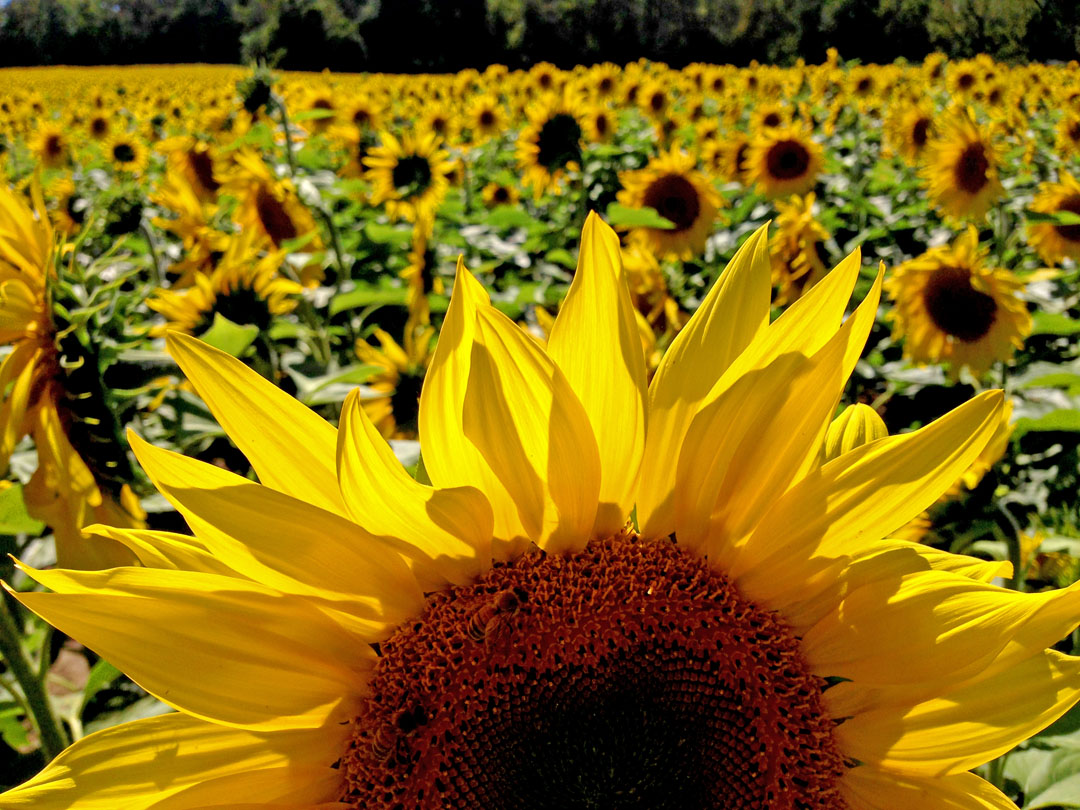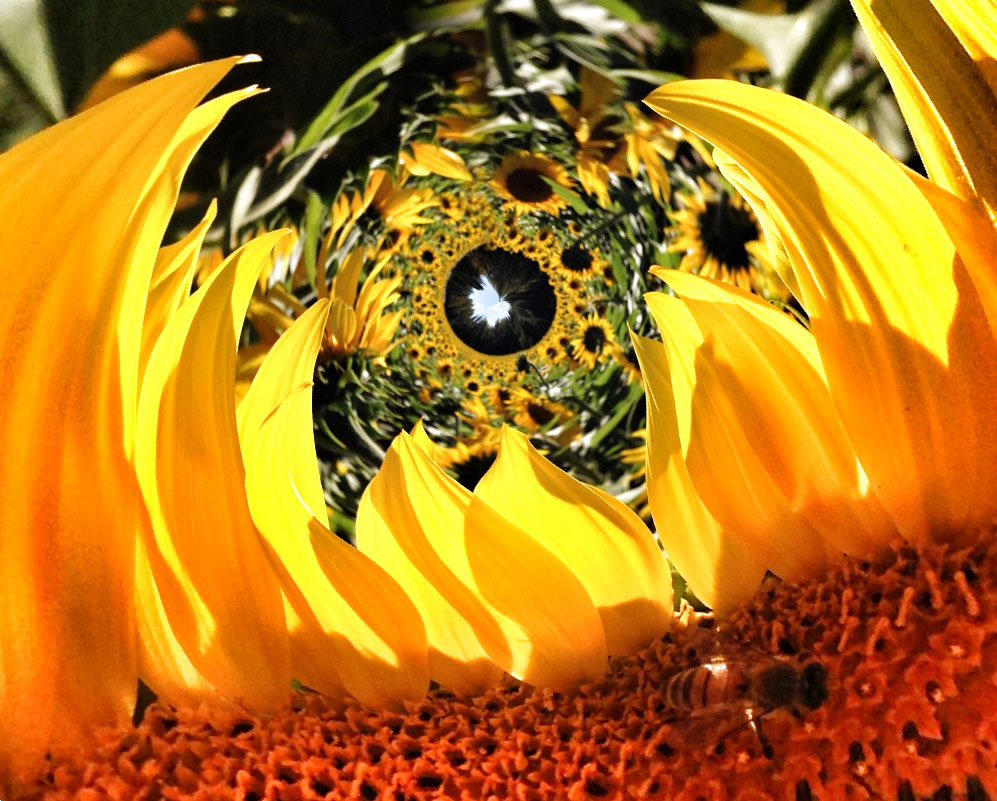 On Saturday, we drove to Lexington for the game. I think Florida's won 27 in a row against Kentucky, so I wasn't expecting much of an atmosphere. But Kentucky fans showed up and it made for a good college football vibe. Lots of tailgaters and the stadium actually got pretty loud when Kentucky tied the game on a fake field goal.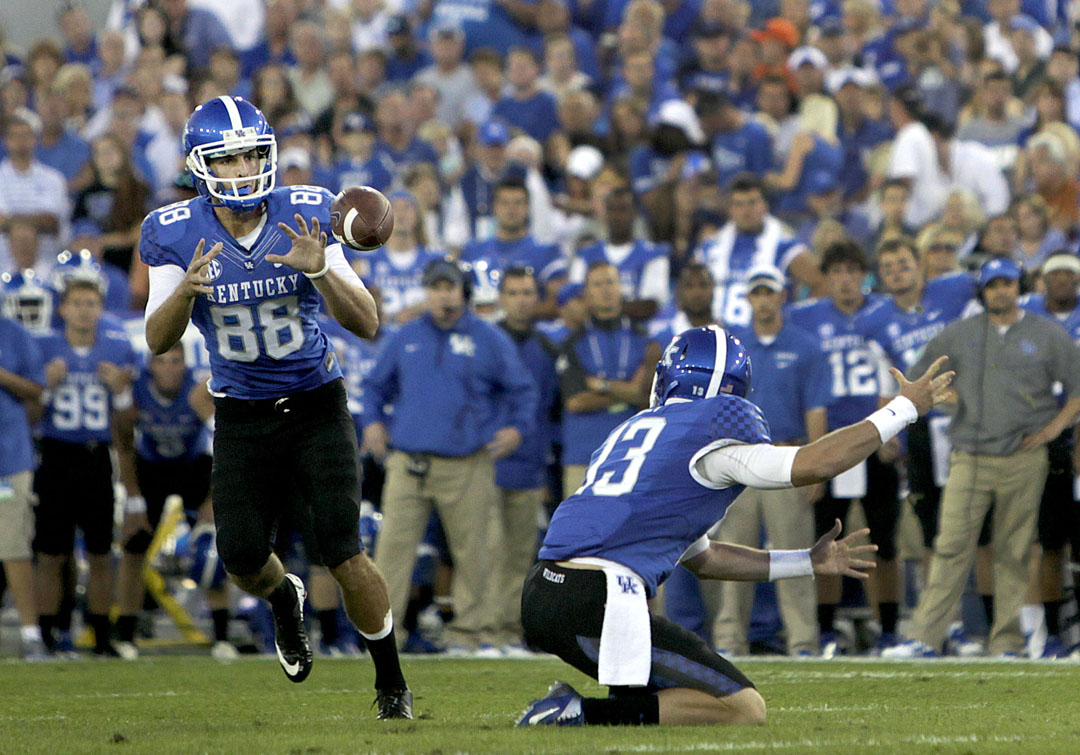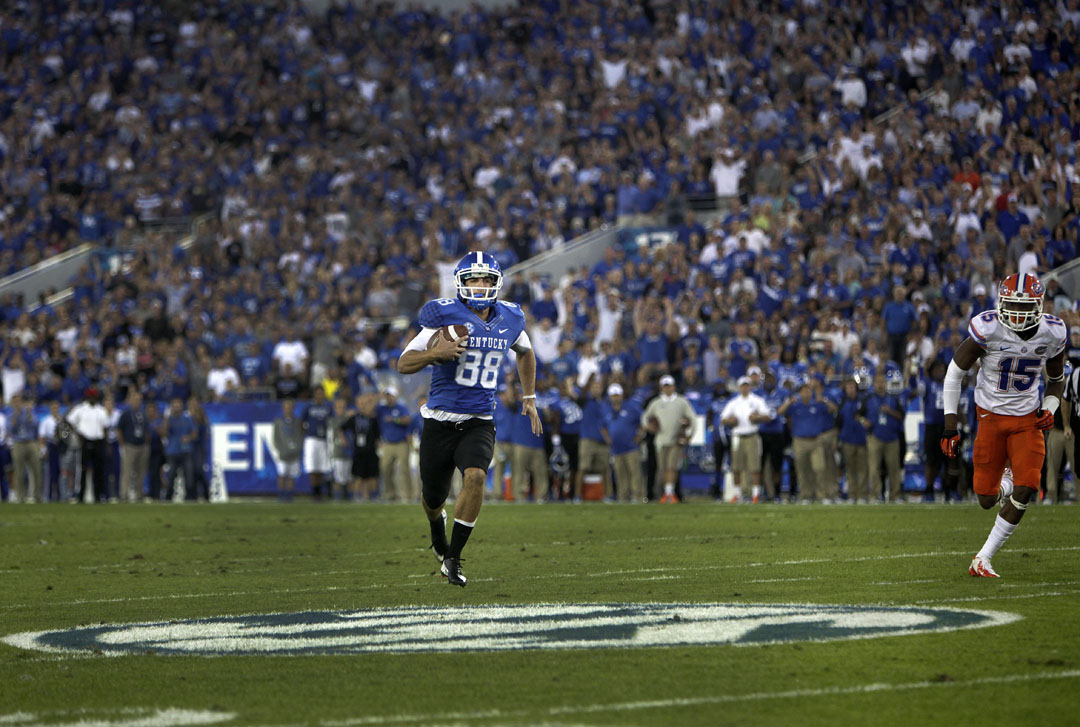 The sad part is that this 27 yard rush by the kicker was their longest of the day… and the most yards for any Kentucky player. Yes, their kicker was their leading rusher.
Florida on the other hand ran the ball pretty darn well. Matt Jones finally had the breakout game he's been wanting all season. He scored a touchdown on the opening drive… and gave me the image I needed to relax the rest of the game. Shooting a game solo is kind of stressful because I HAVE to get the big plays. I don't have other shooters across the field who can get the plays I might miss. So when Jones ran right at me, pointed and scored a touchdown on the opening drive, I could relax and shoot the rest of the game knowing I had a lead image in the bag.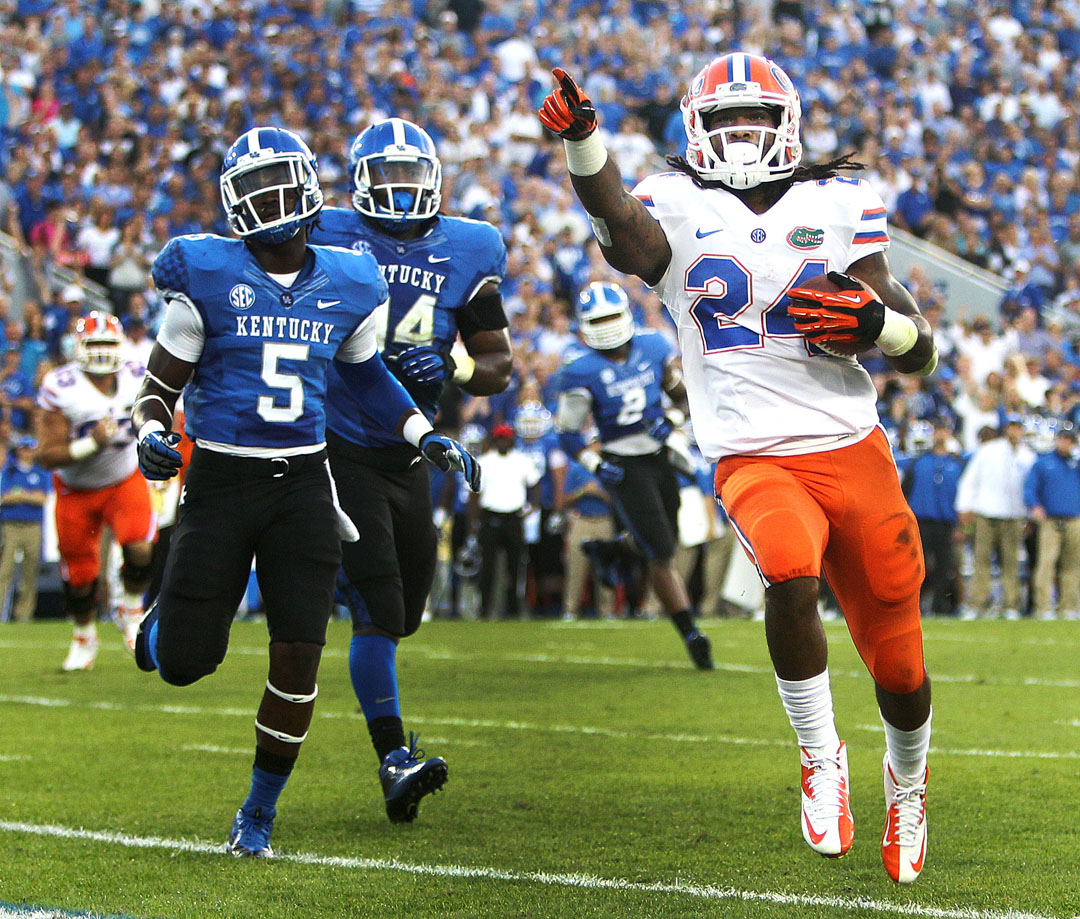 It turned out to be one of those games where the big plays happened to fall right into my lap. The touchdowns, big runs, interceptions… etc. all happened to come my way. It's like fishing, sometimes they're biting and you catch a lot. Other times you don't even get a nibble and you go home skunked. So I'm glad I caught a lot of fish this game.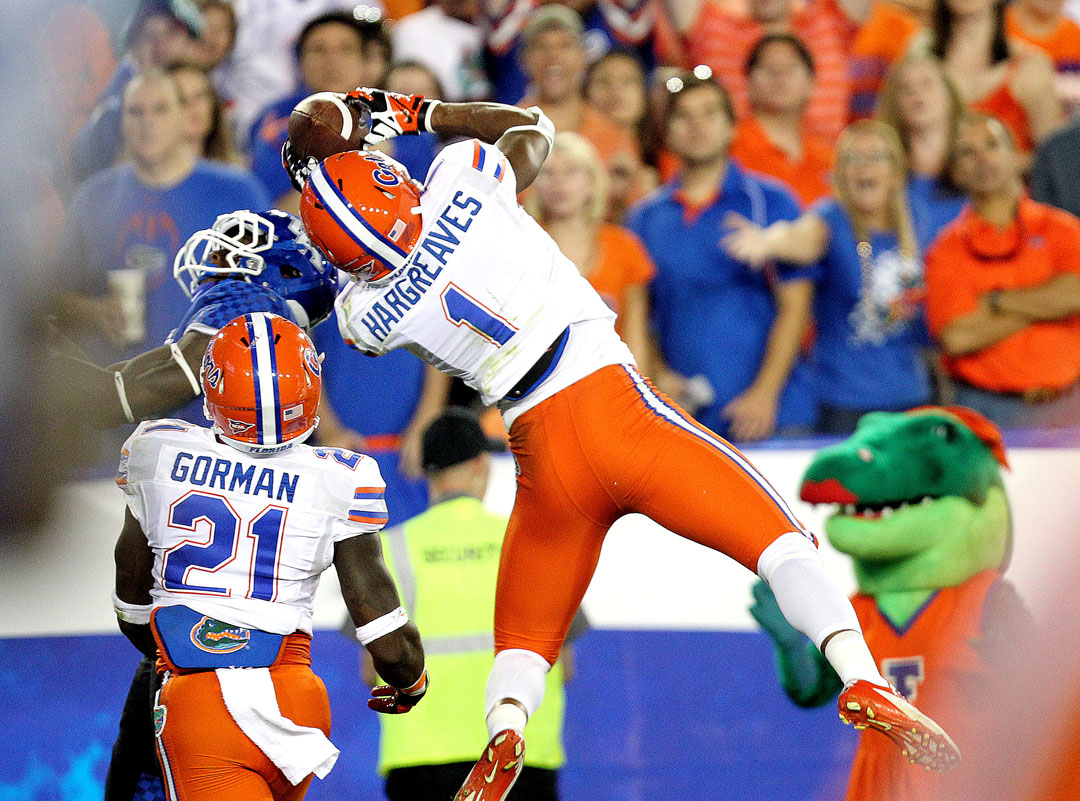 One more thing. I'm not a coach, and would never claim to know much about the X's and O's of the game. But Florida coaches might want to remind their players that if one guy has the ball with a clear path to the end zone, just let him go. For the second week in a row, a Florida guy has tackled or tripped up a teammate on their way to the end zone. You could argue that they wouldn't have made it because the defense was closing in, but we'll never know because you tackled your teammate. (See the photos below… Jones broke off a big run and had a good chance to score. Not sure what the receiver was doing, but he came up behind him and they both ended up on the ground without being touched by the D. The Gators ended up scoring on the drive but the coaches and fans were kind of confused… or angry.)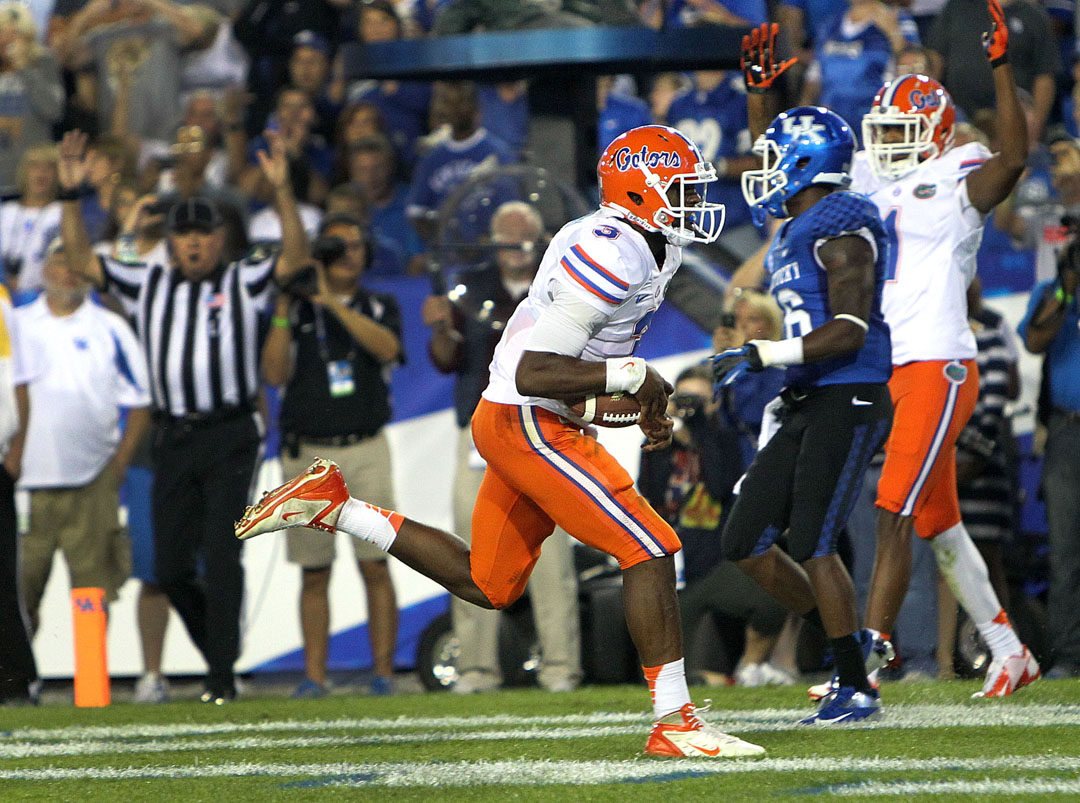 Comments
comments