God or no God? Bench or no Bench? Commandments or no Commandments.
Lots of debating took place outside the Bradford County courthouse on Saturday after the the American Atheists installed a monument (bench) next to a Ten Commandments monument.
The American Atheists were trying to get the Ten Commandments monument taken down, but came to an agreement with the county saying they could install their own monument.
For the most part, the unveiling of the monument on Saturday went pretty smooth. The expected protesters showed up but nothing really got out of hand. I even saw, and listened, to some good discussion between Atheists and guys holding confederate flags. They pretty much agreed to disagree.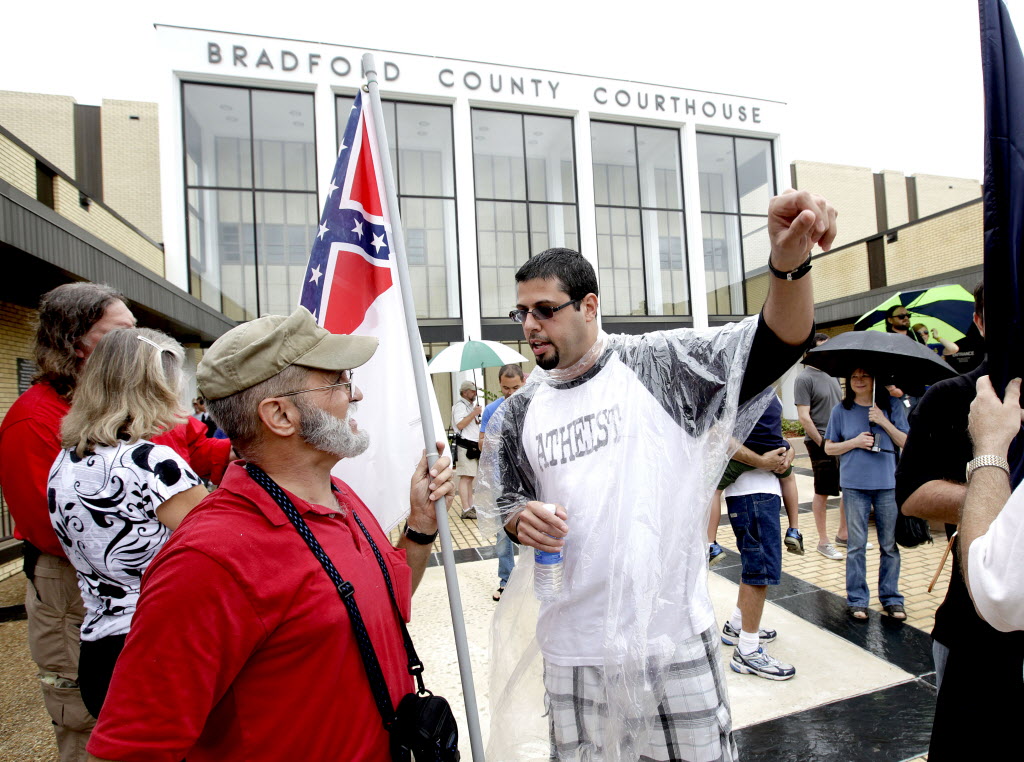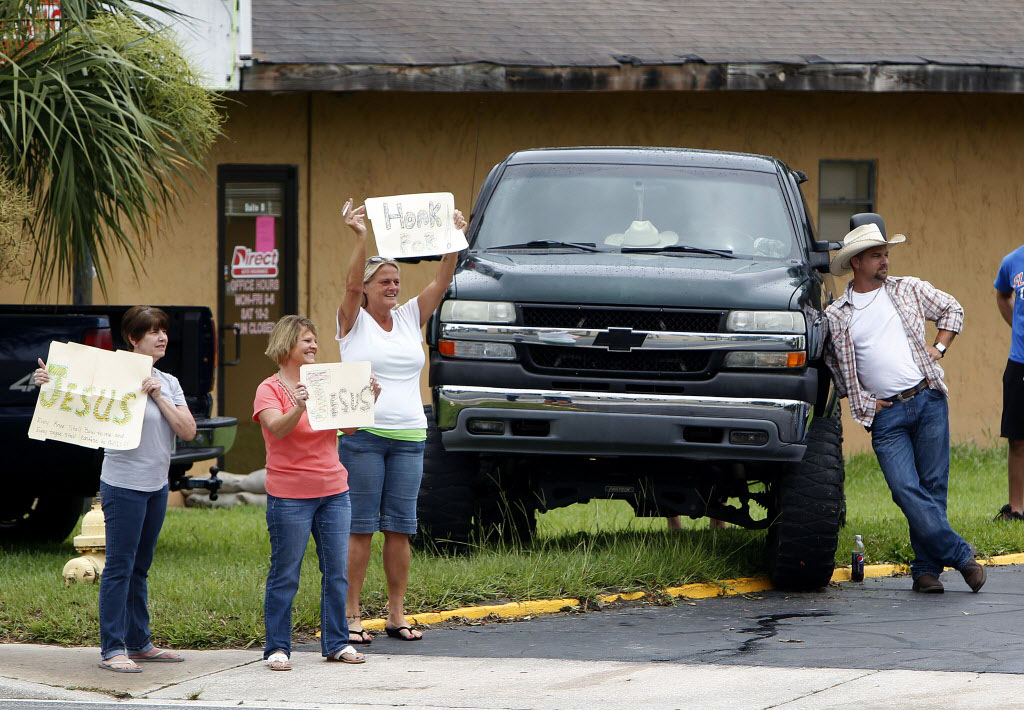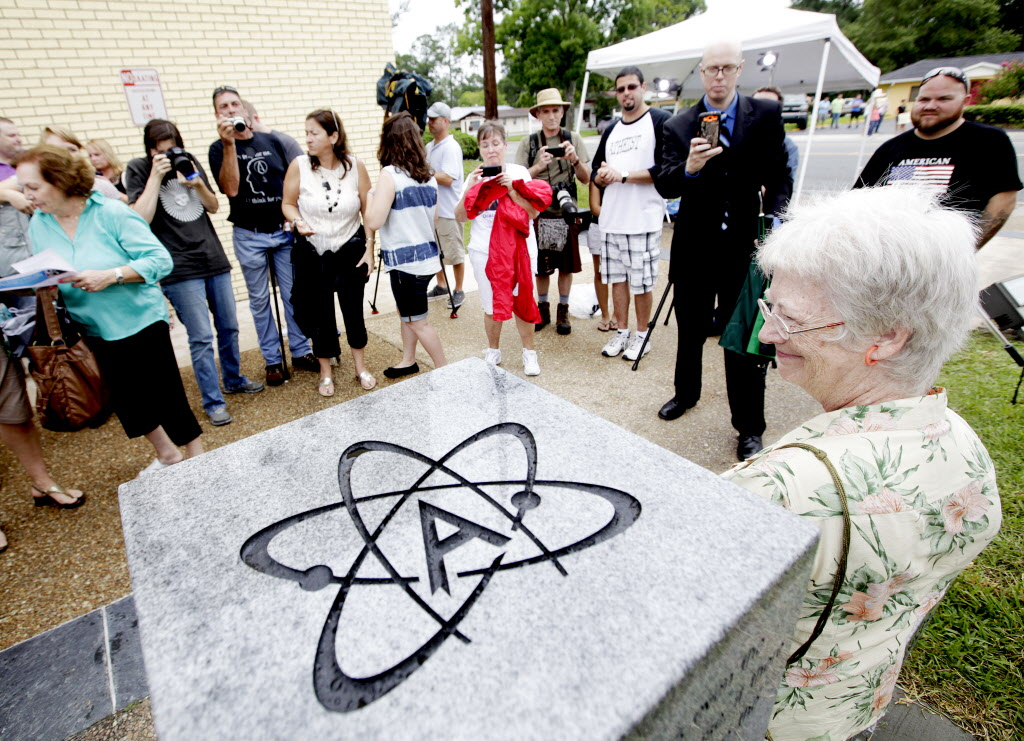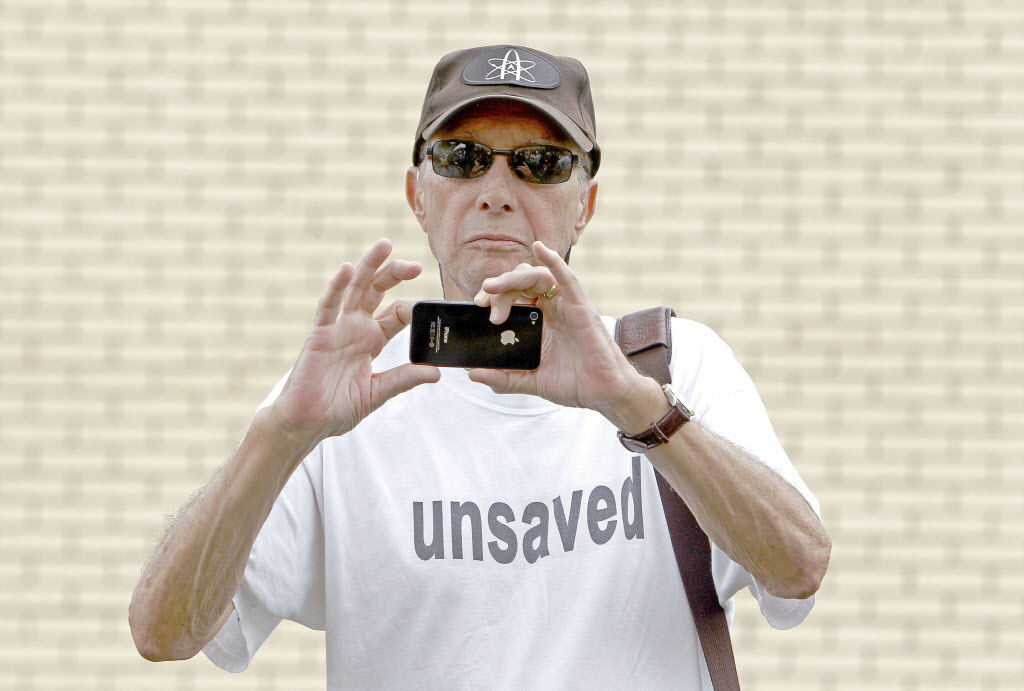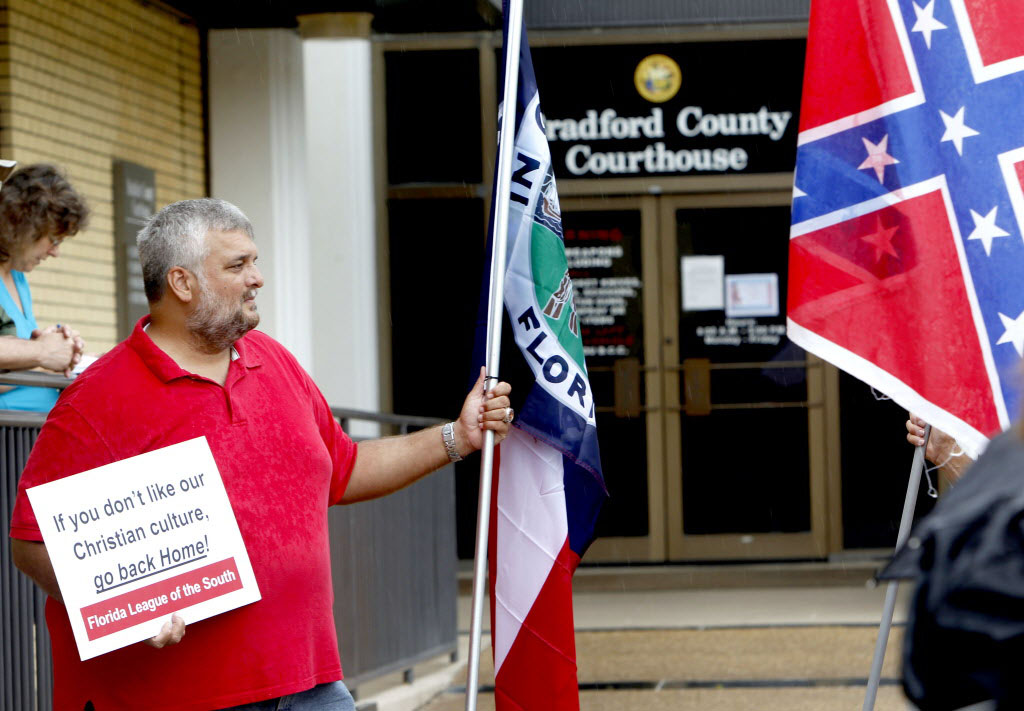 Things got interesting after the speeches were finished and they took the cover off the bench. People were sitting on the bench and posing for photos. At one point, a guy from Canada, who came down just for this event, put a toilet seat on the bench and tried to sit down and wrap toilet paper around the monument. That didn't go over so well. "This thing looks like a toilet doesn't it?" he said. He eventually gave up and got into a heated argument with someone.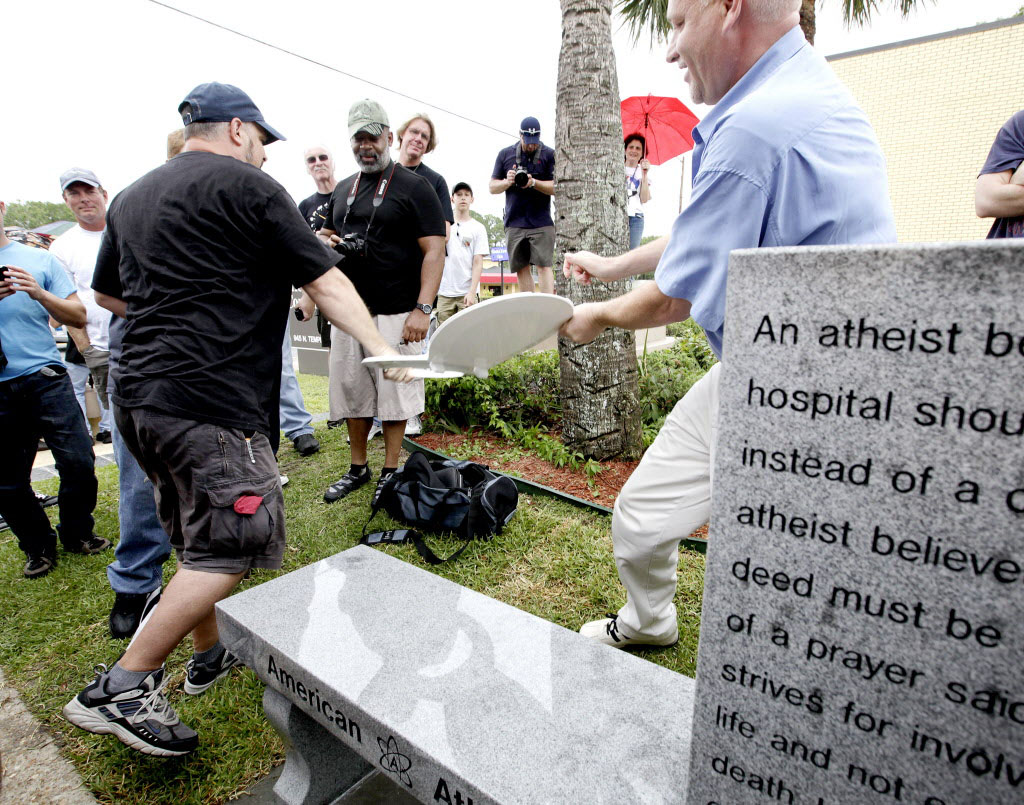 Another man who traveled here just for this event jumped up on the monument and started shouting why everyone needs God in their lives. As you can imagine, that didn't go over too well with a large group of Atheists.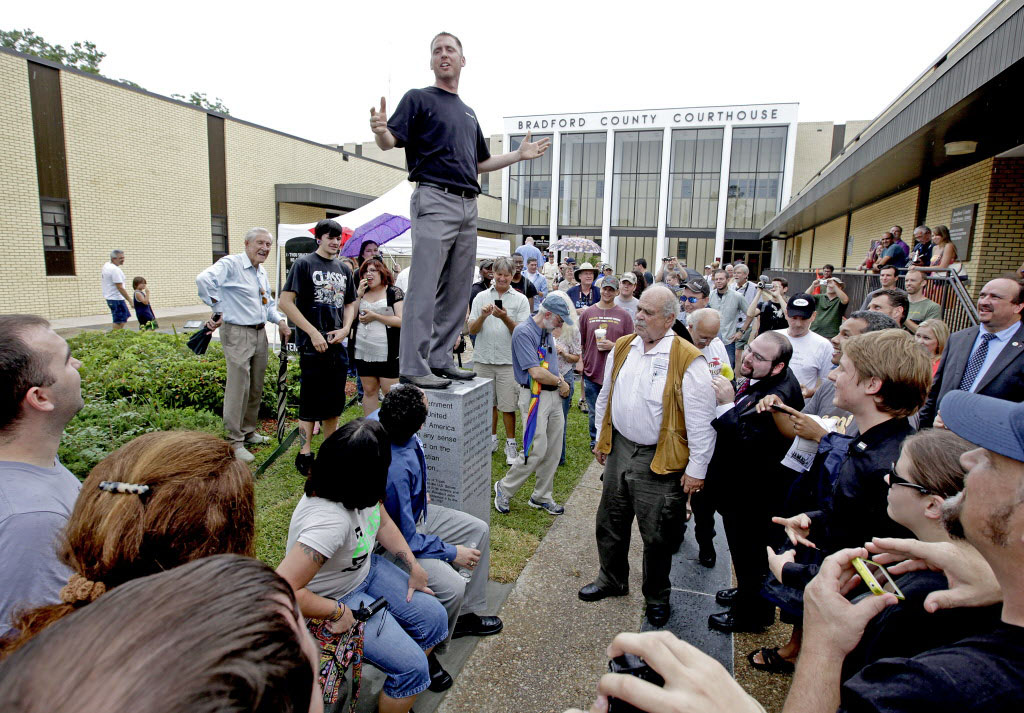 The Atheists responded by hoping up on the commandments monument and yelling why it shouldn't be anywhere near a courthouse. "This monument being here is bullshit!"
Things died down after a Sheriff's deputy surrounded the bench with crime scene tape. No crimes, but the adhesive holding everything together hadn't settled and the bench was sliding apart. It had been installed only a few hours before the ceremony. (click here after reading that paragraph)
But I think my favorite part was when I got to bust out the "I don't have an opinion  line. A woman asked me my personal feelings on this issue of the monuments being in at the courthouse. "I'm just glad both sides of the issue are here for me to photograph. My photos from today will be able to show both the supporters and opponents. As a journalist…" and she interrupted me and said "yeah, you being a journalist I'm really glad you answered that way."
Journalism ethics FTW!  Afterward she and her husband treated me to a steak lunch and filled my car with gas then pitched in to help buy my plane ticket to the next Atheist convention in Albuquerque. (Just kidding)
Comments
comments