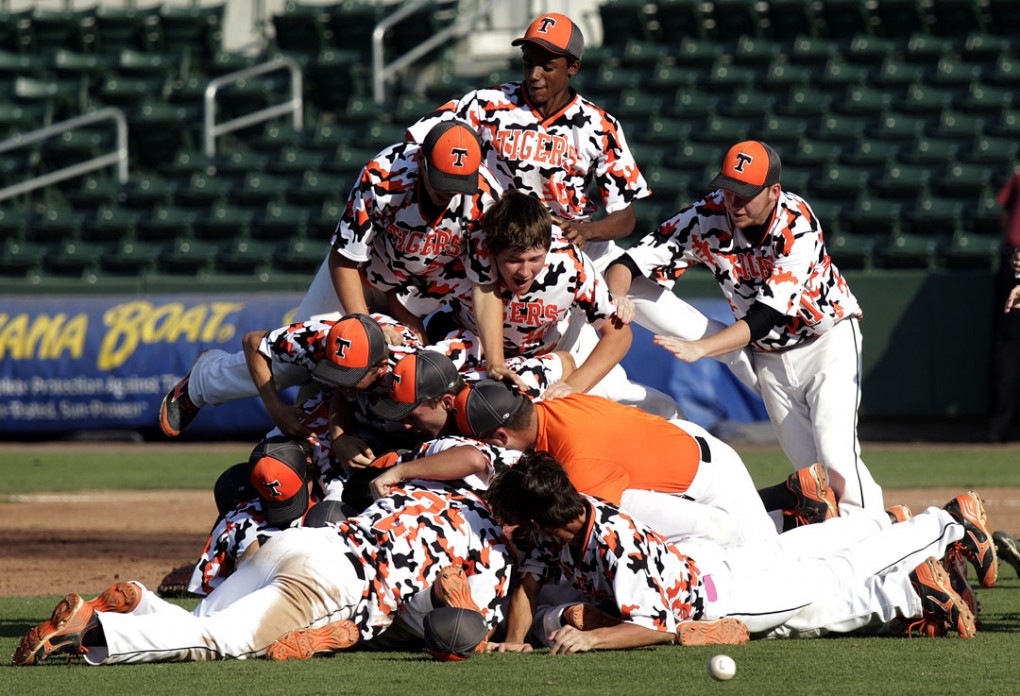 Gainesville had two local teams playing for the state baseball championship on Thursday in Ft. Myers. Just so happened to be played on the field where the Boston Red Sox have spring training. And from what I heard it's an exact replica. I've never been to Boston, but at least I know what Fenway kind of looks like now.
Anyway, the game was a blowout with Trenton mercy-ruling Chiefland in six innings. But there was more action in the top half of the first inning than I saw all last weekend during three softball games. So that was fun. AND… these two schools are 11 miles apart. One of the coaches came up to me and said "That team's coach is my brother in-law and the starting pitcher is my nephew. All these kids have been playing against each other since they were six." And it showed. Great sportsmanship on both sides.
Nothing too earth-shattering in terms of photos from this game… but I was able to make a "find matt" photo. When my buddy Kelly and I were in high school and college, we would take photos where I'd be somewhere in the frame. So I always try to make one of those when I can. So see if you can find me in one of these frames.
Comments
comments