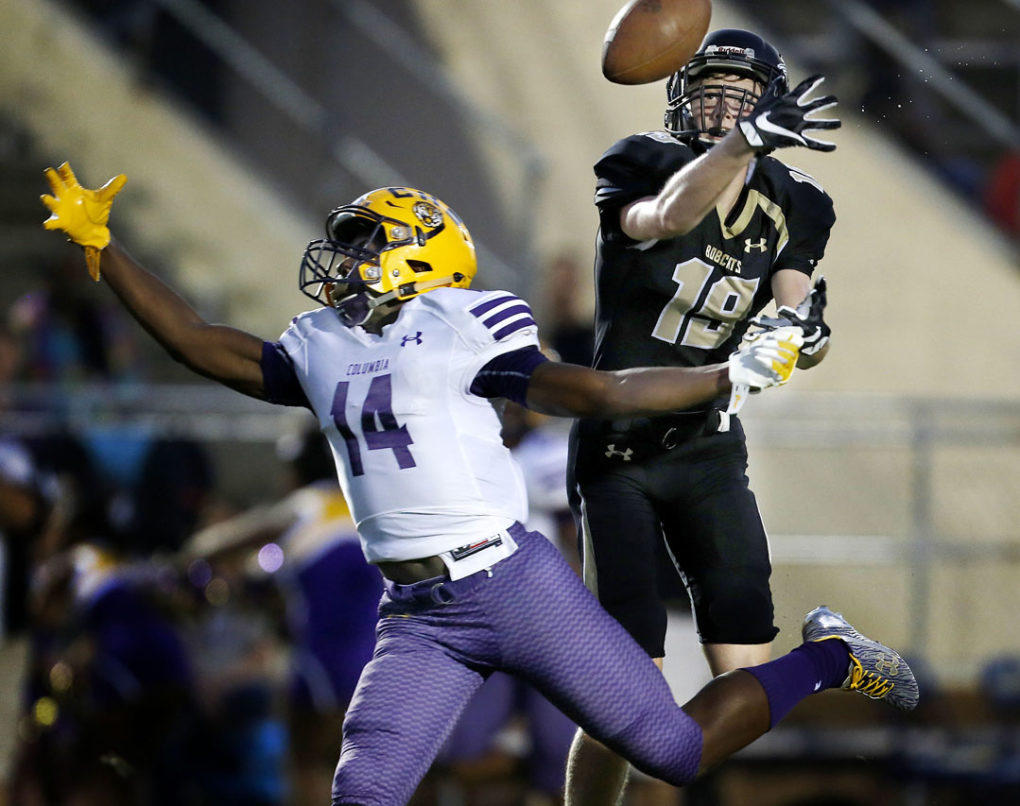 (Stay tuned for a "do you see it like this?" kind of photo)
Back in the day I used to have what I'd call the trifecta weekend. I'd shoot a high school game on Friday. College game on Saturday, then a pro game on Sunday. I don't cover the NFL any more so this is a modified version of that kind of weekend.
The Gainesville public high schools share a stadium so some teams play their games on Thursday nights. So this past weekend, I had high school games on Thursday and Friday. Then a college game on Saturday.
Nothing to wild and crazy, just a fun three evenings shooting some football (with some nice light to boot)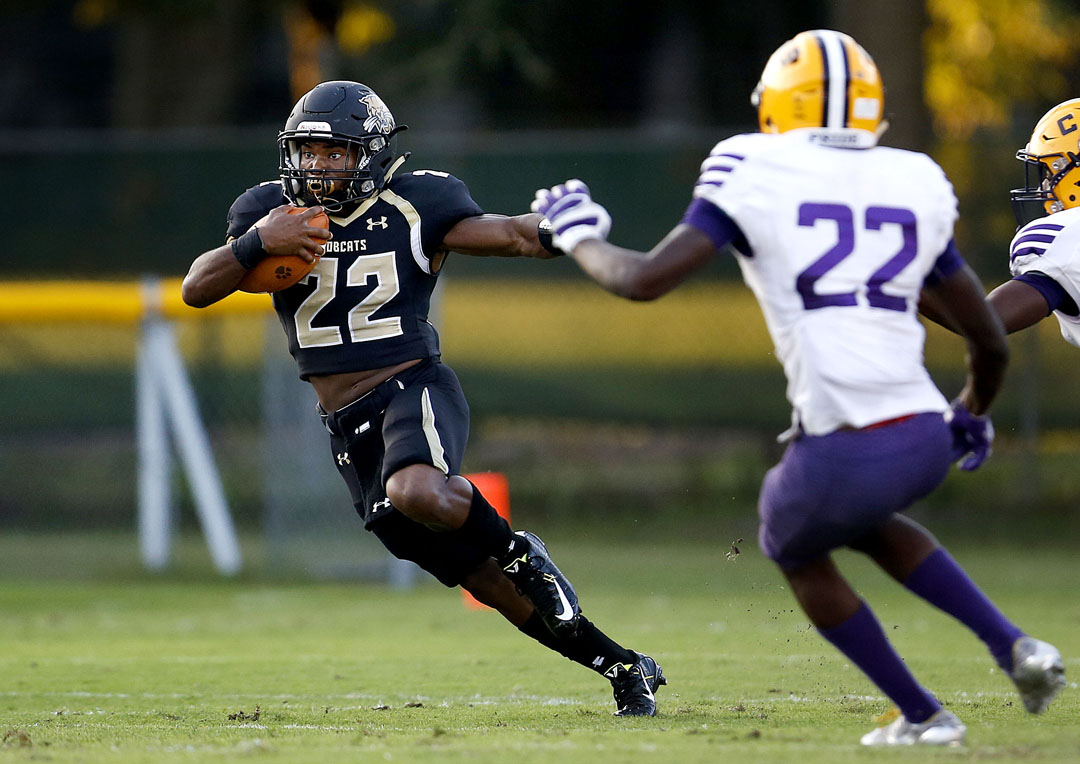 FUMBLE!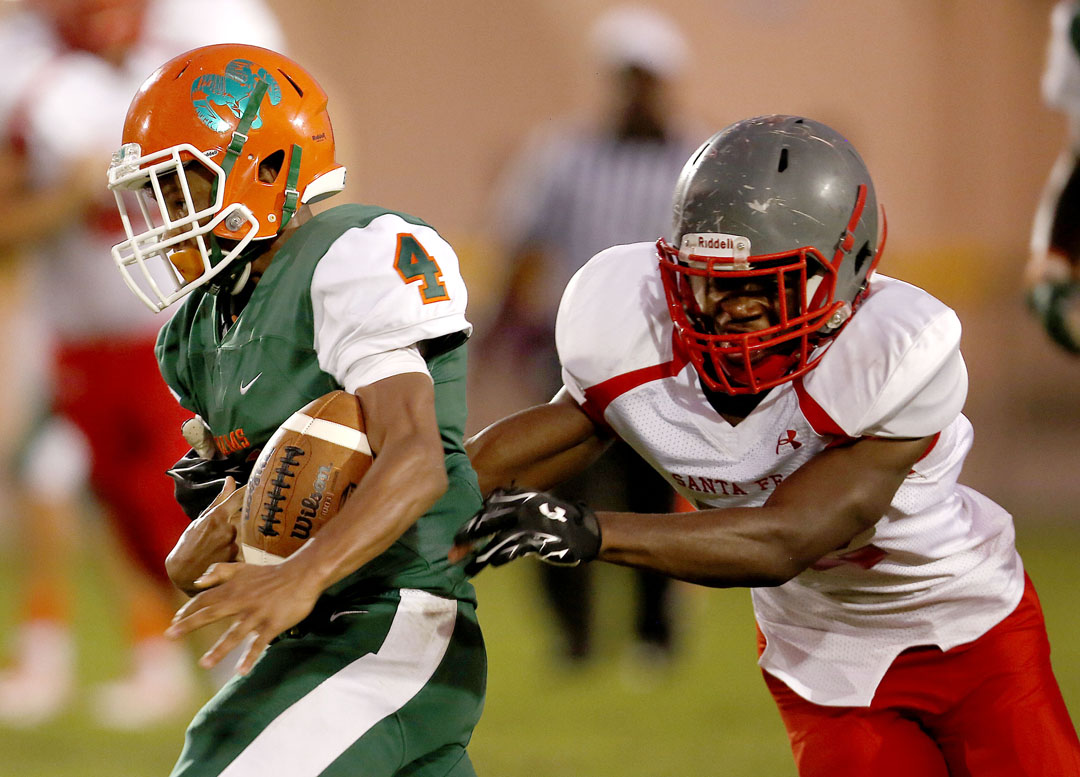 Pass intended for #19. It was easily intercepted.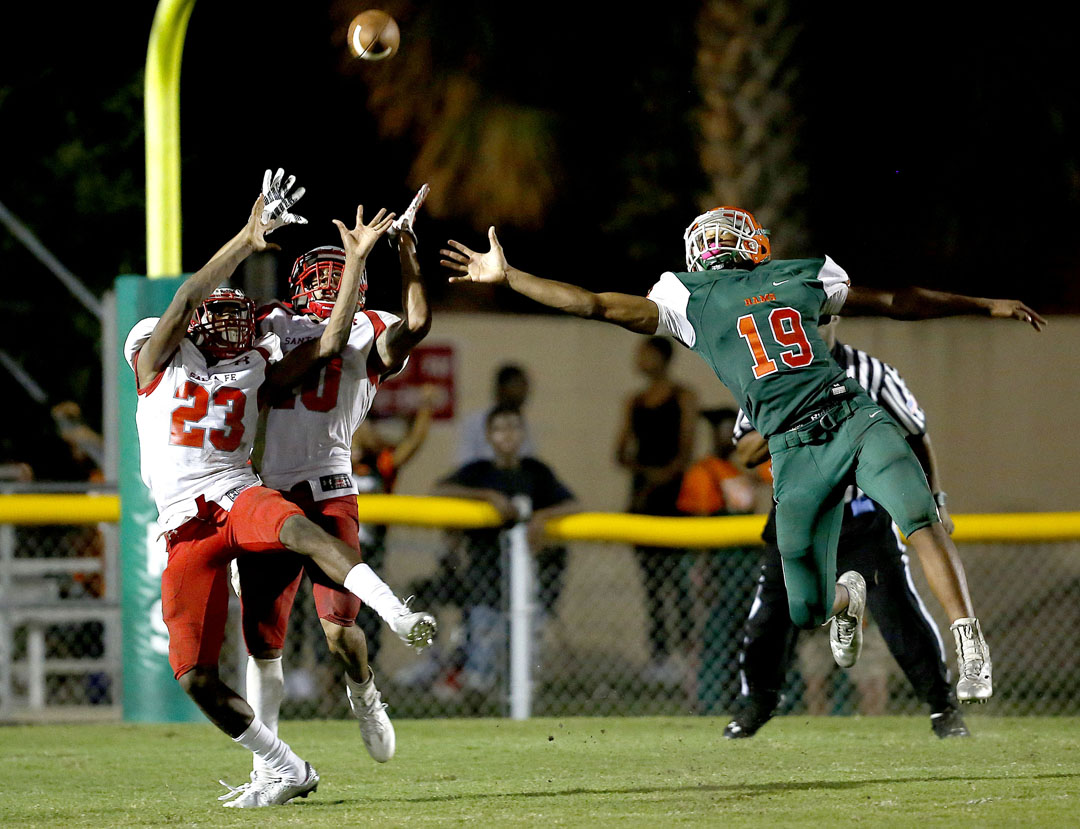 But he made up for it by scoring a touchdown later.
Another huge play by Antonio Callaway. This kid is fun to watch.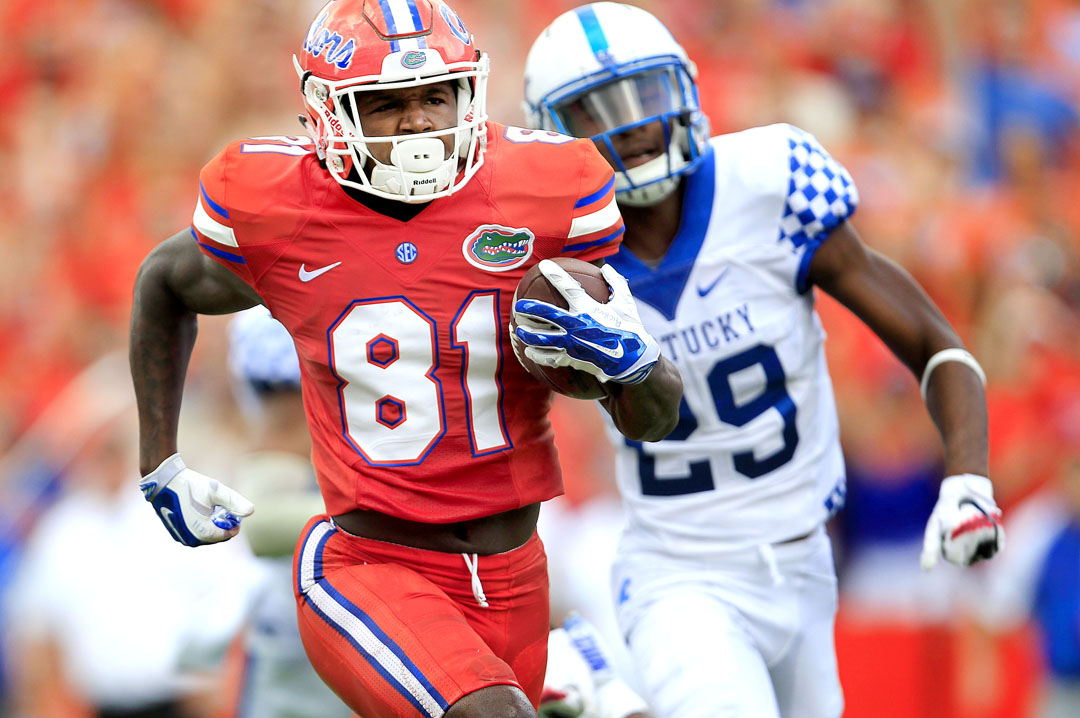 Florida's new kicker has become a mini-celebrity. Last season they'd go for two just to avoid brining their kicker onto the field. They even held tryouts and brought on a dental student to kick. That's how bad it was. Eddy Pineiro is perfect with his PAT's and 4 of 6 with a long of 54.. which you see him celebrating below. Fans chant his name when he comes onto the field.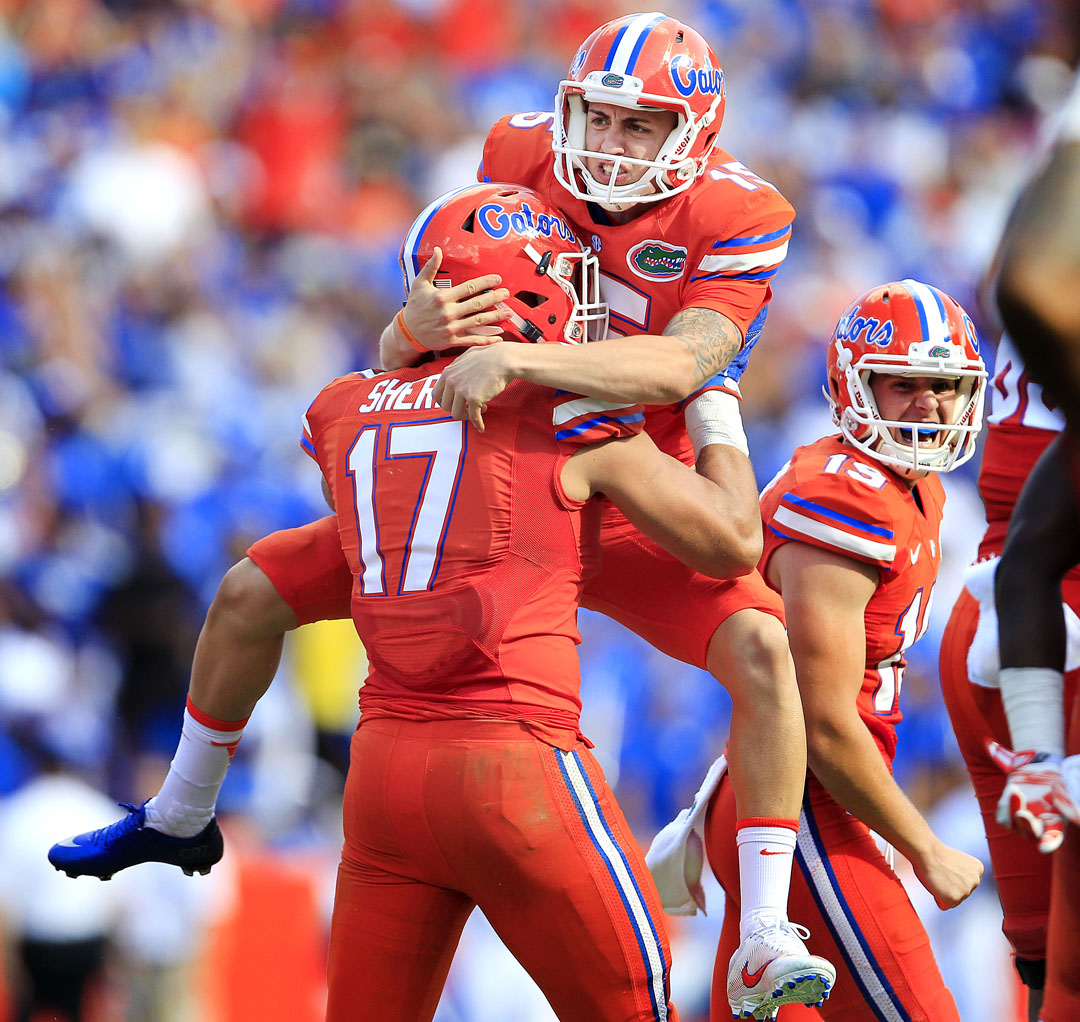 Referee in the way? Doesn't stop these two Gators from celebrating a tackle for loss.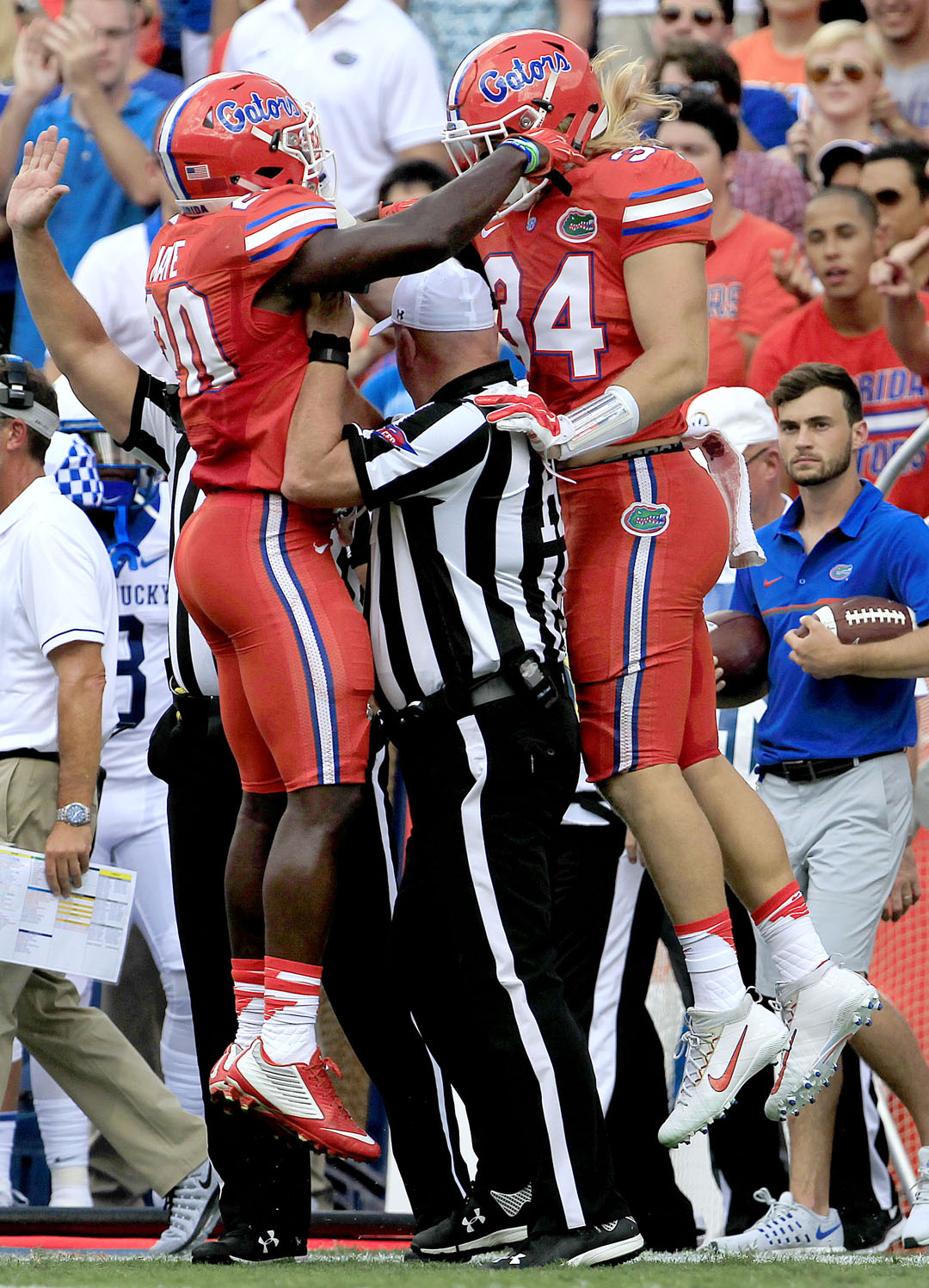 Should be noted that the photo of the catch below was ruled incomplete. So it'll just live here on the blog because it's a pretty sweet catch that meant nothing. He bobbled it a little and trapped it on the ground.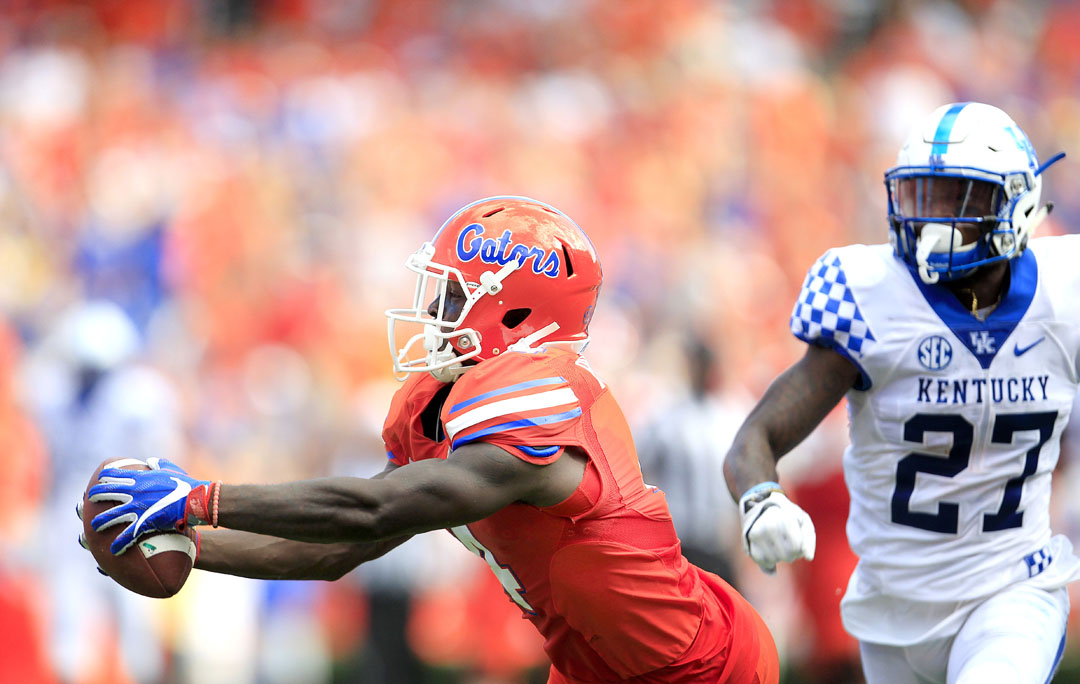 Now for some fun. I posted the below photo on Instagram and got a comment from someone saying "That's the strangest photo I've ever seen. What's up with his arms?"
Take a look and see if you can see why someone would say "That's the strangest photo I've ever seen."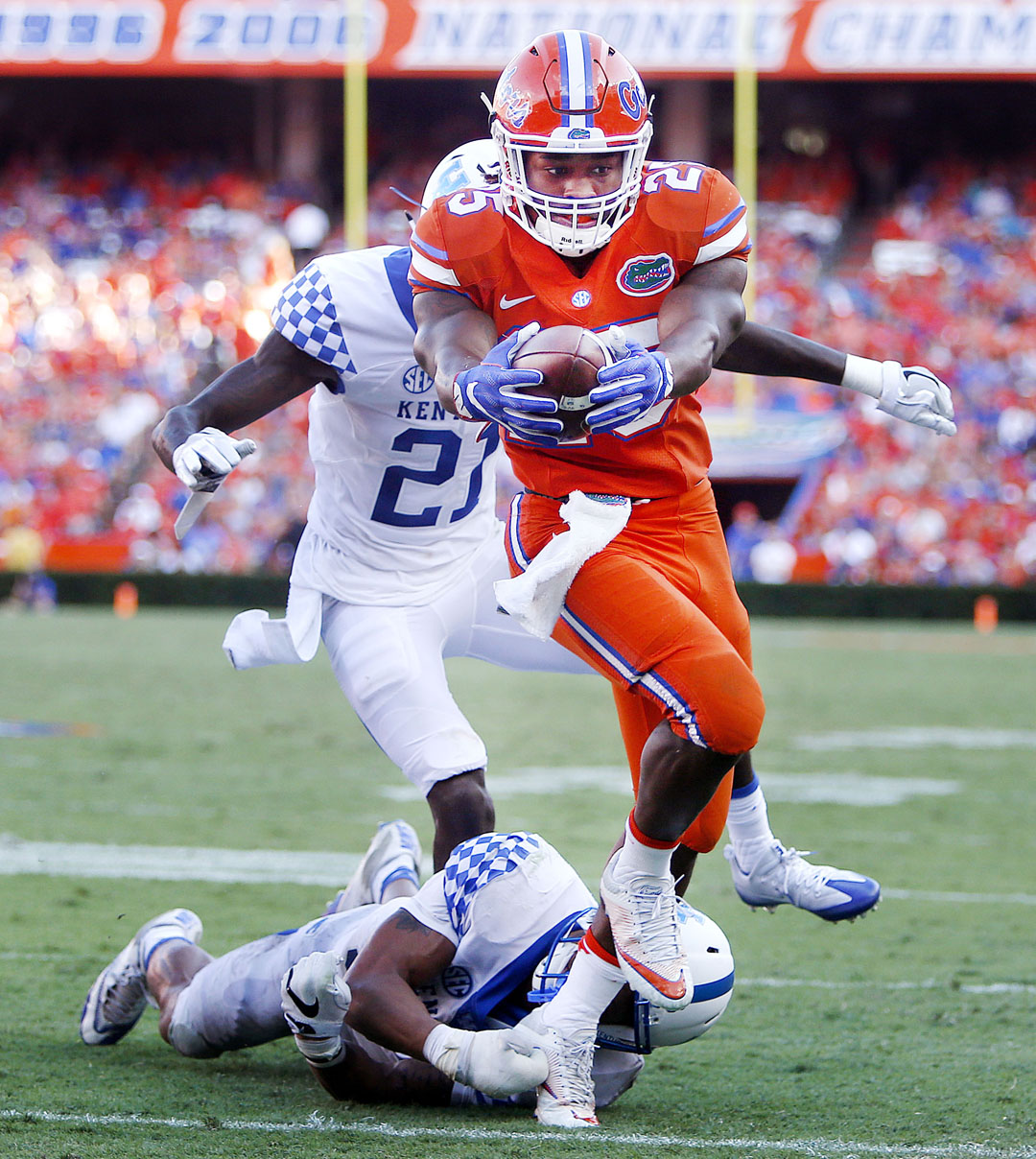 My first thought was "You're crazy, nothing's wrong with his arms. He's just reaching out across the goal line like any running back would."
But I get it. If you look at the image just right, it starts to look like he has short, stubby arms. Anybody else see that?
Ether way, this player has normal football player arms and was just scoring a touchdown. Wouldn't have looked this way had I been 2-feet to ether side. But since he reached out right toward me, the compression of the lens makes his arms look short.
Comments
comments