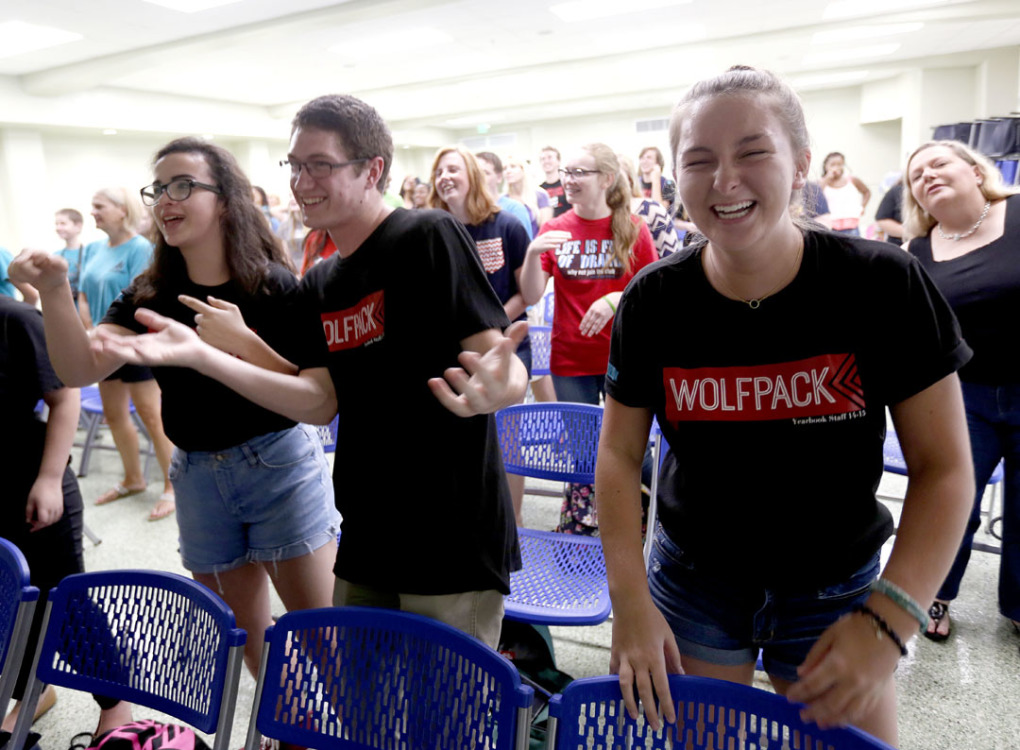 For the fifth year (fifth already?!?!?!) I teamed up with Herff Jones and The Yearbook Connection to help teach at their annual camp. Middle and high school yearbook staffs from around the area come to Gainesville to get a jump start on their year and learn all things yearbook. As you can guess, I handle the photo side of things at the camp.
There's a wide range of experience when it comes to the photo students so I help teach everything from how to hold a camera to basic photo composition to more advanced storytelling using a camera. It's a long three days but a ton of fun to be around students who are basically the high-school version of me when it comes to photography.
In high school, I shot for the Blue M, Manhattan High's yearbook. I never attended a camp like this but really wish I would have. I think that's why I enjoy going back each year. It's a little bit of reliving high school journalism and a little bit encouraging young journalists to keep telling stories.
We try to get the students shooting as much as possible. So after some photography basics show-and-tell, we head outside to make some pictures. Dunnellon High School advisor Julie Mancini had the great idea to have the students do some activities while taking photos. Balancing dice on sticks and blowing bubbles can help show the photographers selective focus, depth of field, different exposures… etc.
So here's a few shots from this year's camp. (Side Note: YERDS = Yearbook Nerds)
Comments
comments