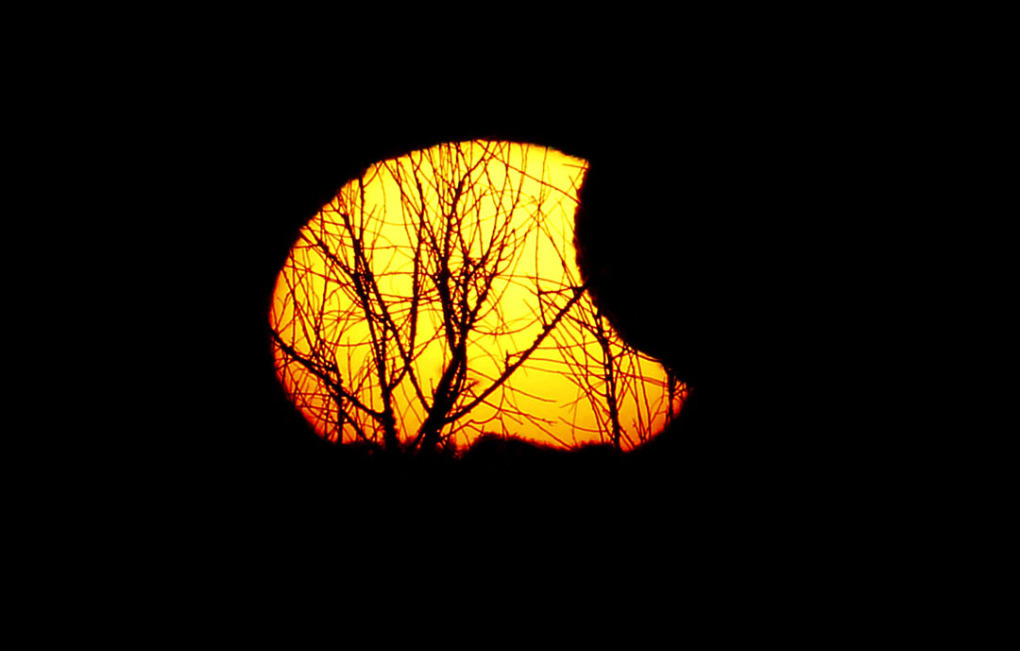 I always find it kind of silly when websites post their top photos or stories of the year in December. They cut out one month of photos. So that's why I'm posting my photos of the year now. That, and I'm finally getting around to doing it.
I did an awful job of editing them down so you're getting a ton of images to view. I've broken them down into three sections. Sports, Non-Sports and Dogs/me/Laura.
The images are a mix of photos I really liked and photos that were important to our coverage area. So they might not be the best photos, but they were big stories.
So lets get the ball tipped with the Sports images. (See what I did there?)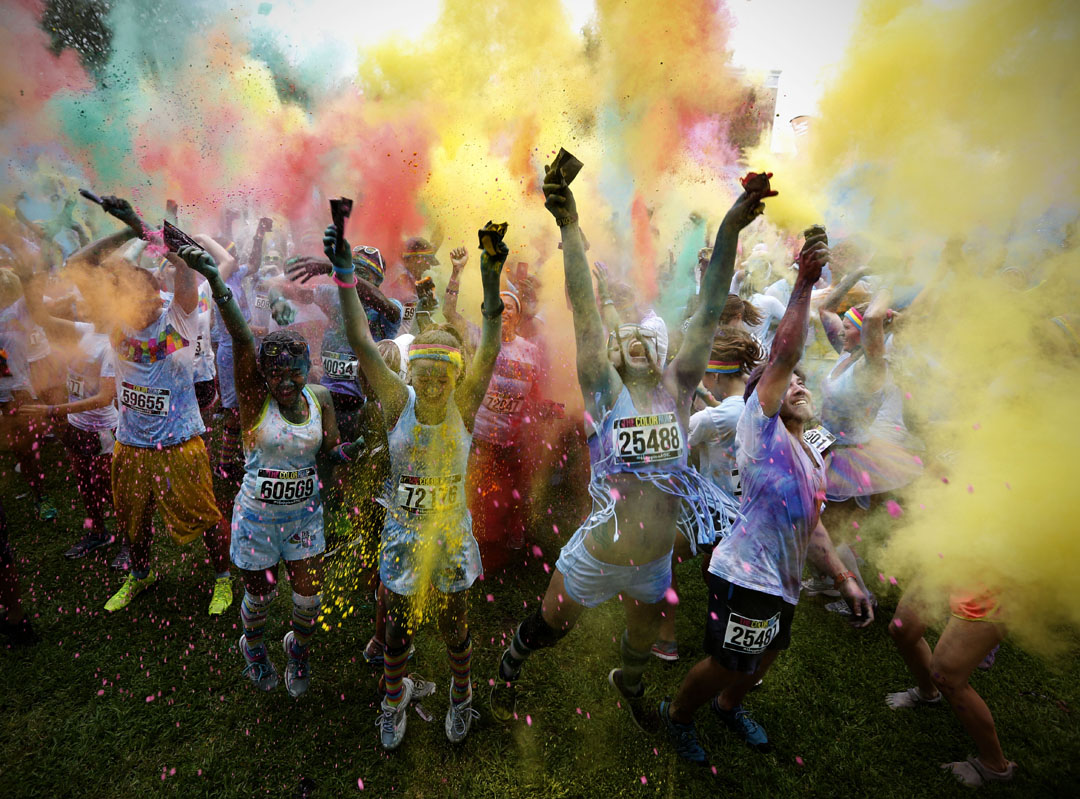 This is Zach Hodskins, a walk-on at the University of Florida. I went up to the Atlanta area for a few days to photograph him playing in his final home game of his senior year. Except it snowed in Atlanta the day before meaning everything was cancelled. So I went to a practice, the local gym and hung out with his family. Awesome dude who has since seen some playing time for UF.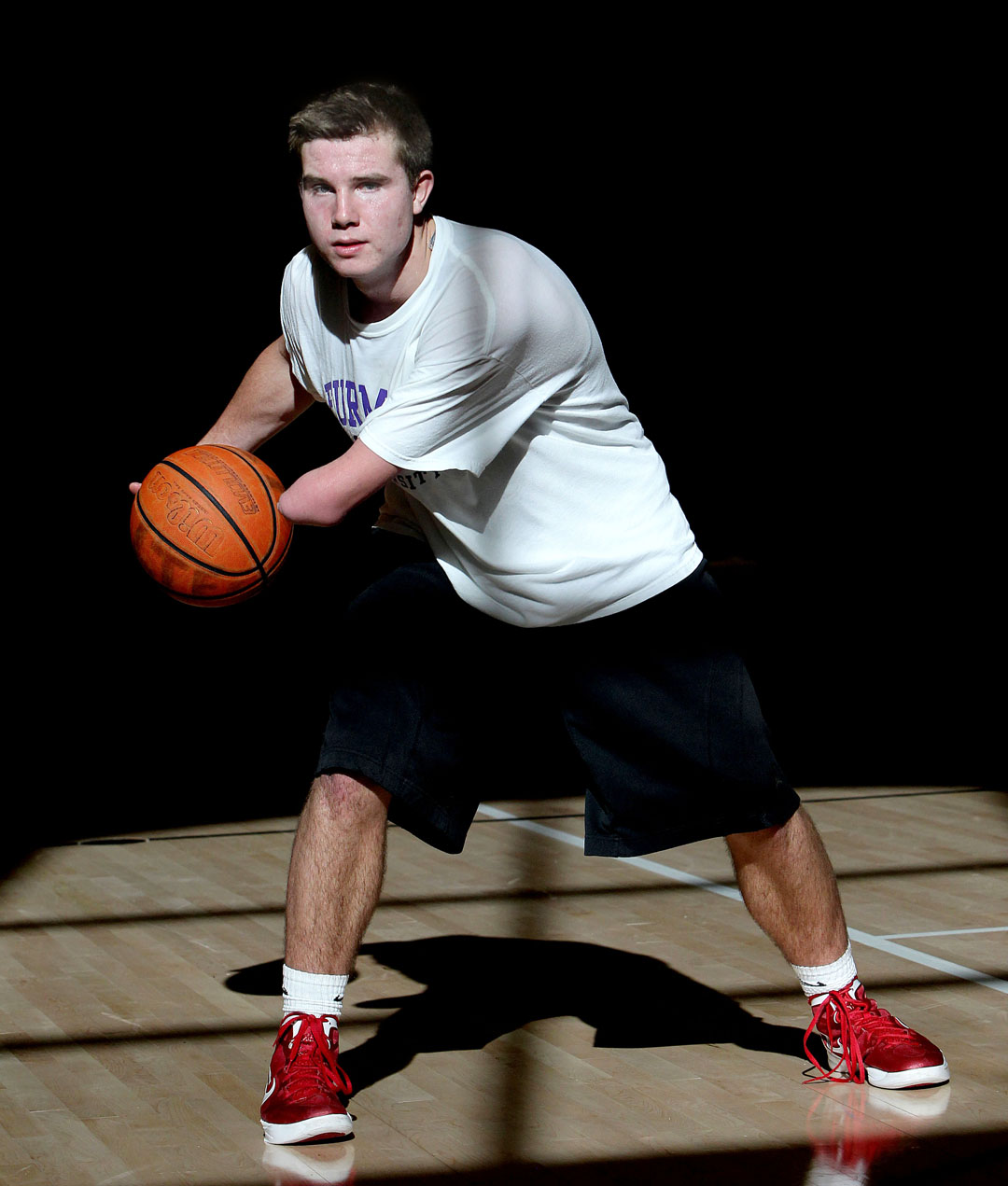 The first football game of the season was a wash-out… they cancelled the thing after one play because of rain and lightning. But not after a long delay.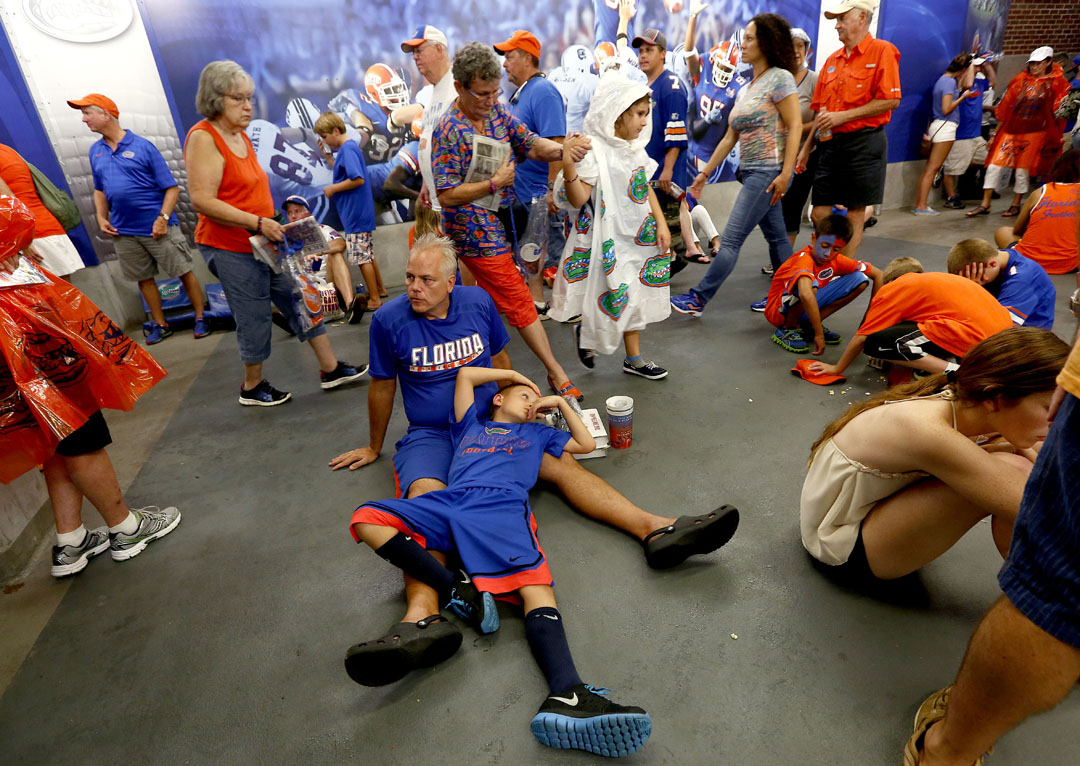 Once the season did get kicked off, it didn't go as well as most Gator fans wanted. They improved from the previous season but that wasn't enough to keep their coach around. Muschamp walked off the field with his head down after losing to South Carolina. He was fired/stepped down soon after.  He coached the final two regular-season games and was congratulated by his mom after his last game in The Swamp.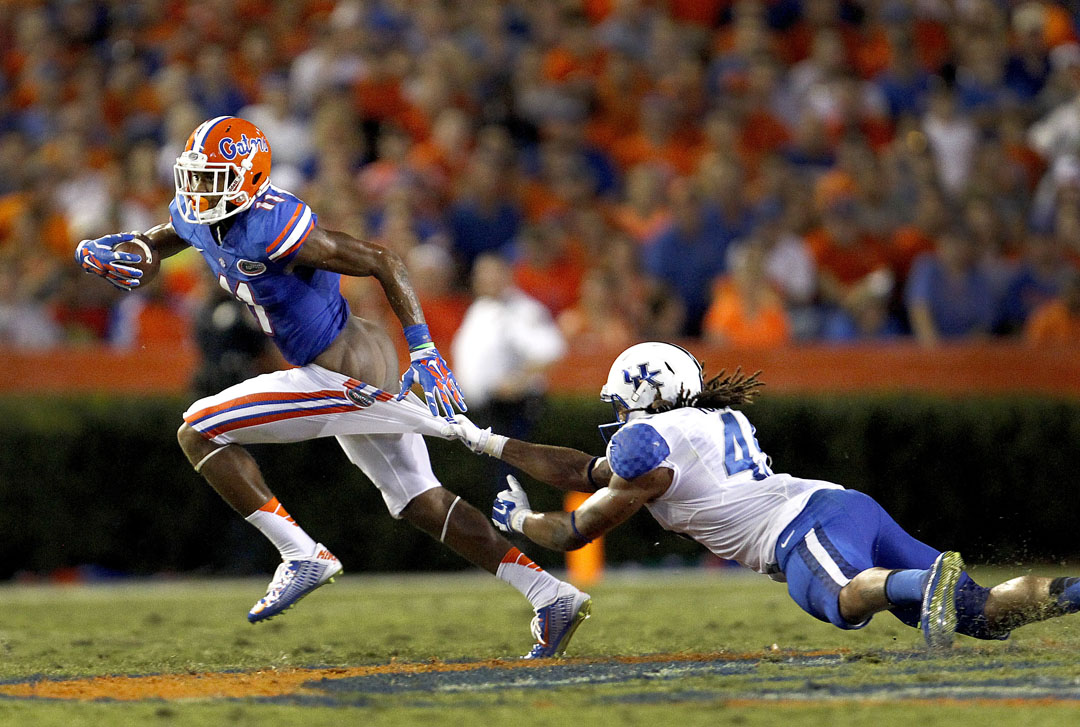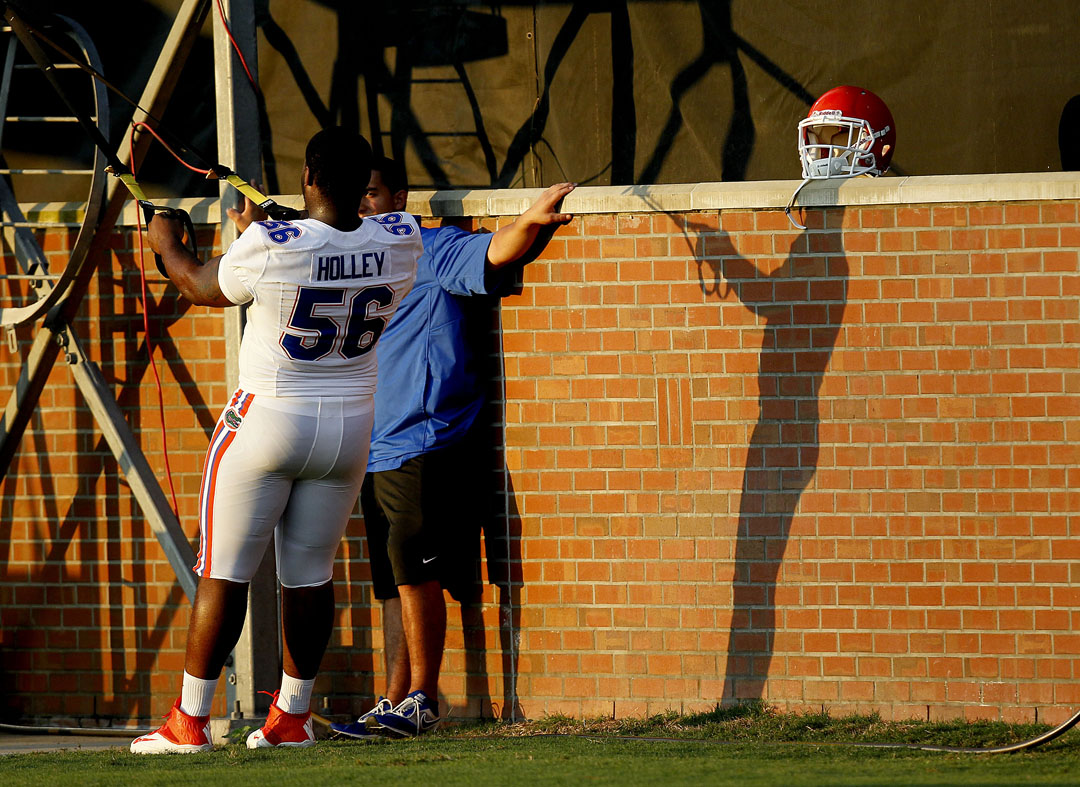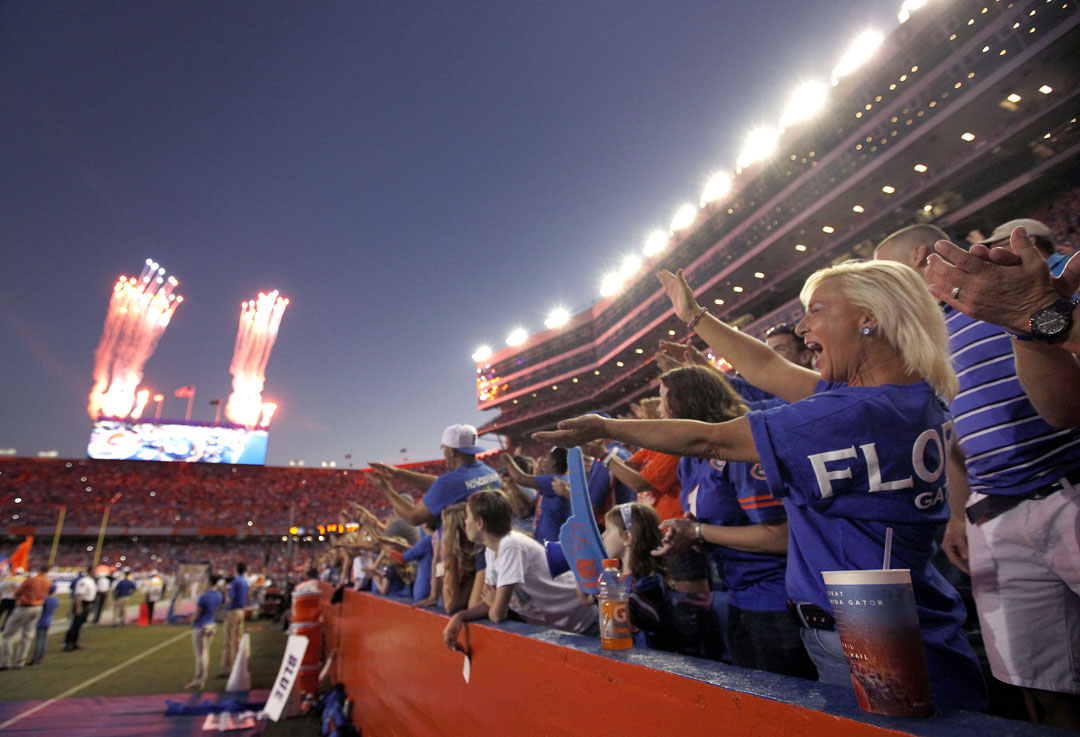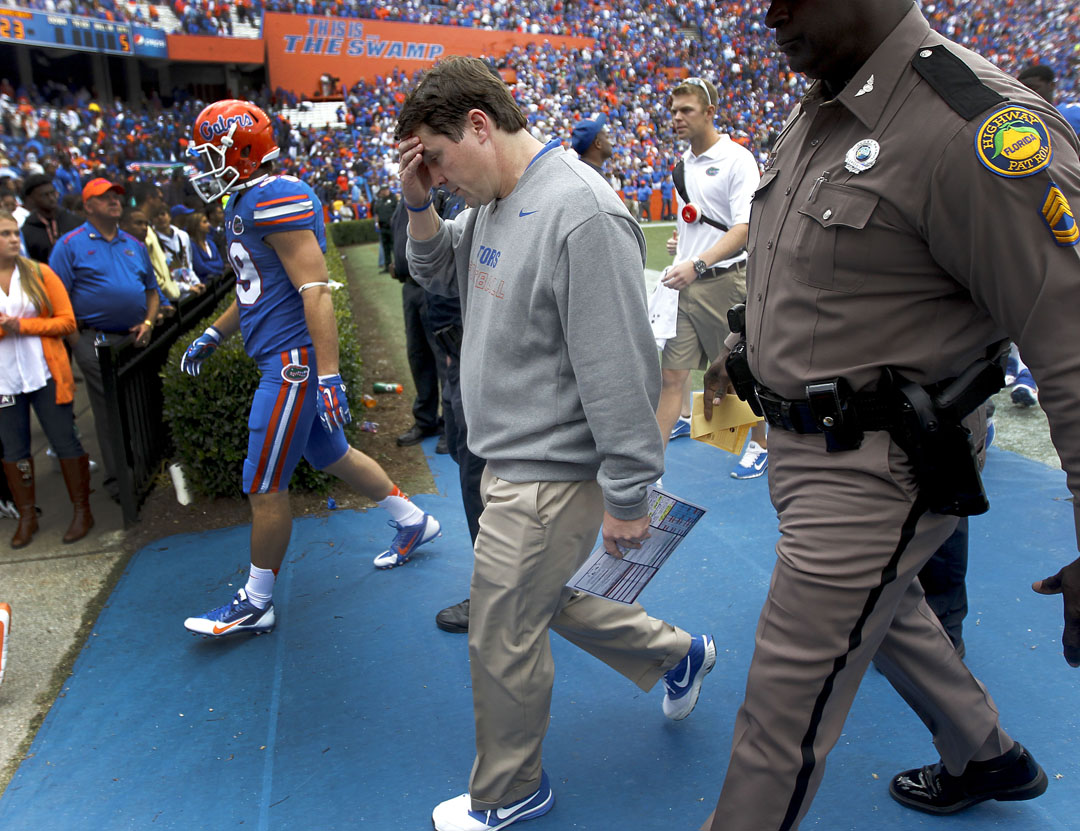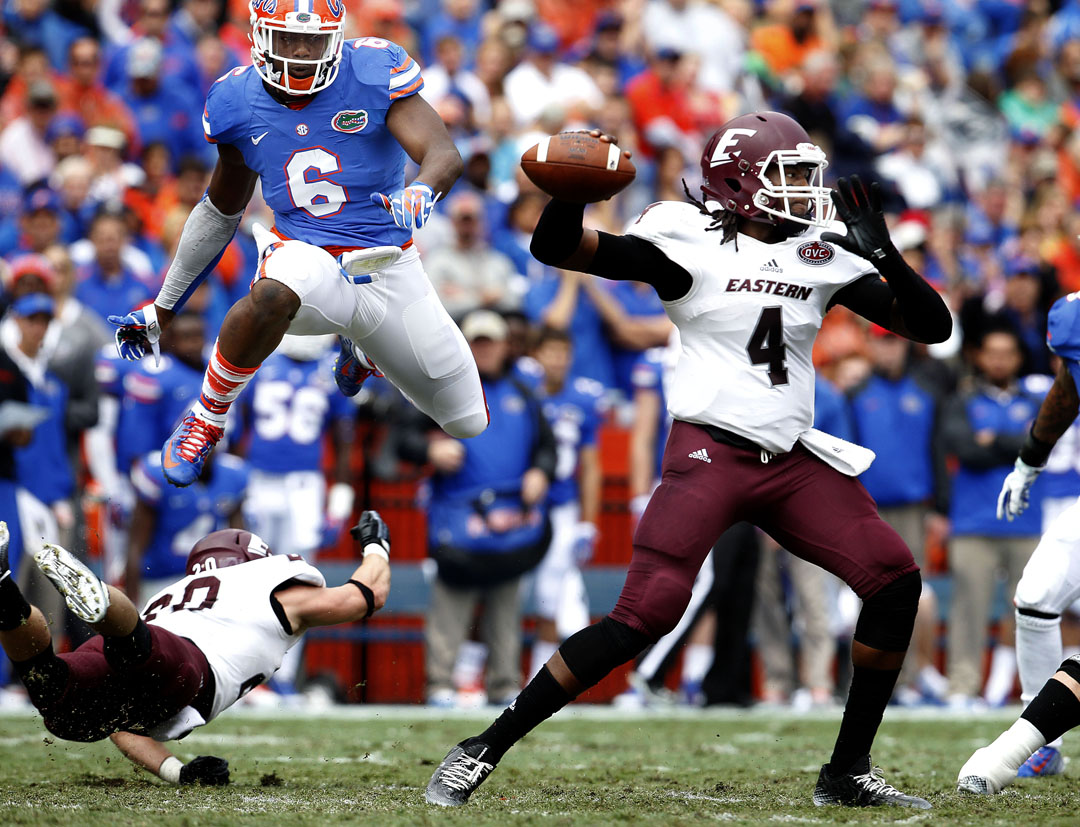 High school football is a fall staple for a newspaper photographer. Pretty  much every Friday night in the fall is spent at a prep game. So I had to include a couple in this mix.  The second photo of the kids jumping for the ball is an interception attempt by the dude in the middle. Except the ball bounced off his helmet and into the hands of the receiver on the left. He easily ran for a touchdown. One of the craziest plays I've seen.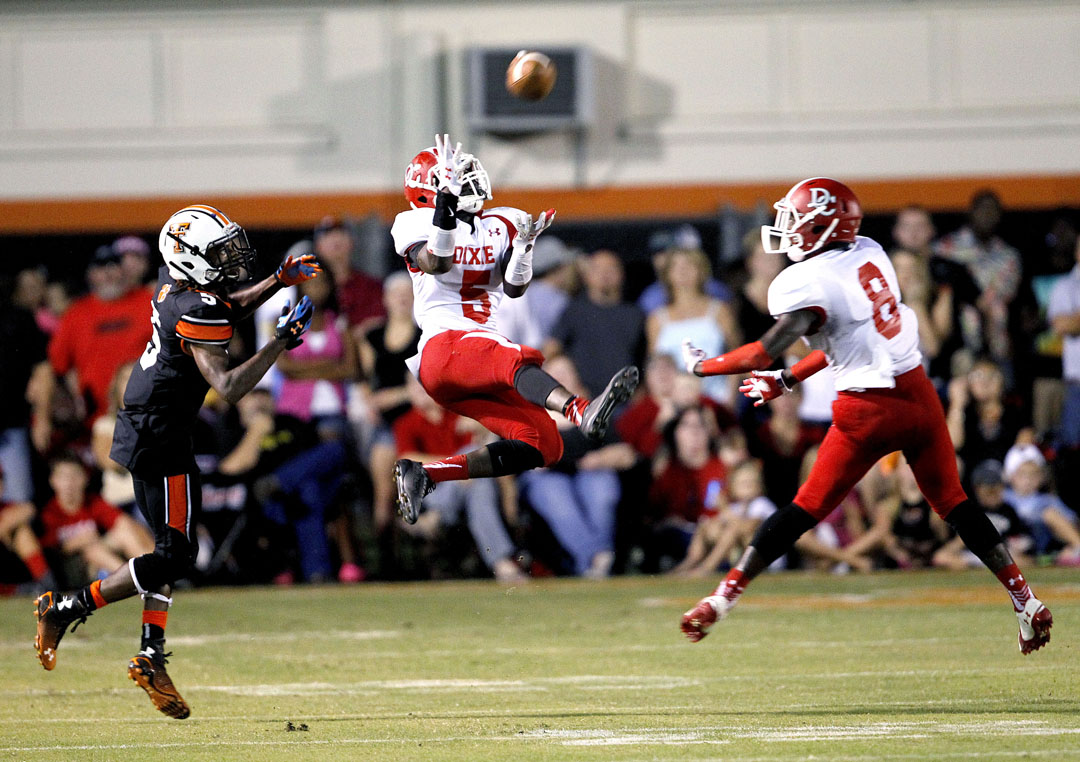 The UF Gymnastics team won their second national championship in a row. This image is from their senior night after one of them got a perfect ten on an event.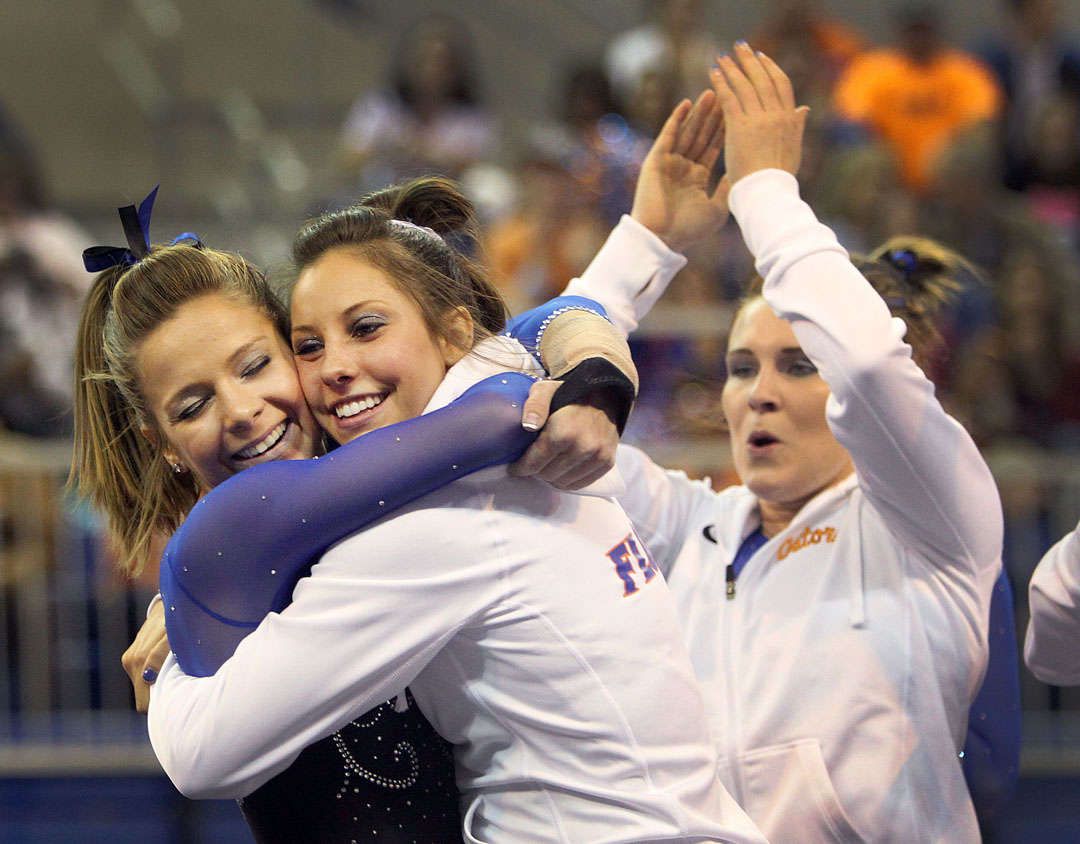 Oh man, the UF basketball team took me on quite the ride. Ok, so they went on quite a ride as well, but it was fun for me too. The four seniors swept their way through the SEC regular season and the tournament, earning a #1 seed in the big dance where they made it to the Final Four, losing to UConn.
After their final home game, they all walked off the court at the same time.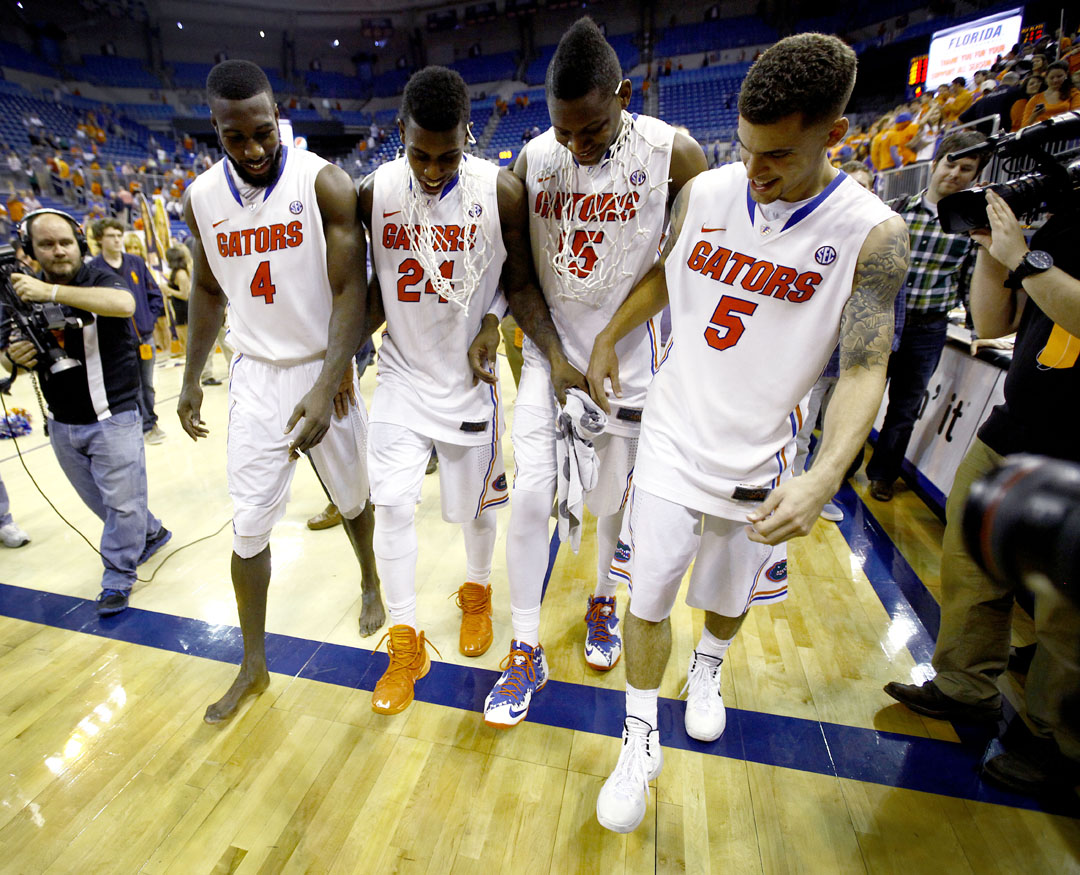 The Rowdies were rowdy as always. I put a GoPro camera on the railing pointing back into the crowd. I had a remote control with me on the baseline. So before each time out I would push the remote to start taking photos. I took about a thousand and this was the only one that turned out.  That's all I needed.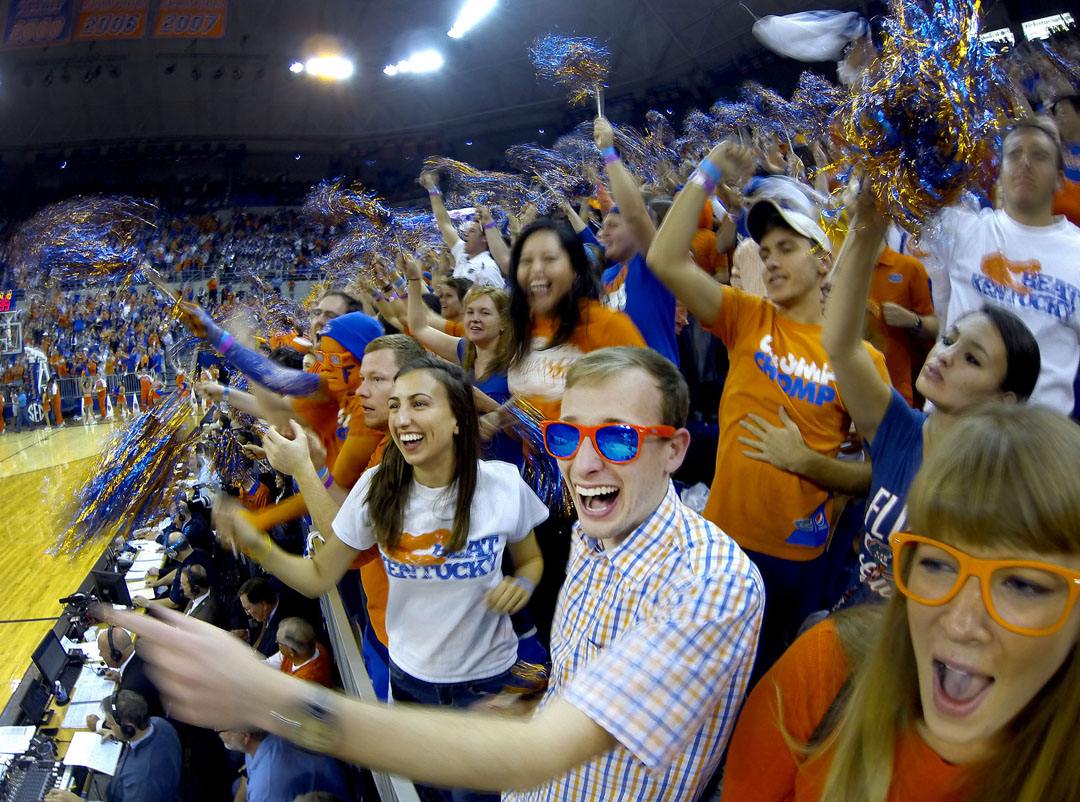 In one of the most exciting games of the season, the Gators kept Kentucky from scoring in the final seconds to win by a point and capture the SEC Tournament title. This was the moment the buzzer sounded.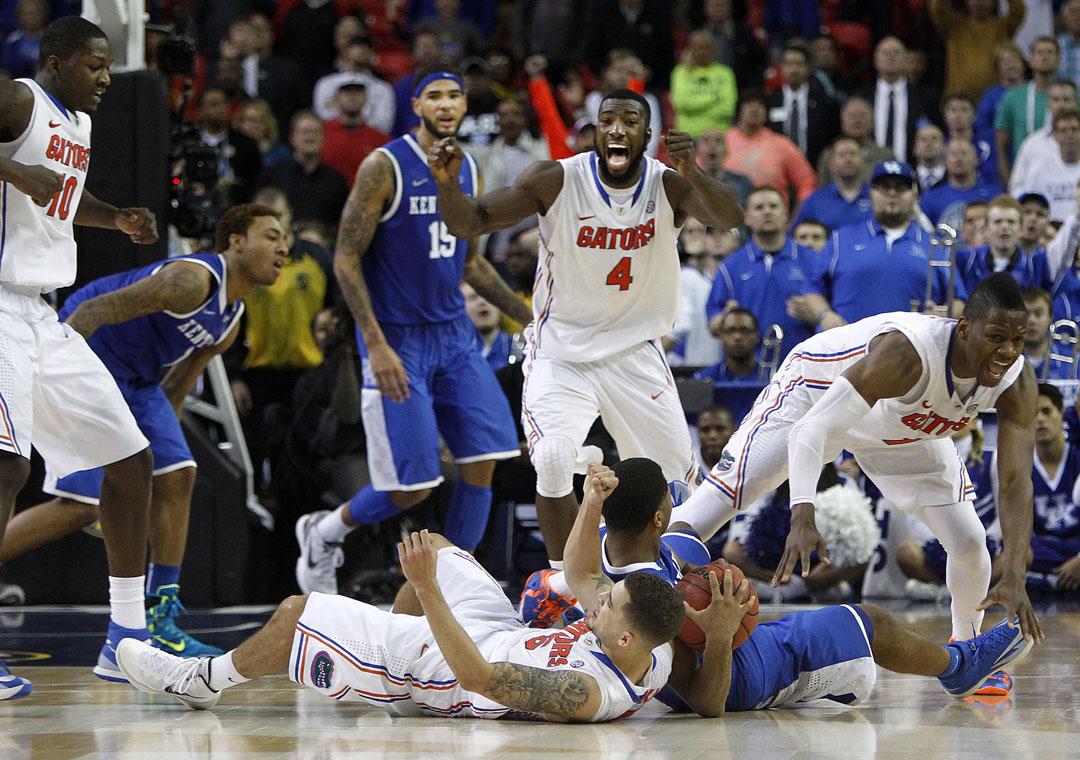 They knocked off Albany, Pittsburgh, UCLA and Dayton to reach the Final Four. It was exciting for these four seniors (and me) because they reached the Elite Eight the previous three seasons. So they (and me) were finally able to go the Final Four. It was neat for me not only getting to attend the Final Four, but my first year in Gainesville was their Freshman year. So it was fun to watch these guys develop into one heck of a team. Interesting tid-bit? None of these guys are in the NBA. A team that was #1 for a good chunk of the season, #1 overall seed and a Final Four team had zero NBA players. Kind of the Bill Snyder approach to a team. 
They couldn't quite hold off eventual champion UConn… but big Patric Young made one hell of a hustle play to save the ball. Even though the game was pretty much out of reach at this point.
The softball team also won a national championship. I only covered a couple of games and just loved this shot of the pitcher in the shadows of the stadium. After they won the championship, the team came back to Gainesville and had a little rally. They're swinging Twizzlers.
Williston High School won the state championship. (They're a local school) The game was played in the stadium where the Red Sox have spring training games.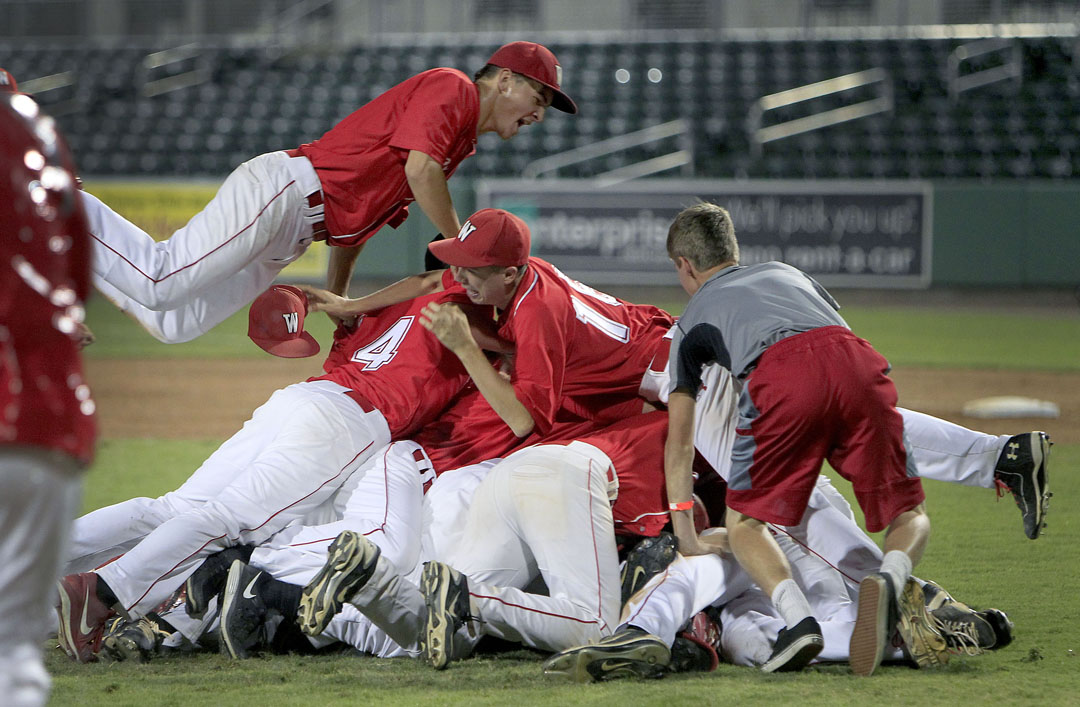 This dude won the hot dog eating contest on the 4th of July. Yep, I consider that a sport. He won 50 bucks cash and a gift card to a local restaurant.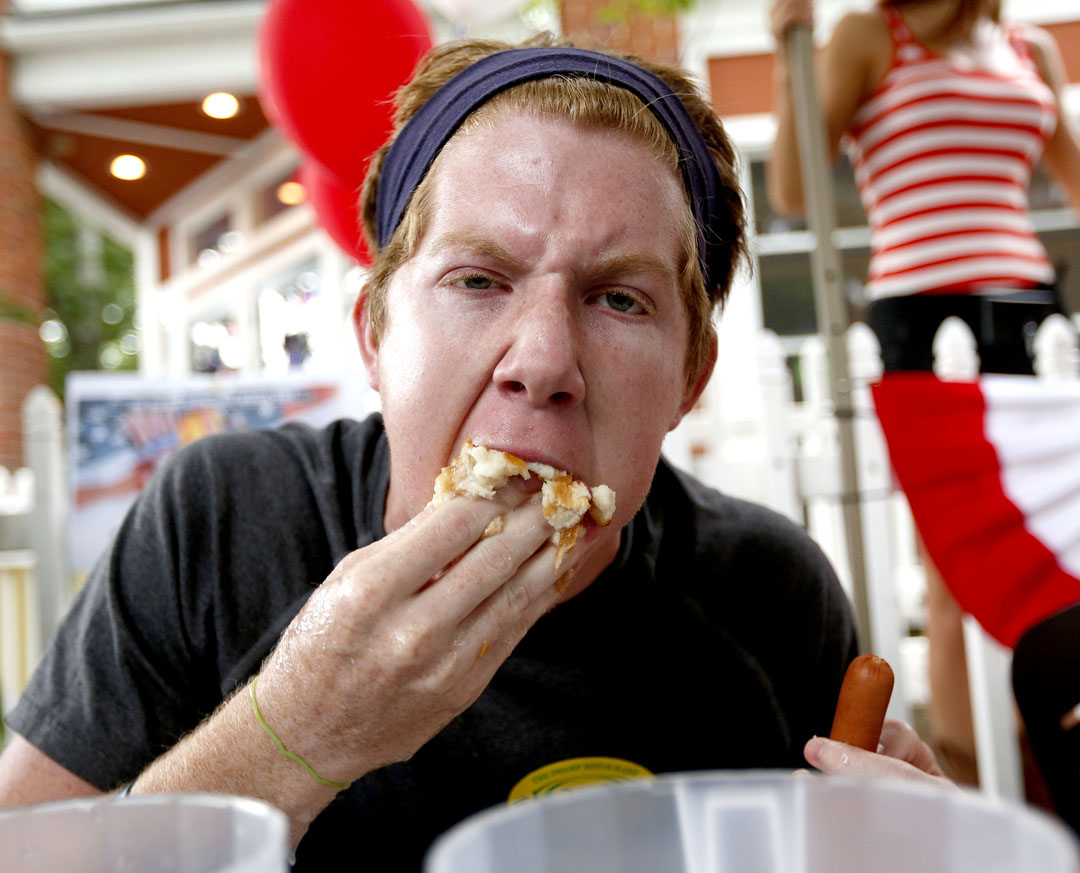 Tim Tebow is just some dude. But when he's in town, watch out.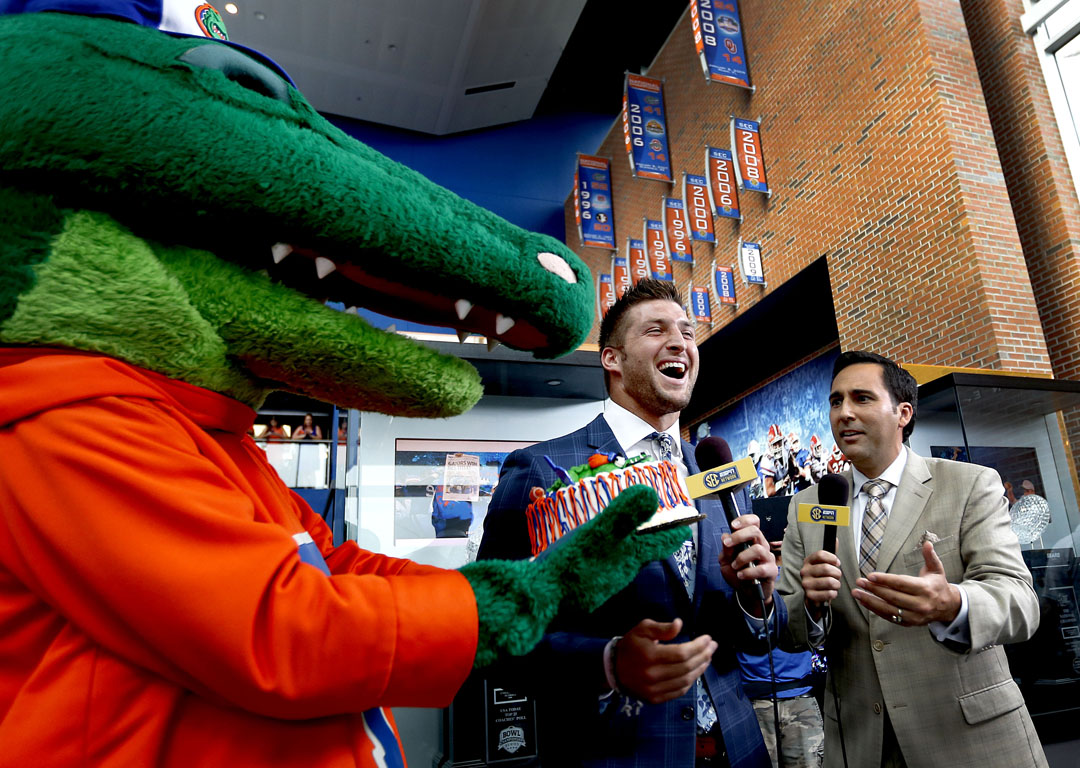 A bike shop hosted a naked bike ride through town to raise awareness of how fragile bike riders can be. A share the roads kind of protest.
Now lets toss in the non-sports photos. I'm not going to explain each photo. Some of them are just pretty easy to figure out. And I'm feeling lazy and don't feel like writing.
The first couple are from Washington DC when mom and I went up there for a few days in June. The girl is jumping through the fountain in the courtyard outside the National Portrait Gallery. And the crowd are cheering for team USA during the World Cup. Mom and I parked ourselves at a sports bar and watched the Americans tie.
Therapy dogs come to the library every so often to help kids read. The owners say that some kids can read to dogs easier than to humans. It was neat to see.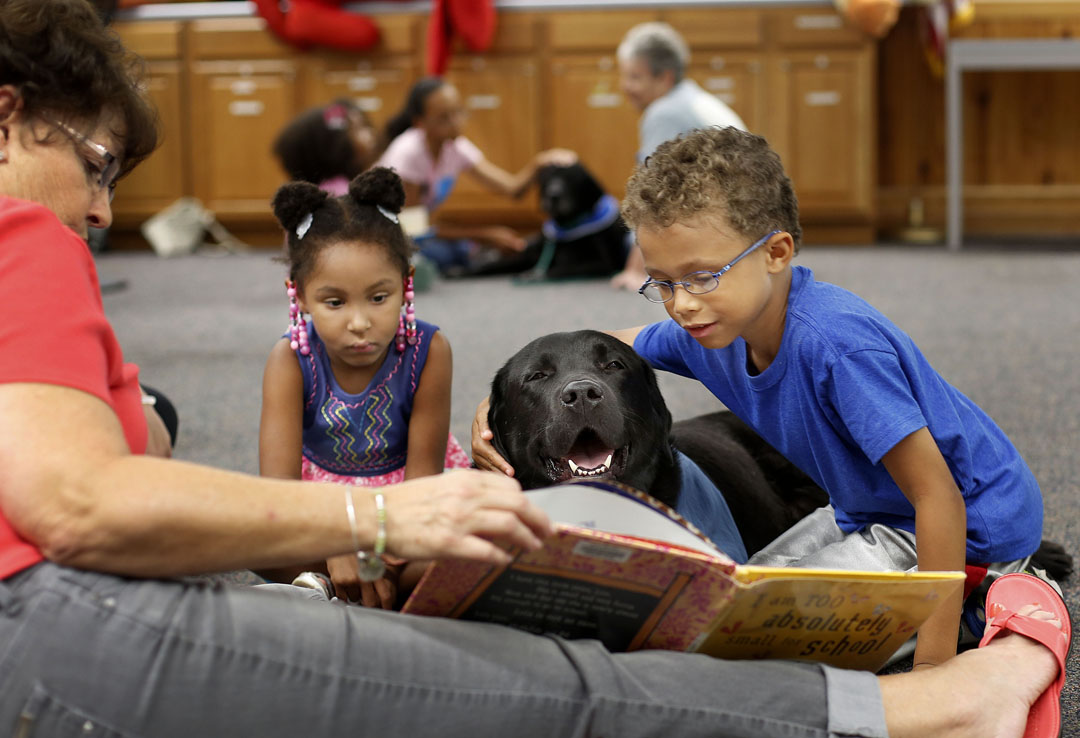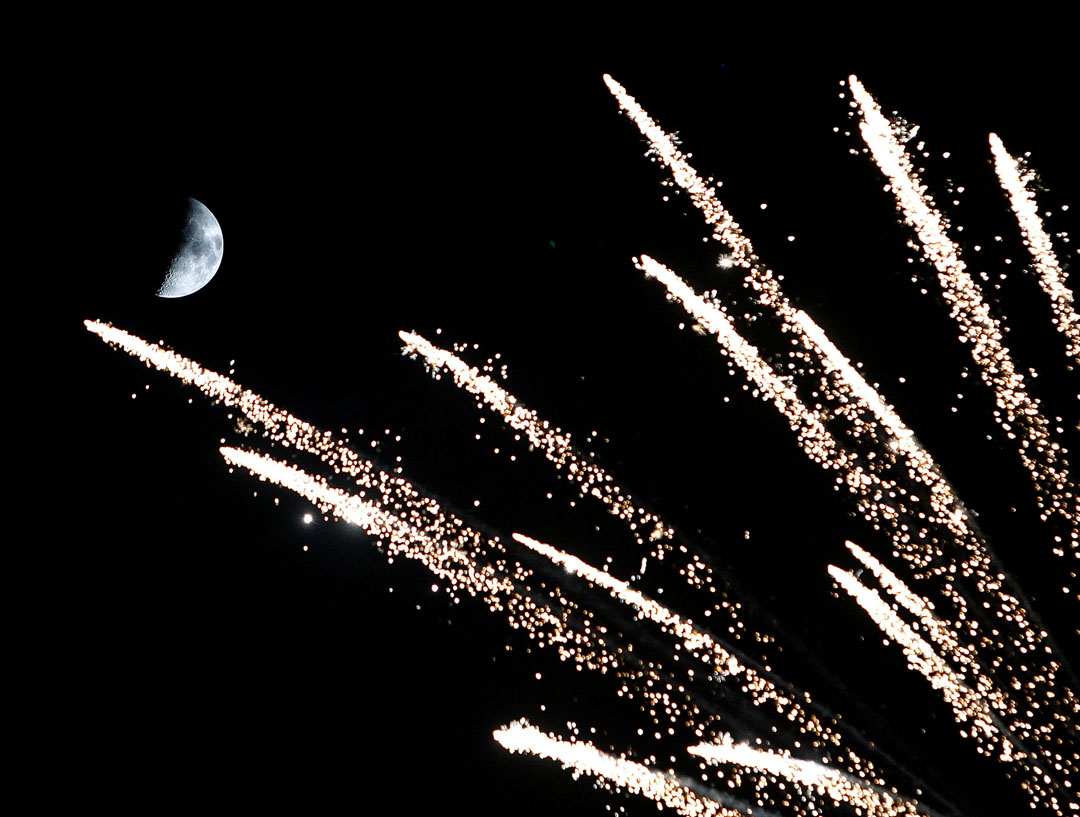 An artist from New York had a gallery showing in downtown Gainesville. The gallery gave him a chunk of space on the outside wall do do whatever he wanted. Easy feature as I drove by one afternoon.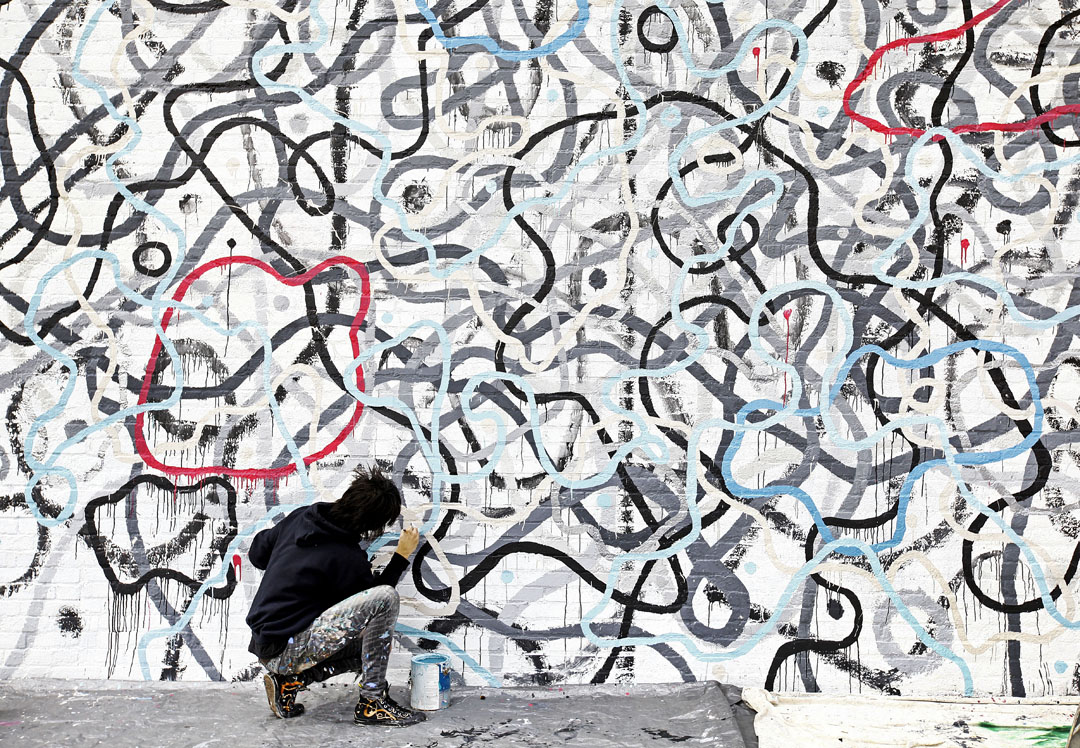 Rafael Torres likes to stand on a busy corner in town listening to hip-hop and dance. Pretty harmless. I guess one dude didn't like it much and decided to attack him. After the attack, a bunch of folks gathered with him on a Friday evening to "Rap with Raffy." The mayor joined in as well. Ralphie is mentally handicapped and still goes out on the corner every day to rap. Good dude.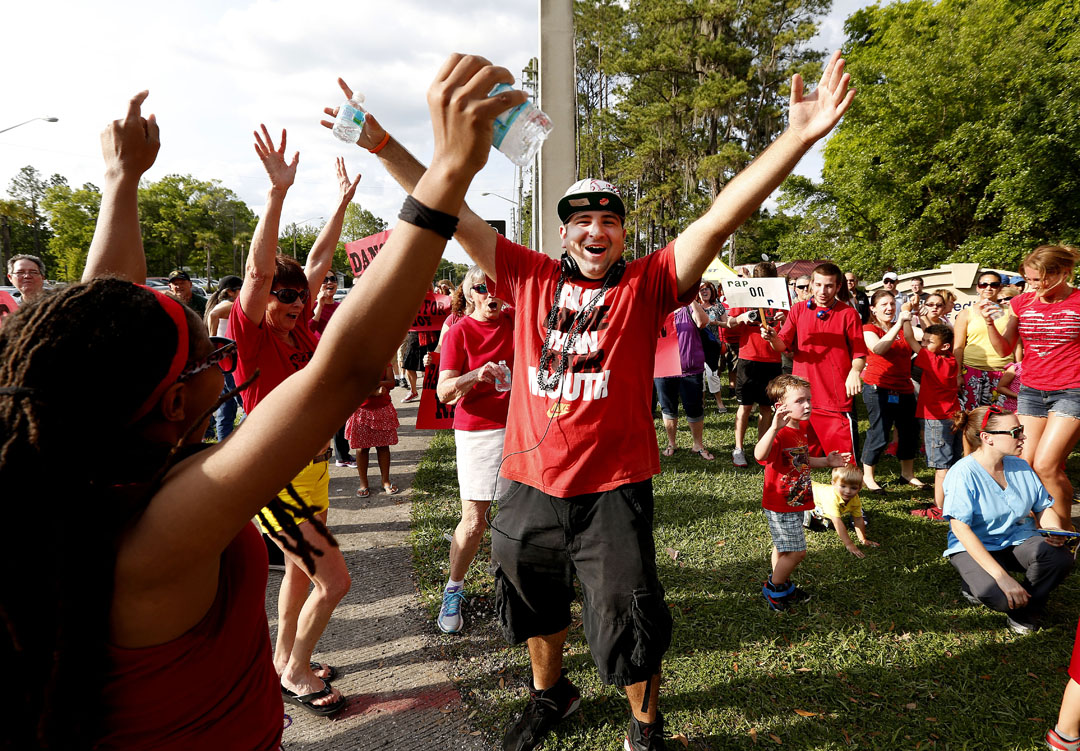 The Williston Crab Festival. Folks gather along a stretch of road to cook seafood, party and just hang out. In recent years there's been some violence so I went out with a Sheriff's  deputy to see what I could see. He told me since it was the middle of the day, he'd let me ride along. But had it been later in the night, it wouldn't be safe "for someone of your skin color to walk around here." Well okay then. We were just hanging out chit-chatting when they got a call that someone was trying to outrun another deputy. The guys said "He's coming up this street!" They drew their guns and shouted at him to stop. The dude just cut through the yard and avoided us all together, but it was still quite a rush. He was caught a few blocks up the road and had some drugs in the car.
It's a drill if you couldn't tell.
I caught my first scallop! And this girl caught a lot more than me. I went out on the first day of scallop season to see how folks were doing. Pretty fun to hop in the water and float around looking for the little guys.
These dudes were filming a video of themselves dancing at different landmarks around Gainesville.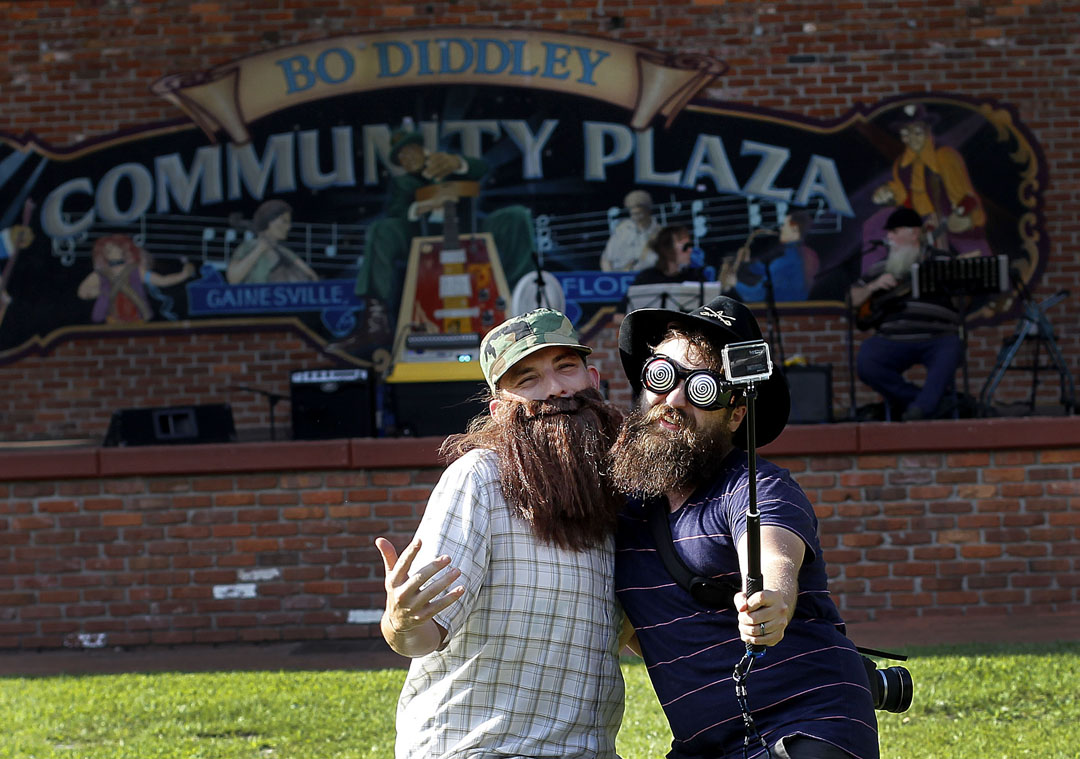 This shot is done all the time, but I sill like it. It's from band camp before school starts in August.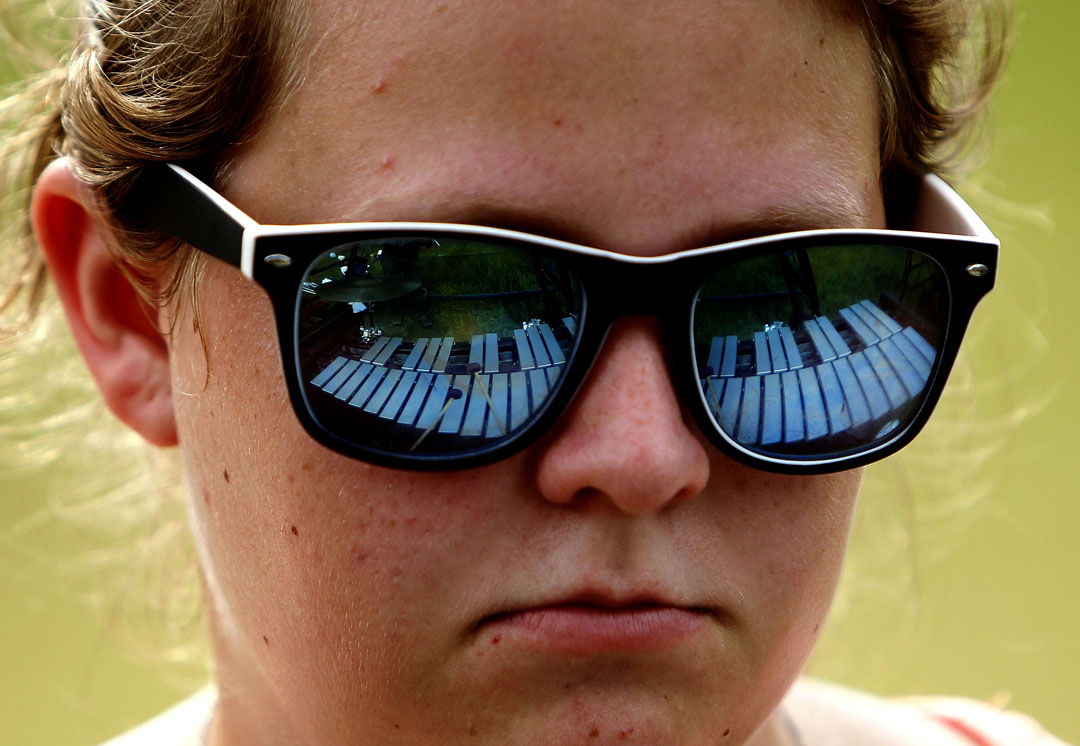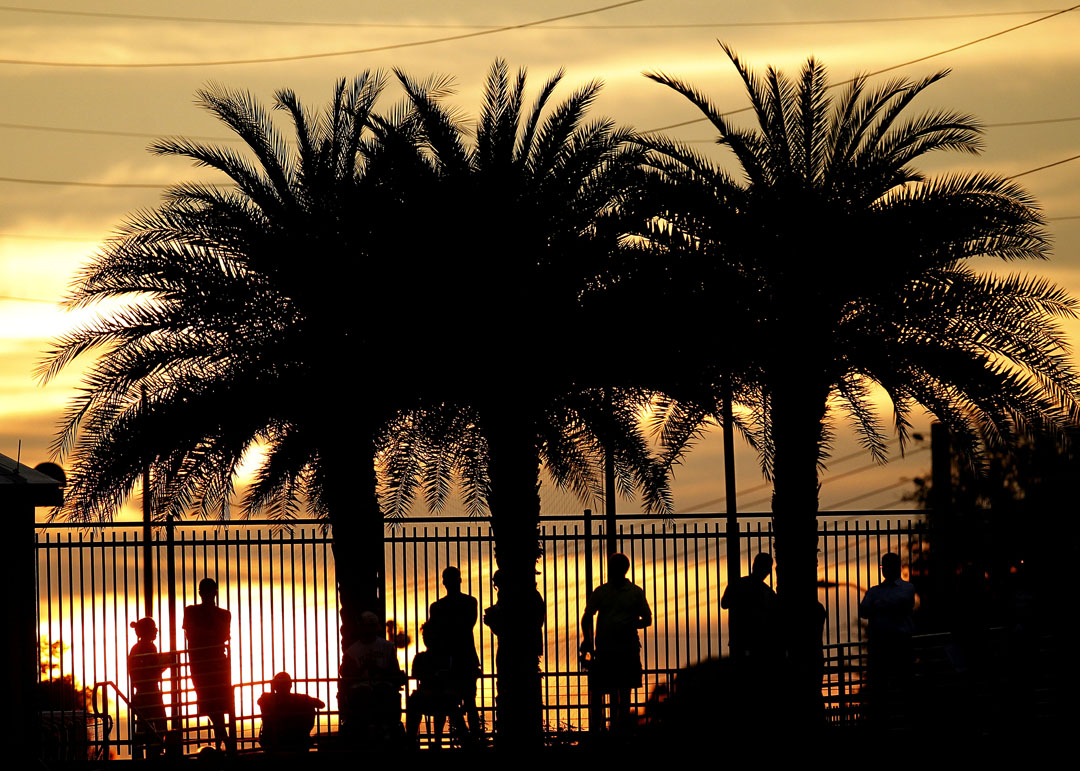 My attempt to make a different photo at a graduation, where after years and years of shooting graduations, they all end up looking the same. Grads and their families walk through the football stadium to take photos.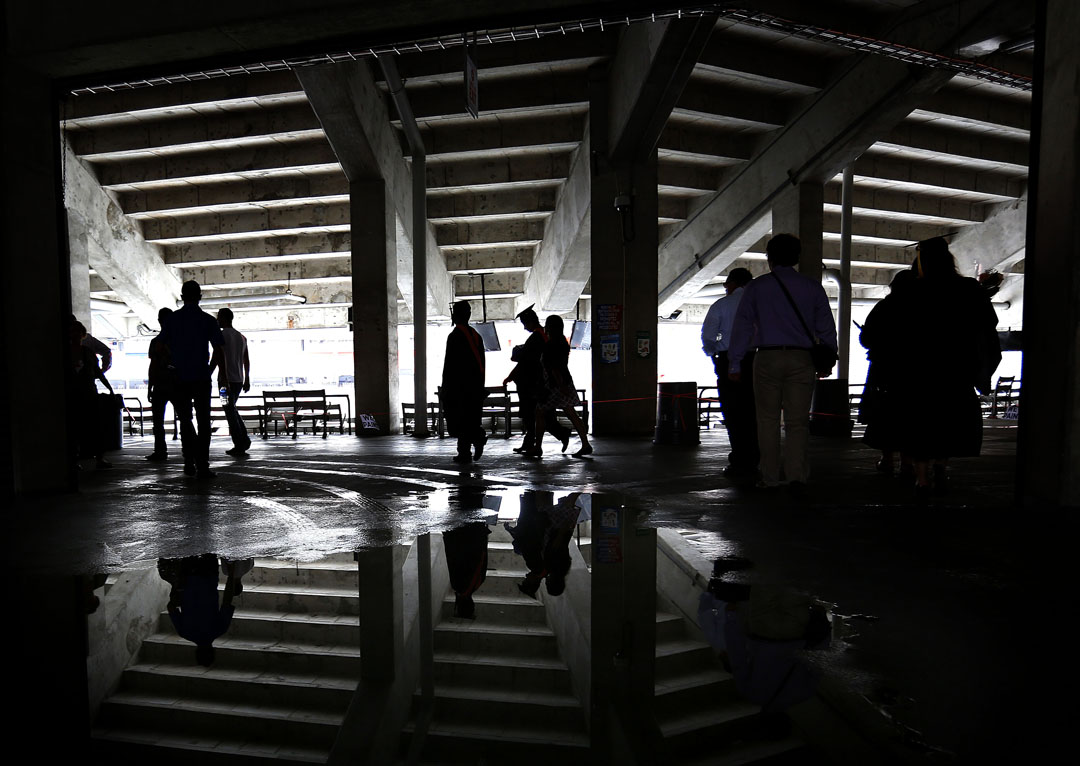 Color photography during the Battle of Gainesville in Civil War existed.

One of many rain delays during the first month of football season.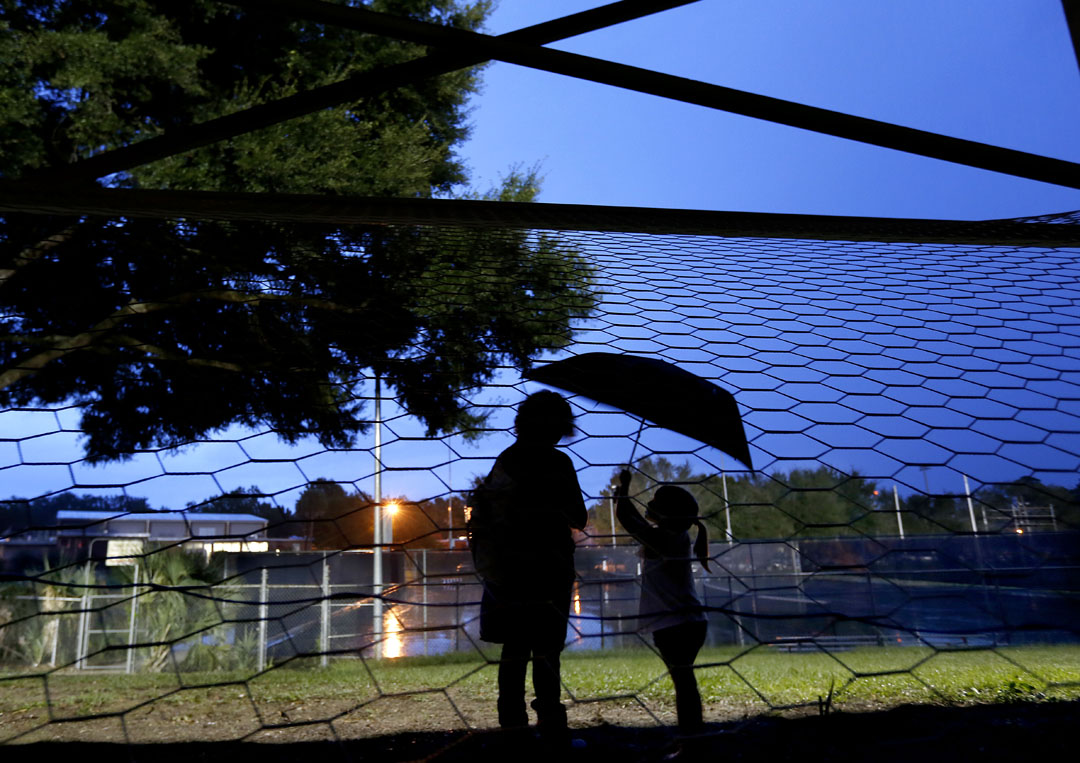 A sad story out of Bell, Florida where a man shot his daughter, her kids then himself. I spent quite a bit of time over there photographing the town, memorials and everything I could. This shot came from a candle light vigil after the town filled the high school gym for a memorial. It's a framed collage of images of the mother and her kids with the mourners reflected in the glass during sunset.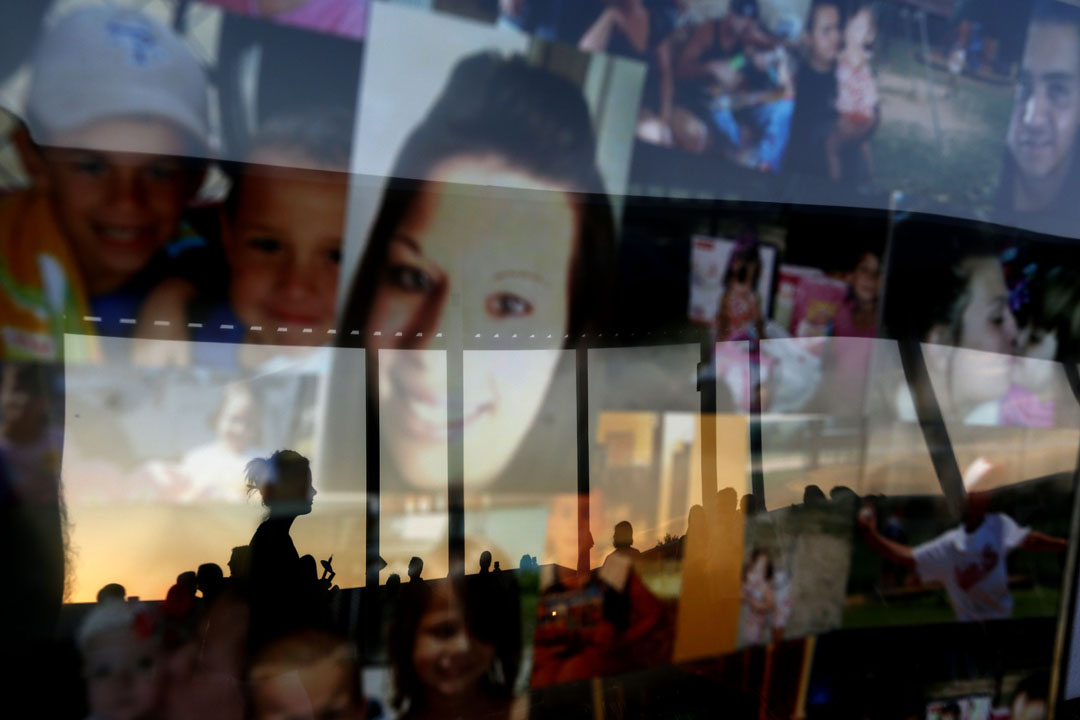 Laura and I moved houses this year as well. We lived in this neighborhood for three years and I never saw this photo until our last week there. I walked and ran on this trail almost every day. It's less than a block from our driveway. Funny how scenes come together sometimes. Hundreds of trips on this trail and I never saw it like this.
Homecoming pep rally. This could have also included a photo of Ludacris but the PR folks didn't think the media should photograph him. Even though I'm sure everyone in this crowd pulled out a camera and took his photo. But don't get me started on that.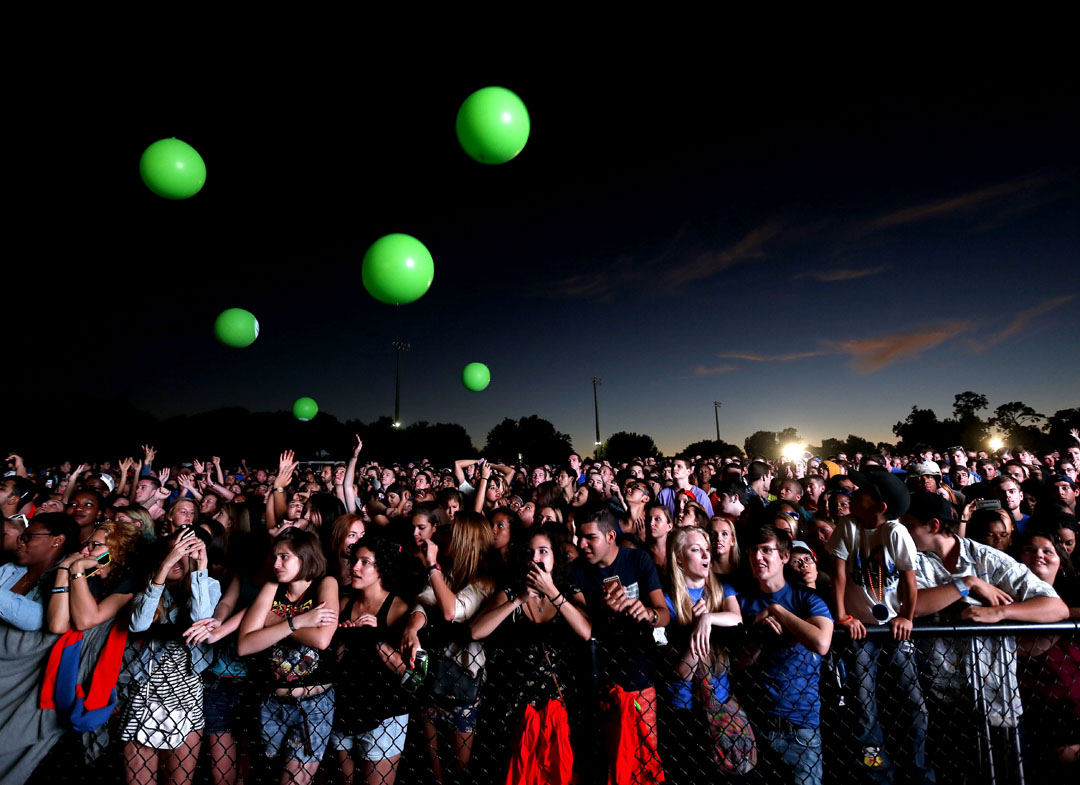 I can't pass up the chance to photograph the eclipse of the sun. I got lucky on this one because it happened at sunset meaning it wasn't too bright to expose for in the camera. I tried like crazy to get a bird on one of those branches but it just didn't come together like I hoped. Still cool though.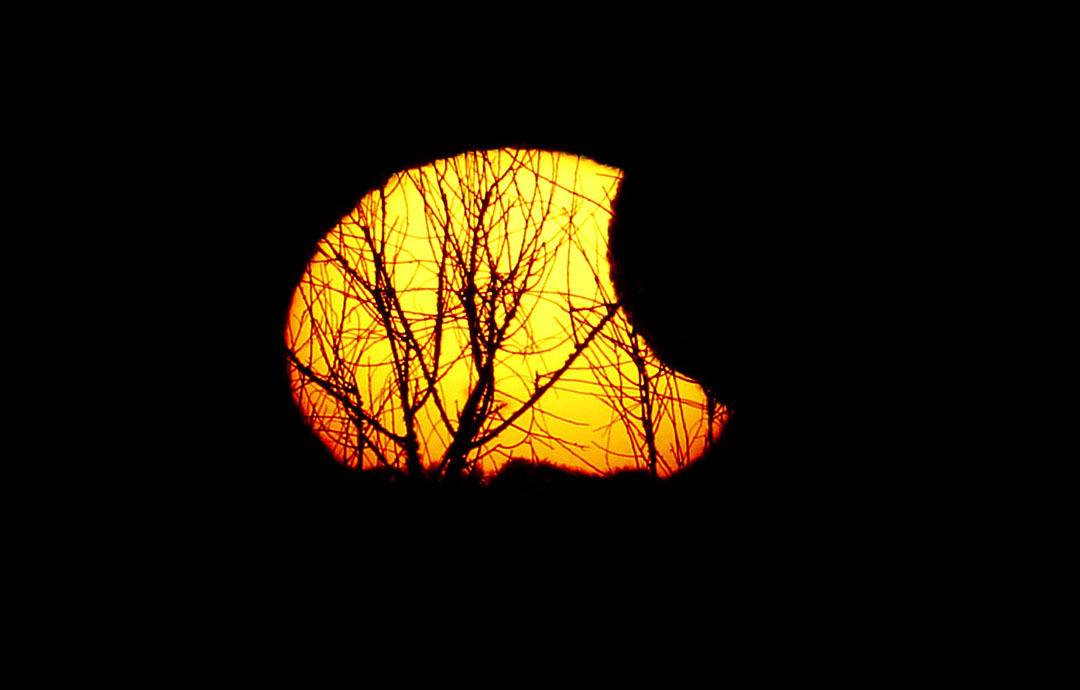 FEST… a three-day punk rock music festival. Always makes for fun photos of fans going crazy. 
Florida seems to execute someone every other month. The state prison is about 45 minutes up the road so we cover the executions. I'm not allowed inside so I get to photograph the protesters. There's always a group of folks who come out to oppose the death penalty. They do the same thing each time and it makes for the same images. This time, two woman who were friends of the victim, came out to support the death penalty.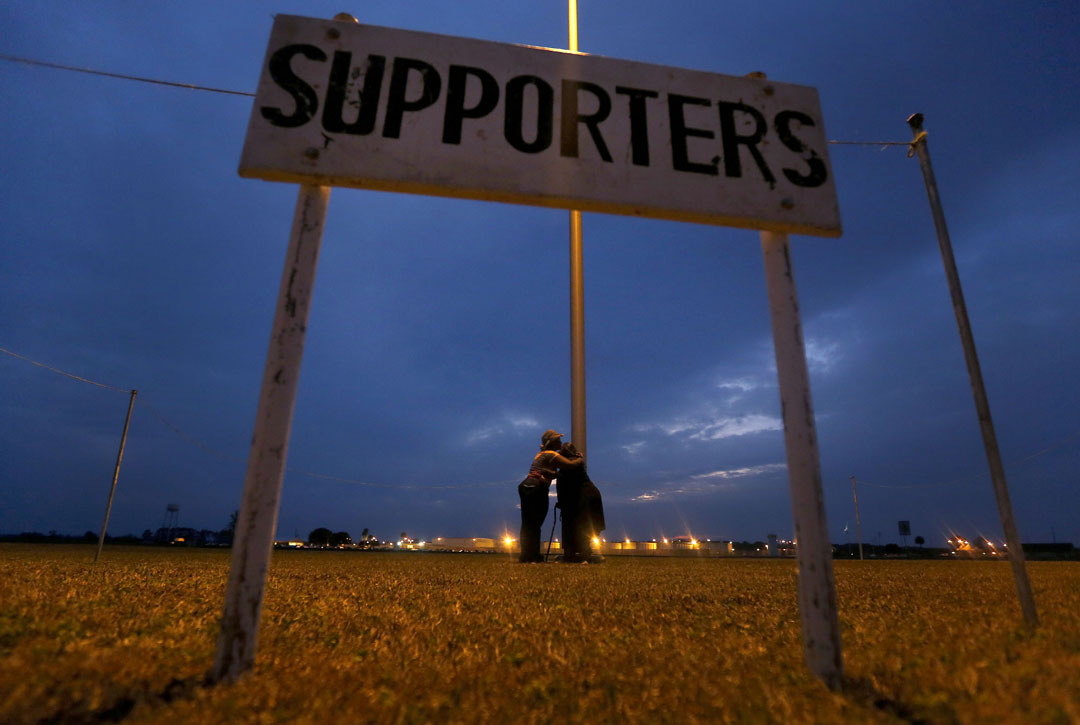 This kid is a junior at Gainesville High. He's a stud on the football team and does a ton of other activities off the field. So this was just a fun portrait in the locker room. I made a ton of photos of him with his uniform on, with his helmet, in casual clothes… etc. When we got into the locker room he asked if his friends could be in a photo. I usually just take one or two to make them happy then continue on with the shoot. But these guys just started goofing on him and it made for a fun photo.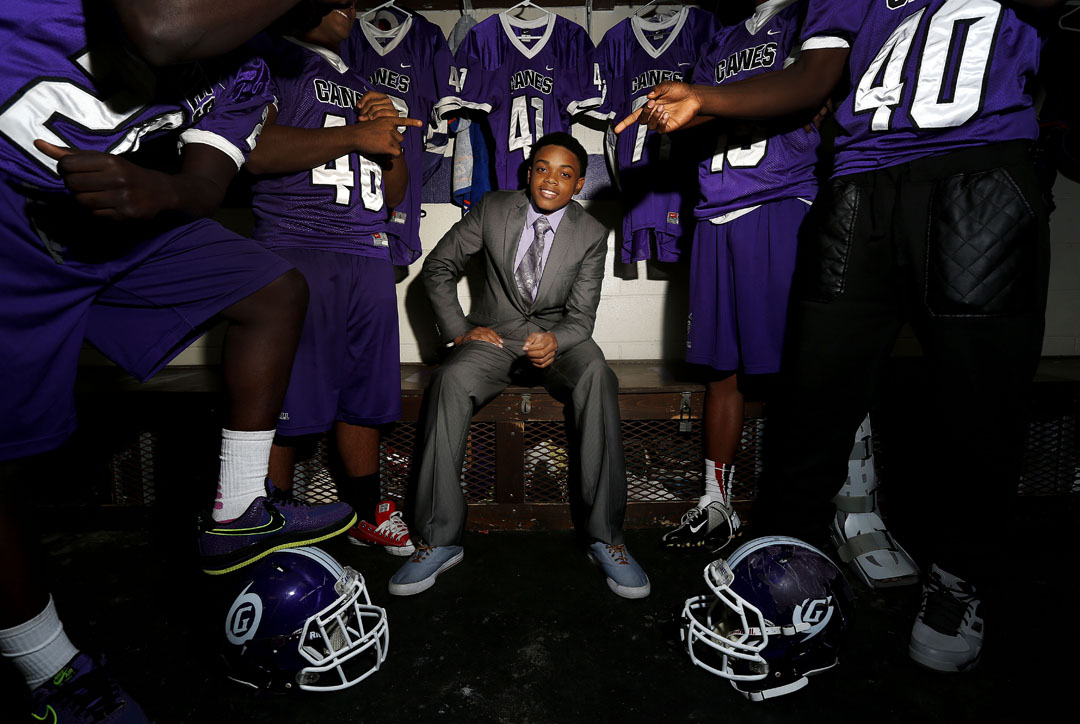 Laura and I spent the Thanksgiving week in The Bahamas. Tough work trip for sure (more photo from the bahamas below) but we came across this scene while walking to lunch on our last day on the island. Just two birds in a cage on Junkanoo Beach.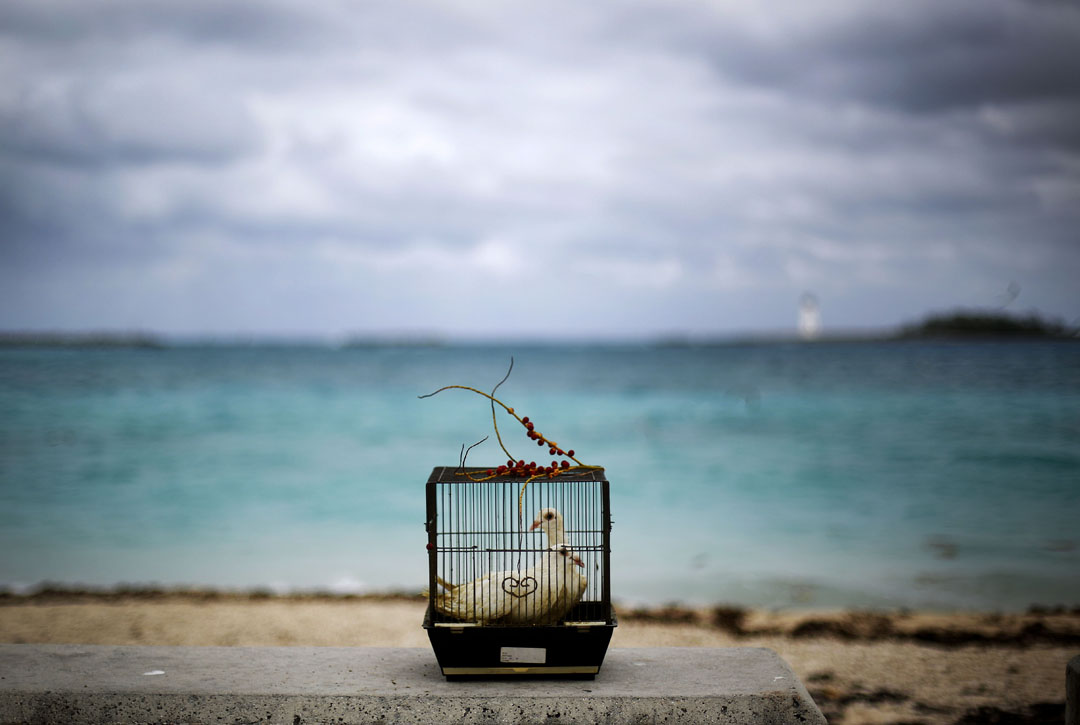 Now it's time for the dogs. Nola and Roux had a great year of sleeping on the couch, going to the beach, going on tons of walks, pestering to go outside, Sunday trips to the park… well, just being dogs. (Most of these are from the phone… and also a very small sample of all the photos taken of these gals.)
It wouldn't be a post about my photos if I didn't include some photos of me. Including a little celebration after paying off my car.
In July, I joined Laura's family for a week in Tennessee. Six days of swimming, boating, catching tiny fish and flipping jet skis. (Wait, what?) Fine, here's the story. I've never driven or ridden a jet ski so I was excited/nervous to give it a try. Soon after loading the skis into the water, I got behind the wheel (bars) then Laura and Michael (Laura's cousin) hopped on behind me. We took off across the lake while Michael's dad and sister took off on the other jet ski. I was doing great until I tried to turn. We slowly started to tip. No way was this happening. But in slow motion, we (I) flipped the ski over. I bailed off the side. Michael jumped off the back and Laura held on the longest trying to counter the tip but no luck. So the three of us were bobbing in the middle of the lake next to a capsized ski. We tried to get it turned over before the rest of the crew on the boat could see us. The second jet ski came over to see if we were alright. After finding out we were fine Bob (Michael's dad) said "Watch, when the rest of the crew gets here they're going to think it was me who flipped it."
Sure enough, when the boat with the rest of the family arrived they all said "What did Bob do??"  Nope, it was Me. Good news, it makes for a great story. Bad news… none really except I was the punchline for quite a few jokes for the rest of the week. But well deserved.
But the highlight of the week was Grandma Joan riding a jet ski around the lake. She's awesome.
I can't go an entire post about 2014 without giving a huge shout out to Laura who put up with me all year. Training for races, late night photo assignments, awesome (awful) jokes, not rolling her eyes too much at me as we watch KSU games… all while attending grad school and having a full-time job. She's amazing. We had a lot of fun this year between a day trip to Cedar Key with the dogs, St. Augustine Beach, the Bahamas and the biggie… she came to home Kansas with me for Christmas, missing her first Christmas at home in Ohio ever.
Comments
comments