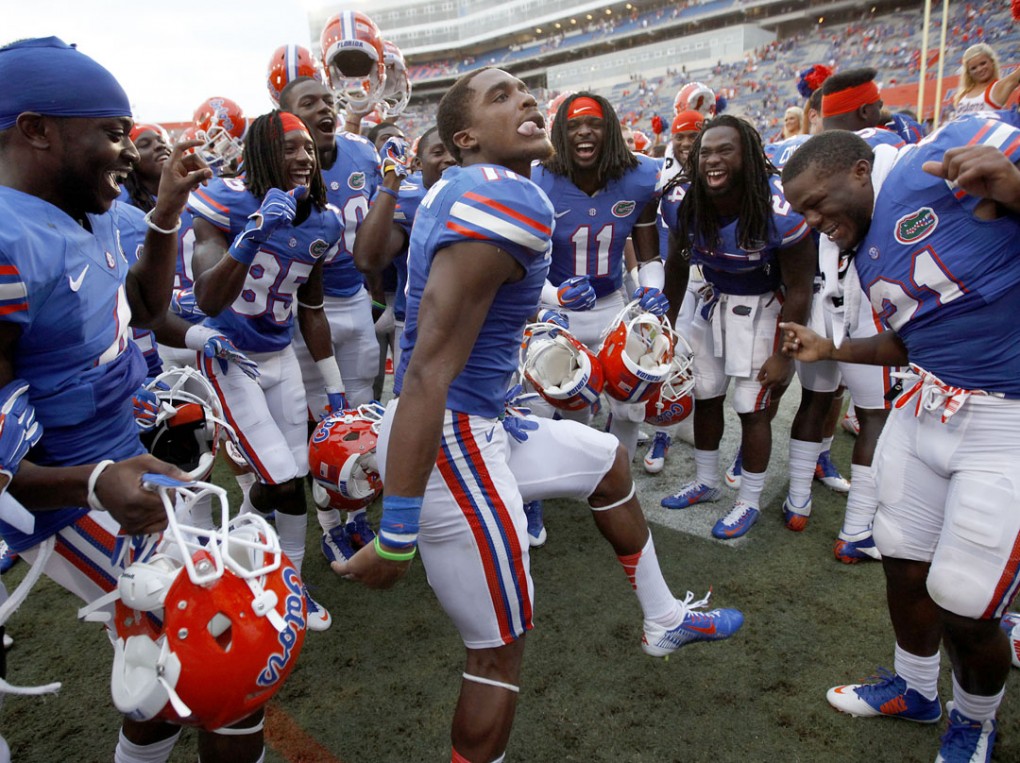 Big plays have been few and far between for the Florida Gators the last couple of years. The offense has been pretty vanilla A.T. (After Tebow). It was the defense that gave UF an 11-win season in 2012, not the offense. So getting photos of long passes, exciting runs or anything like that didn't happen often.
Saturday gave photographers a glimmer of hope to finally get offensive photos of the Gators. They blanked Eastern Michigan 65-0. Sure, the Eagles aren't an SEC powerhouse, but it was nice to see Florida throw the ball farther than seven yards or have a running back break loose for a long touchdown.
I use three cameras when covering football games. A 400mm is my bread and butter and is used for 80% of my photos. On my shoulder is a 70-200mm that I'll used when plays get near the 20 yard line. Then there's a 16-35mm wide around my neck. It's rarely used for game action unless something falls in my lap. (It's also used for fan photos and features.)
In the first half, Matt Jones broke free for a huge run and scored right in front of me. I'm sure I looked like a maniac changing cameras, but I was able to use all three on that one play.
He busts free around the 40-yard line. (400mm)
<ahref="http://www.stameyphoto.com/wp-content/uploads/2014/09/UFvsEMUblog01.jpg">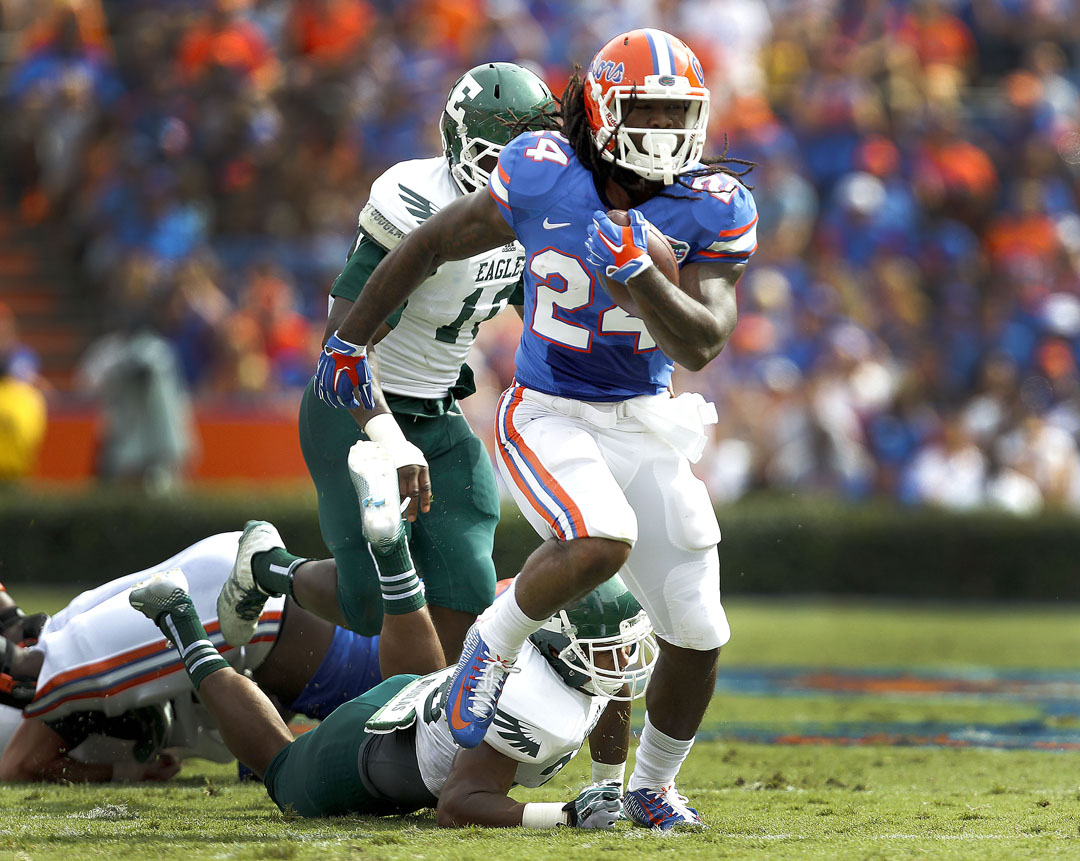 He trots across the goal line. (70-200mm)

And celebrates right in front of me. (16-35mm)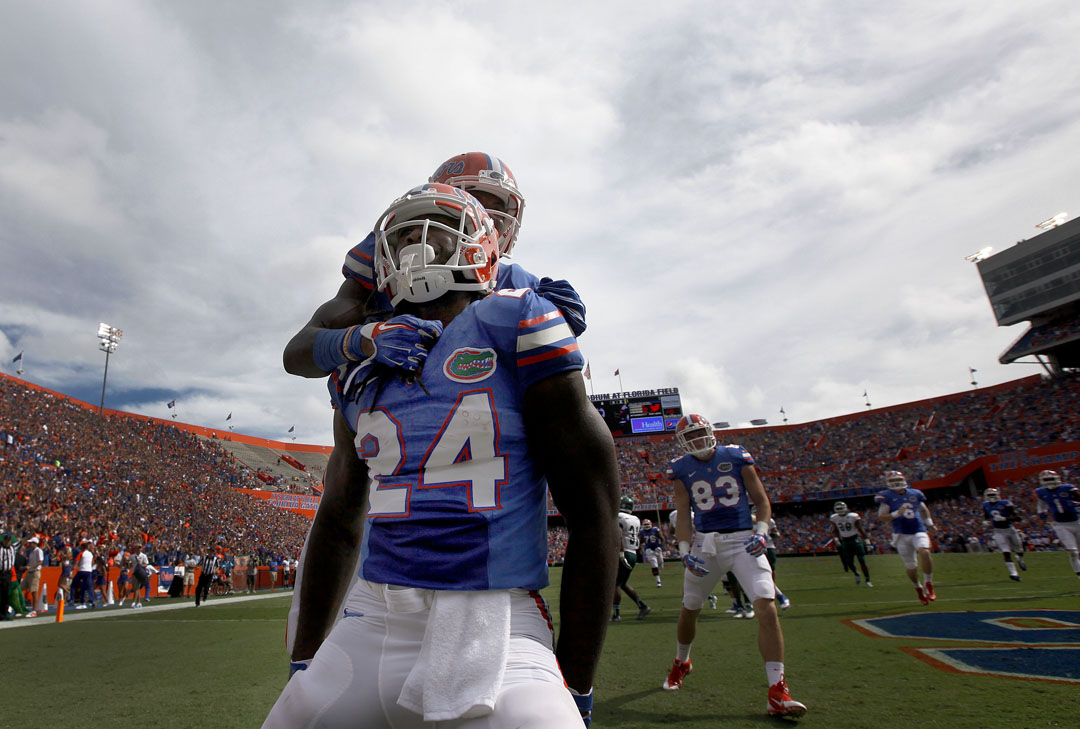 Plays like this don't happen very often. So afterward I thought about if I should have shot it differently. Should I have stayed on my 400 longer? I missed him pointing into the stands as I switched cameras, maybe I should have stayed with 70-200 longer. I replay it in my mind because chances are, I won't get another chance to try it again.
How's that for a transition?
You guessed it, I got another chance.
The QB drops back to throw. (400mm)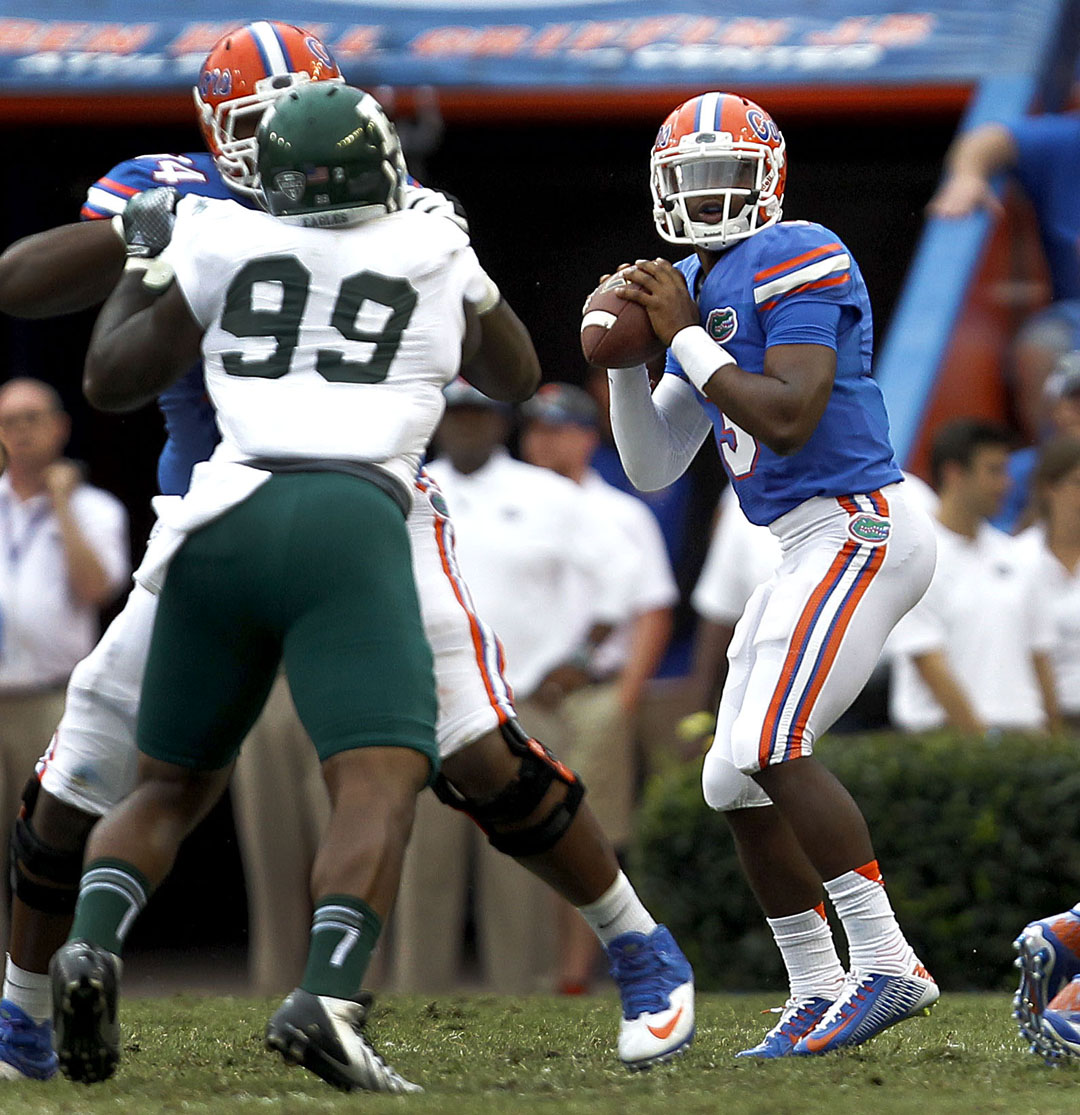 Receiver makes the catch (400mm)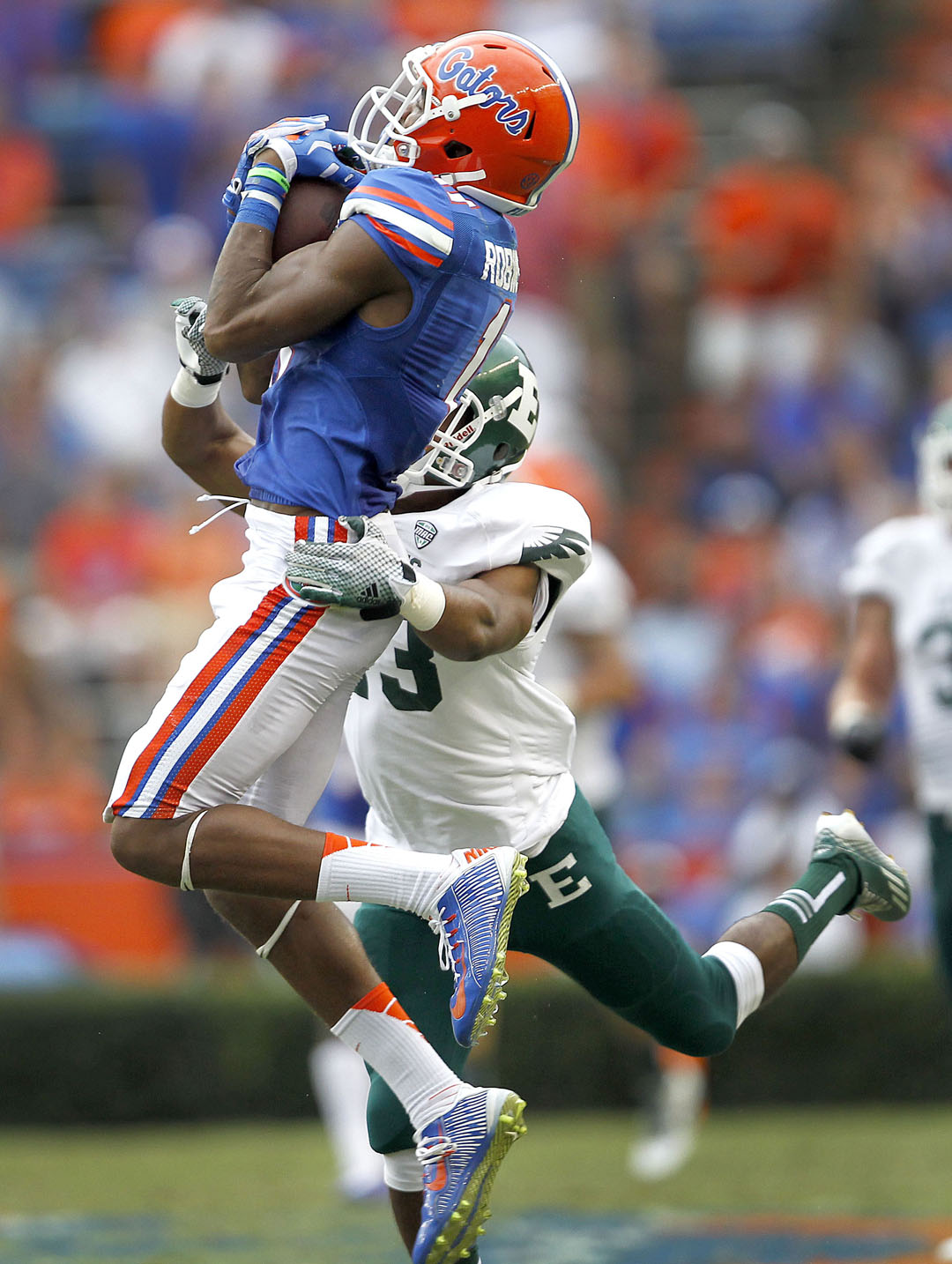 Receiver jumps over the defender (400mm)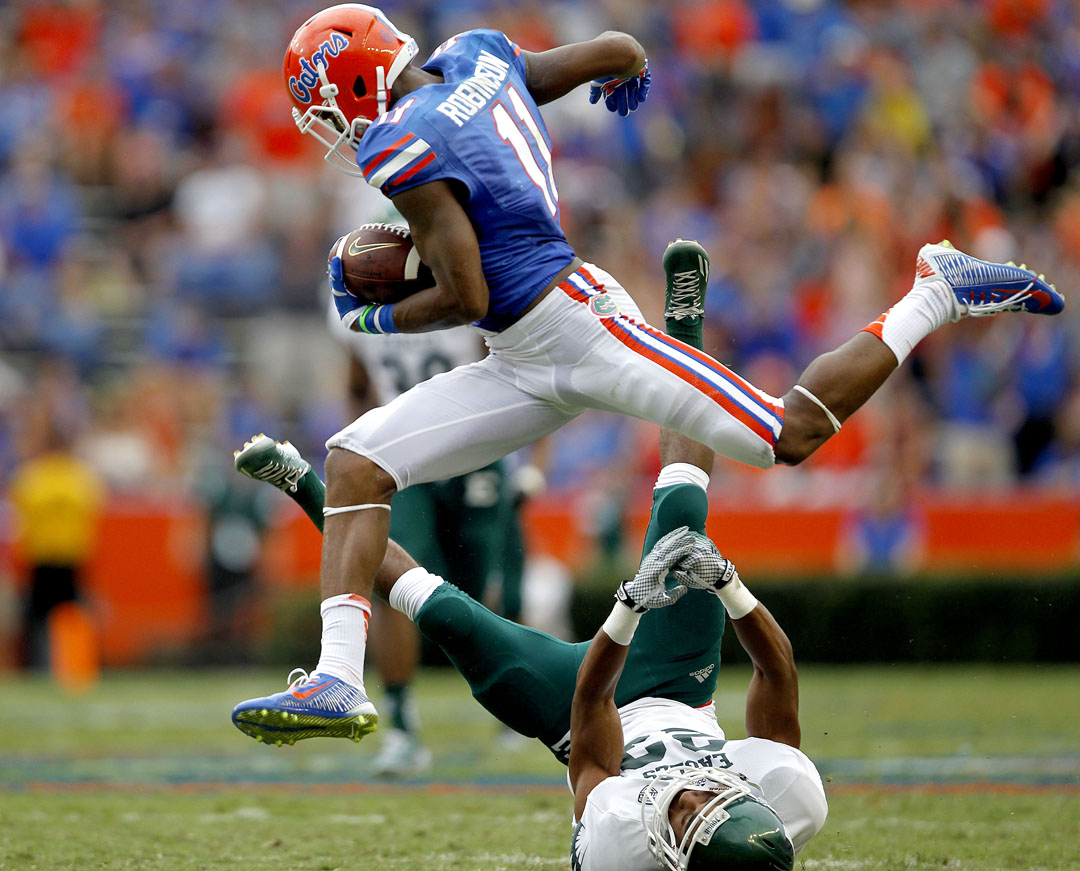 Receiver trots into the end zone. (70-200)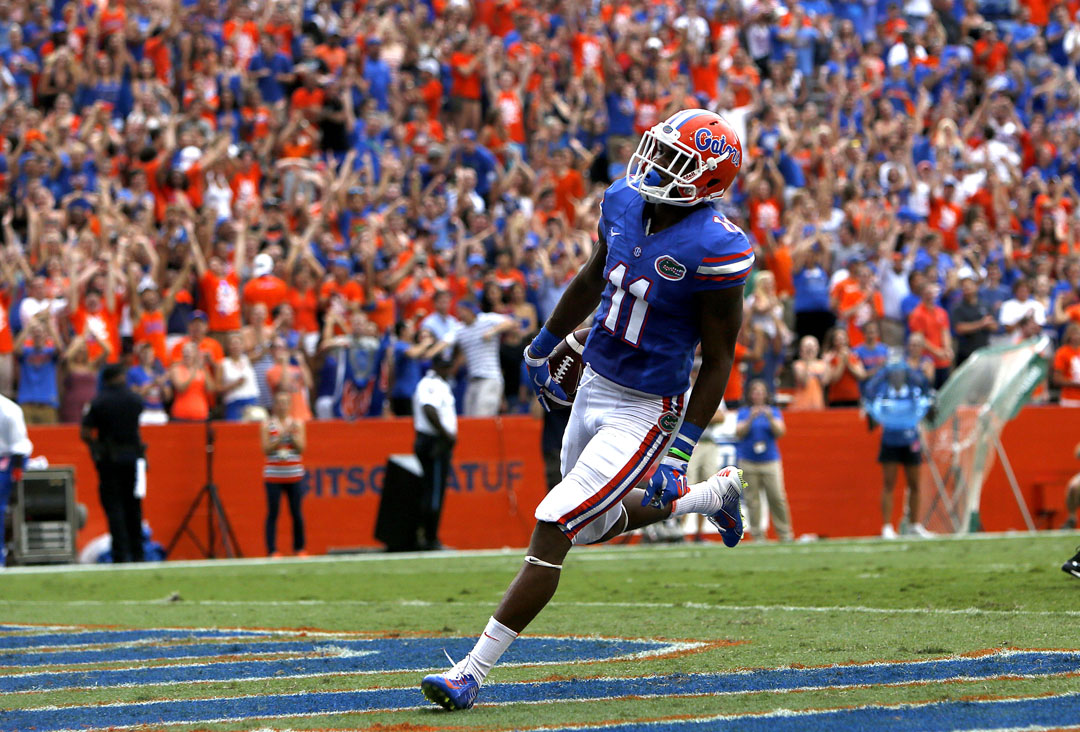 Receiver celebrates (16-35)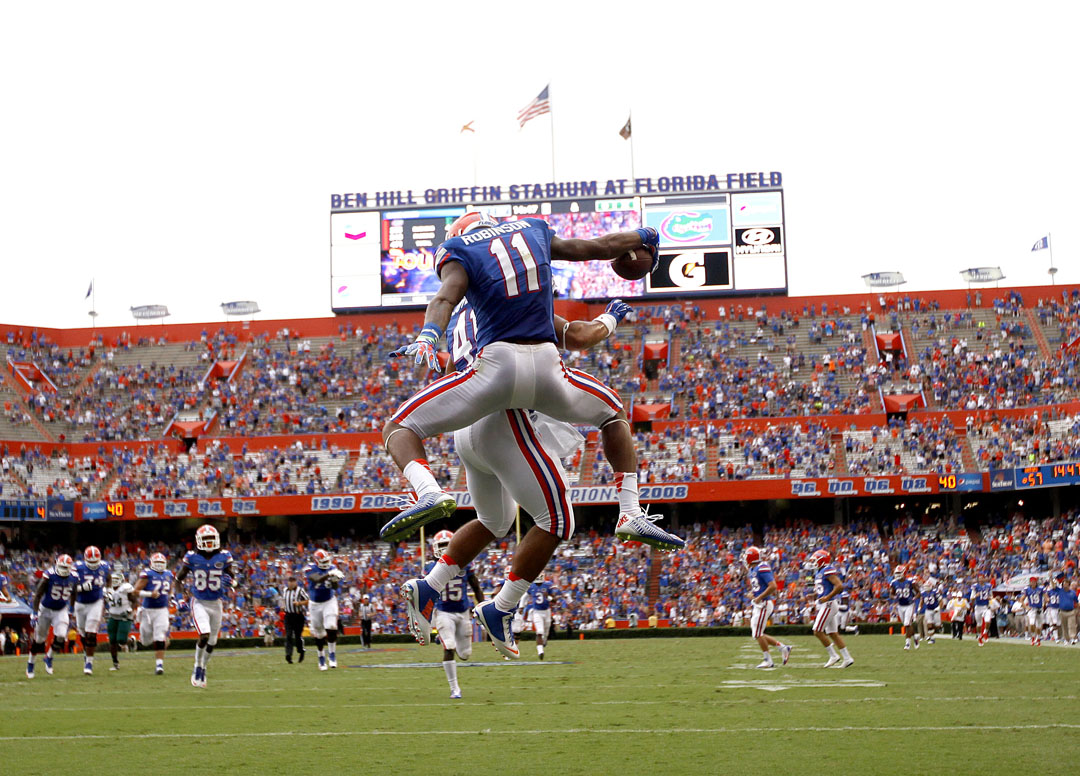 I don't think there's a right or wrong here, and it definitely depends on how and where the play unfolds, but it's a fun mental dance that happens in a matter of seconds.
Here's a few more from the game. This 65-0 game reminded me of the early-season KSU games when I was first starting to shoot footbal. Michael Bishop and Jonathan Beasley had some stat-padding games like this one.
Also, Leon Orr (8) is a large man and just swallowed that little running back like a whale feeding on plankton.
Comments
comments