Last week marked the 150th anniversary of the famous Civil War campaign, The Battle of Gainesville. What? Never heard of it?  Well, it happened and some historians say it was pretty darn important (others call it a skirmish.) Small battles like this one helped the South keep supply (food) lines open after Union troops captured Vicksburg, Mississippi, cutting off routes from other southern states into Florida.
Fast forward 150 years to last Saturday.  A handful of men and women replayed the battle, pretty close to where it actually happened. It was fun to try and imagine being in 1864. Of course that's tough when a few Confederate troops had to wait on traffic before crossing the street to attack. Or after being shot, a Union soldier fell next to a bench and dog poop bag station.
The North put up a good fight, but in the end, they couldn't hold off the Confederacy. Maybe next year.
Speaking of next year, I'm going to ask if I can dress up as Matthew Brady and walk around the battle taking photos.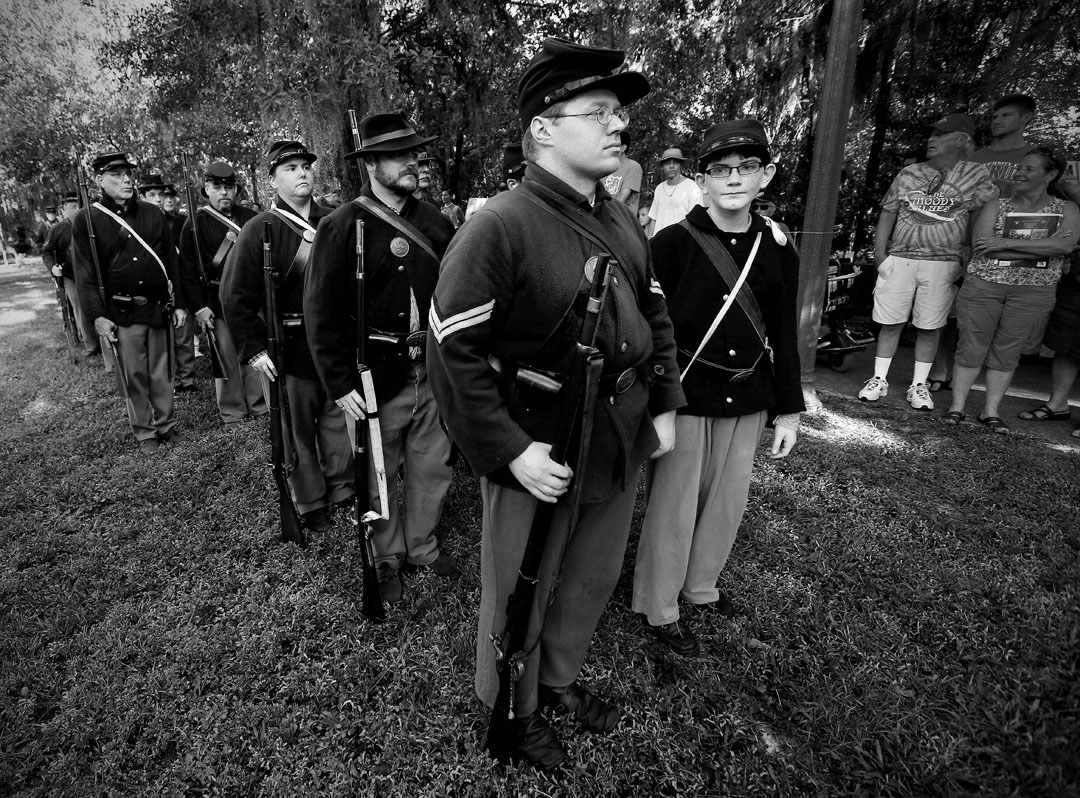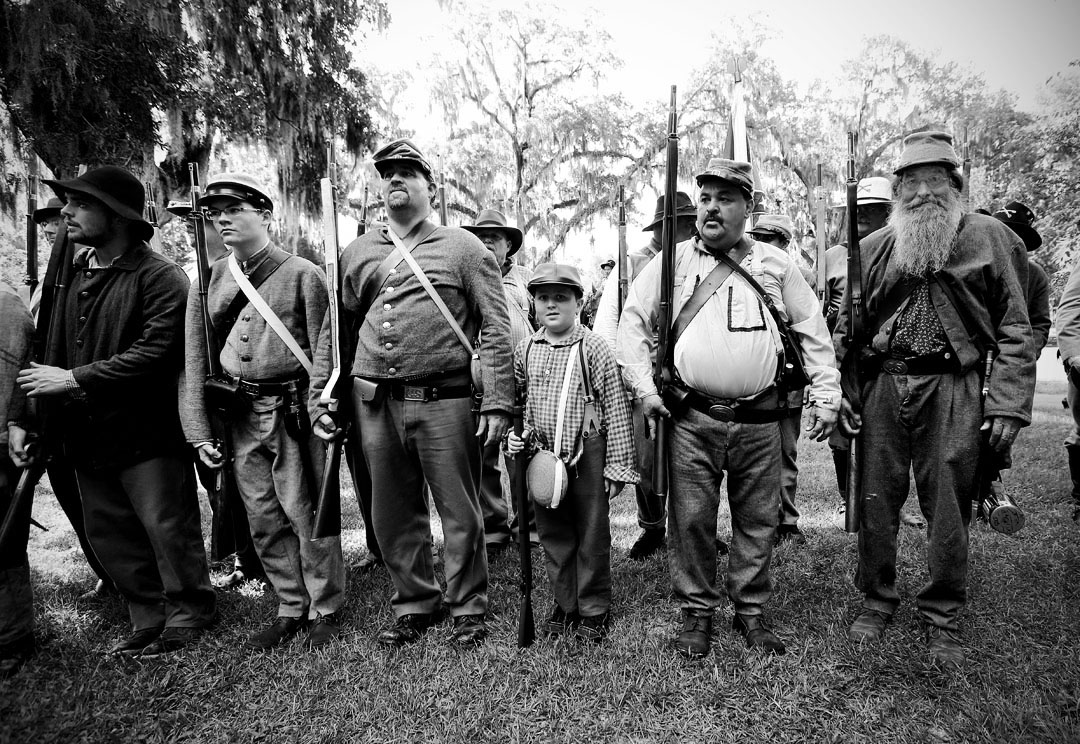 Comments
comments