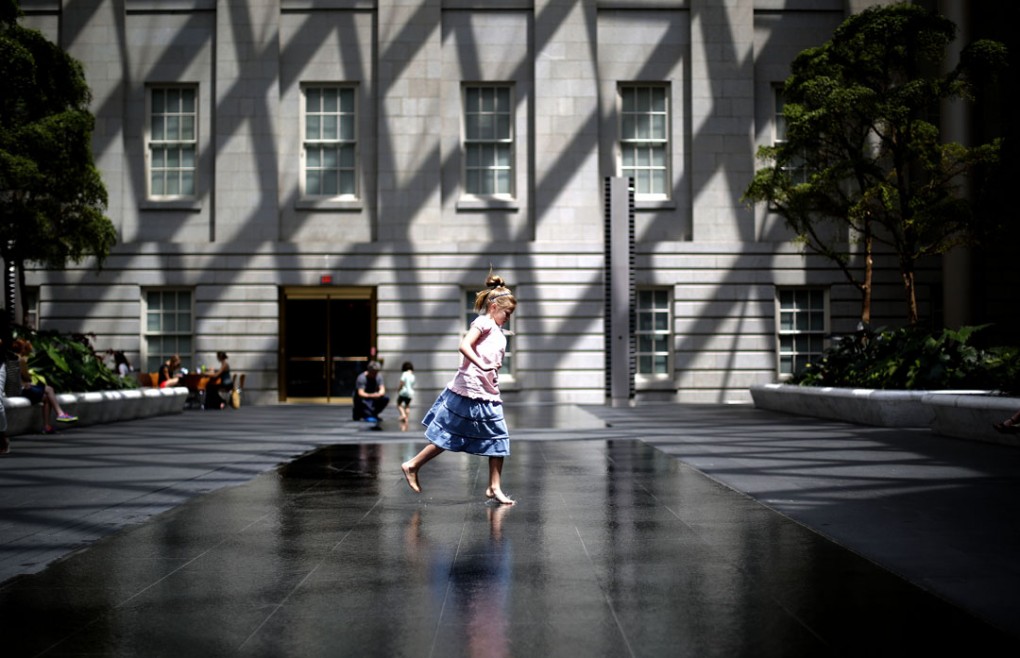 Lets start with the photo that sent me to DC. I shot this on the Saturday of Fest, a 3-day punk rock festival in Gainesville. That morning, a group of guys took part in a scavenger hunt bike race around town. At each stop they received a clue to where to ride next. But part of the clue included chugging Yoohoo, the chocolate drink.
The final stop was a bar along University Ave. I was walking around town seeing what the Fest folks did in the mornings (all the shows are during the day or night) when this guy comes running out of the bar and loses his YooHoo on the side of University Ave. Right place at the right time I guess.
My boss, Rob, decided to enter this into the Society of Professional Journalist's annual contest in the Sports category. I wouldn't have done that, but he had the right idea. It ended up getting first place.
The SPJ hosted an awards banquet at the National Press Club in Washington DC. My grandpa threatened to kick my ass if I didn't go. So mom and I met in DC, got all dressed up and went to the banquet.
We had a couple extra days in DC to play tourist. In no particular order, here's a rundown of what we did…
-Breakfast each morning with our hosts, Janet and Boyd (Thanks guys!!)
-Run through Georgetown University.
-Run through American University.
-Visit the National Portrait Gallery.
-Visit the Newseum.
-Walk by the White House at night (still all dressed up)
-Watch the USA World Cup tie with locals at a bar.
-See the Apollo 11 command module and the Wright Bro's first airplane at the Air & Space museum.
-See the Nationals beat the Braves from the outfield on a perfect evening for baseball.
-Play with the panoramic features on our phone.
-Ride the Metro of course.
-See a Nola-style brass band perform outside a Metro stop.
-Walk from the Verizon Center to the MLK Memorial at dusk via the Washington Monument and Lincoln Memorial.
-Drink Armagnac (brandy) from France.
-John Brown!
Quick sample of the band's sound.
Video of the crowd near the end of the game.
Comments
comments