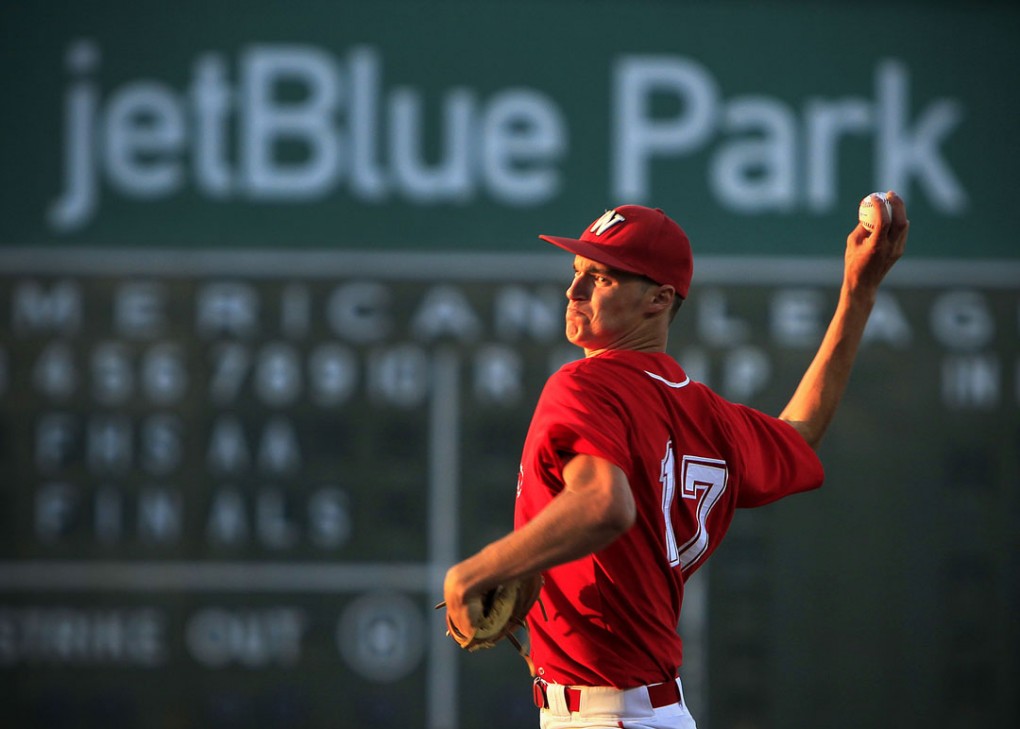 If I'm going to drive four hours down to Ft. Myers to shoot one baseball game, it better be worth it. And it was. Great light to start the game, and the home team came out on top. In two games at JetBlue park, the Williston Red Devils didn't allow a run. Not to shabby.
JetBlue is home to the Boston Red Sox during spring training. The ballpark is a miniature Fenway with a Green Monster wall in left field and a scoreboard that's updated by hand. (although they didn't use that for this high school game.) It was fun to walk around and see all the photos and newspaper clippings of historic moments in Red Sox history.
If you're a fan of baseball, you'll enjoy these photos. Just a good ole classic game of baseball with Williston winning 4-0.
Comments
comments