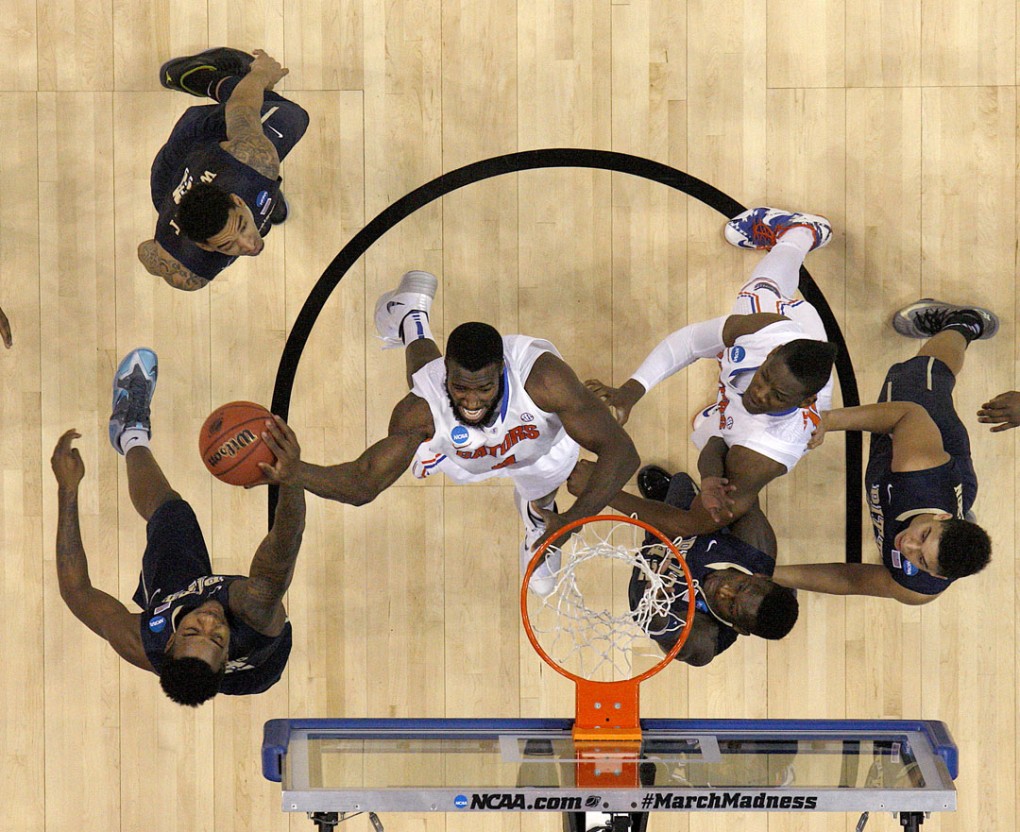 After a few days off, Joel (online stud) and I drove down to Orlando for the second and third rounds. (Lets be honest, they're the first and second rounds still) The routine of covering the NCAA Tournament is pretty set in stone. For example, a site that has games on Thursday and Saturday goes pretty much like this…
Wednesday: Open Practice, locker room is open for interviews and a press conference with the coach on the stage.
Thursday: The Game(s) and locker room access 10 minutes after each game for about 30 minutes.
Friday: Practice closed to the media but we get some locker room interviews and a press conference with the coach on the stage.
Saturday: See Thursday.
So that would be my routine for three weeks in a row (substitute days of the week of course). And I would sprinkle in some feature photos from around the town.
So, Florida, as the No. 1 overall seed in the Tournament faced Albany in the first game, then Pitt in the second. Kind of a shocker, but Albany actually stayed in the game until the last 10 minutes or so. As did Pitt, but the Gators are just good and were able to pull away. Having four starting seniors will do that.
With eight teams playing in Orlando, I decided to make a few photos of each of the mascots for a little gallery. Kind of fun and I think the readers like it. Manhattan (who nearly knocked off Louisville) doesn't have a mascot. The Jaspers refer to a basketball coach and teacher at the school a long time ago. Can't really make a mascot out of an old dead dude. So cheerleaders filled in for him.
Also, I set up my first overhead remote camera in Orlando. Kind of fun to go up in the catwalks before and after the games. It's not a unique angle since pretty much every photographer sets on up, but still nice to have.
The Florida drummers have a mascot, Lou the Chicken, the St. Louis mascot is pretty silly looking, and I'm not sure who gets credit for the points when two guys have a put-back dunk. Point for each dude maybe?
And a big shake of the fist to the Amway Center security guy who yelled at me for taking photos somewhere I was totally allowed to be taking photos. The best part was watching him as the rest of the media walked past him a few minutes later after he'd been corrected. I could have been a jerk and said something, but I just looked at him each time I walked past… which was about 4-5 times after he yelled at me. (Had he ben polite in asking me to leave, it this wouldn't have been mentioned.)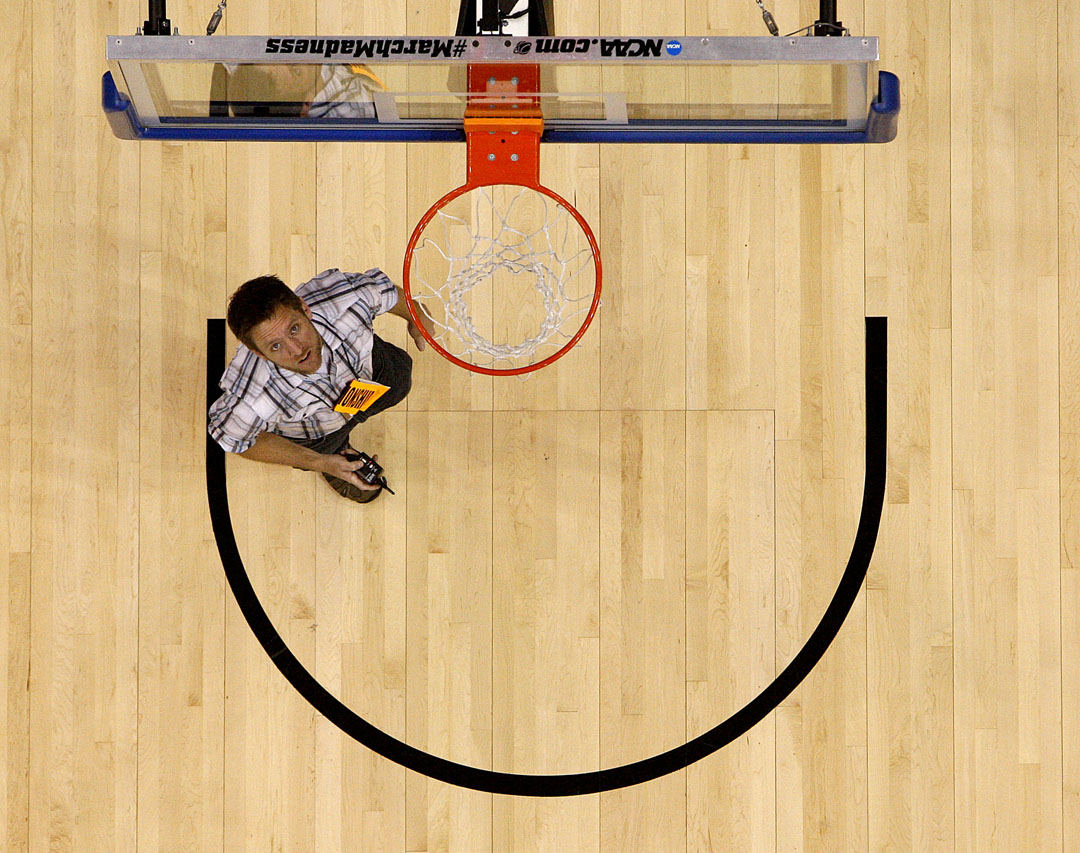 Comments
comments