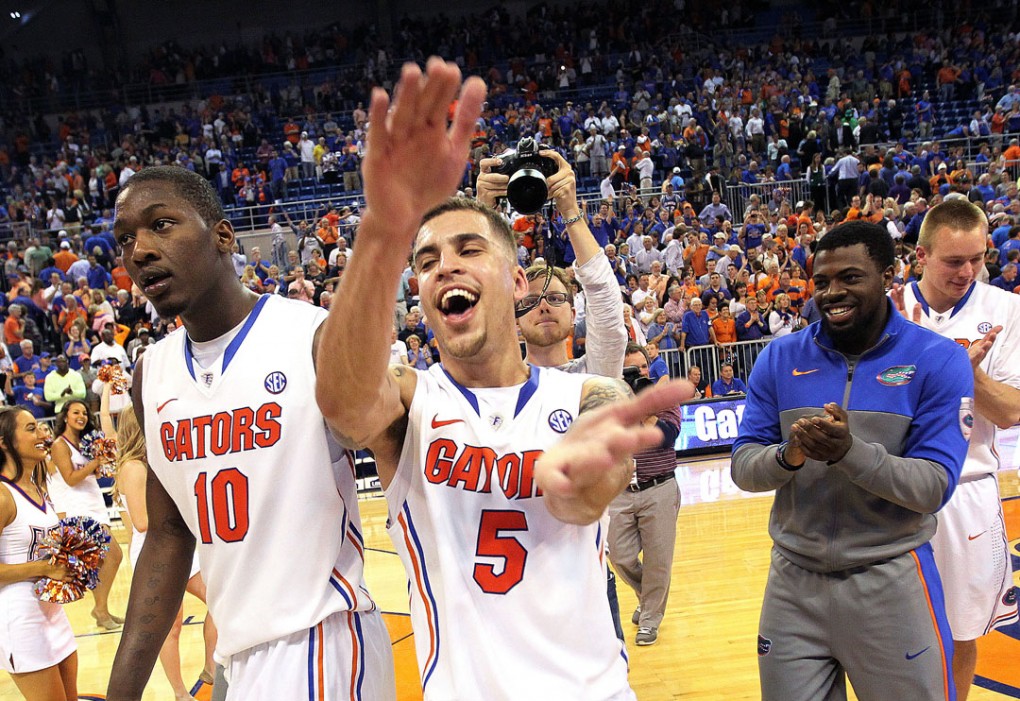 The plan was simple, Florida beats Auburn to win a school-record 18th straight game, I get a good photo of the players celebrating, we put that photo on the front page. Pretty common plan for newspapers. On paper, Florida should smoke Auburn by 27 points. And blowouts usually don't produce good celebration photos. Good thing Auburn didn't care about the record books or our front page plan.
So going into the game, my goal was to get good celebration photos. Getting those kind of photos is a lot like fishing, sometimes the fish are biting left and right and you reach your limit really quick. Other times the fish are biting but you keep losing your lure.  And other times the fish are just not emotional and lay on the bottom of the pond like bums. (And a lot of times the referee blocks the lure from even seeing the fish.)
Thankfully, the game was close and exciting, especially the final 20 seconds. Lead changes, three pointers, bad fouls, even worse turnovers, clutch free throws… and a 71-66 win for Florida. Plenty of celebration, no referee asses in the way and a front page photo that Gainesville readers will love.
So here's a collection of reaction photos from Wednesday's game. (With a cameo from Steve Johnson in the above photo. Nice beard, bro)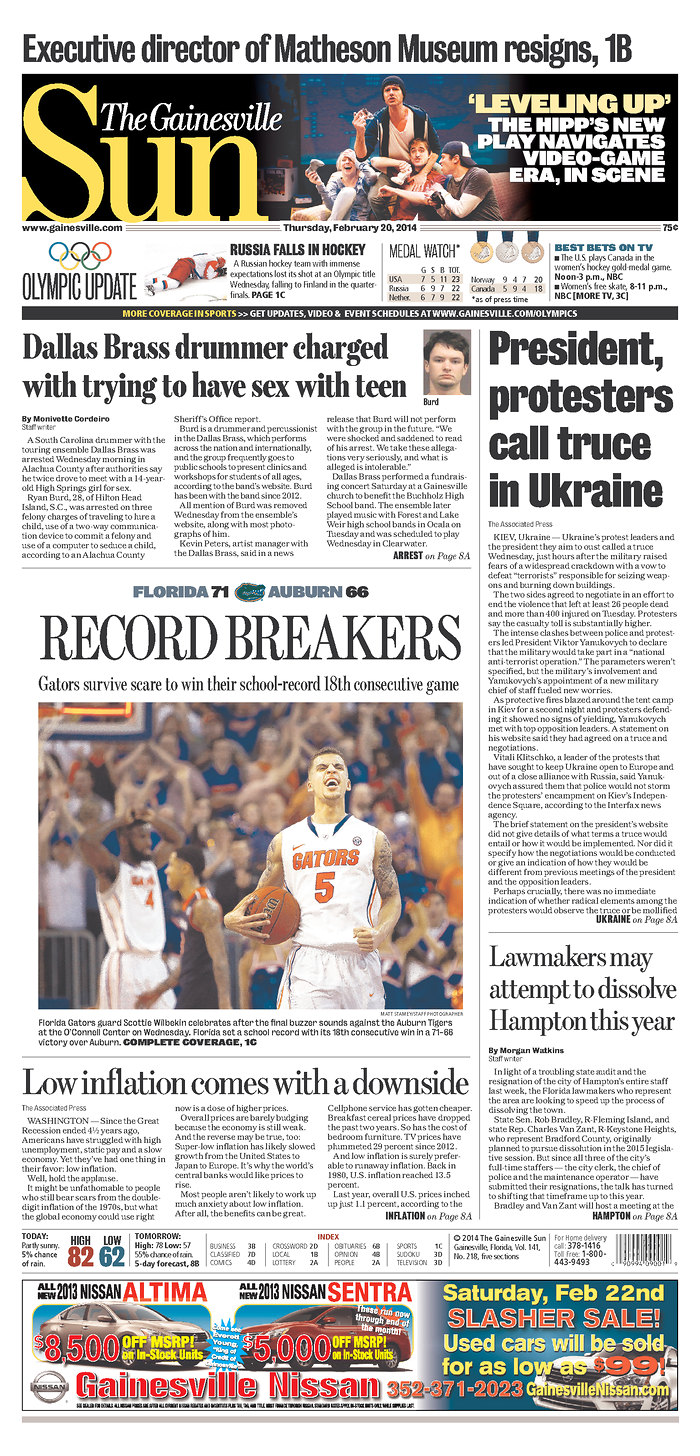 Comments
comments