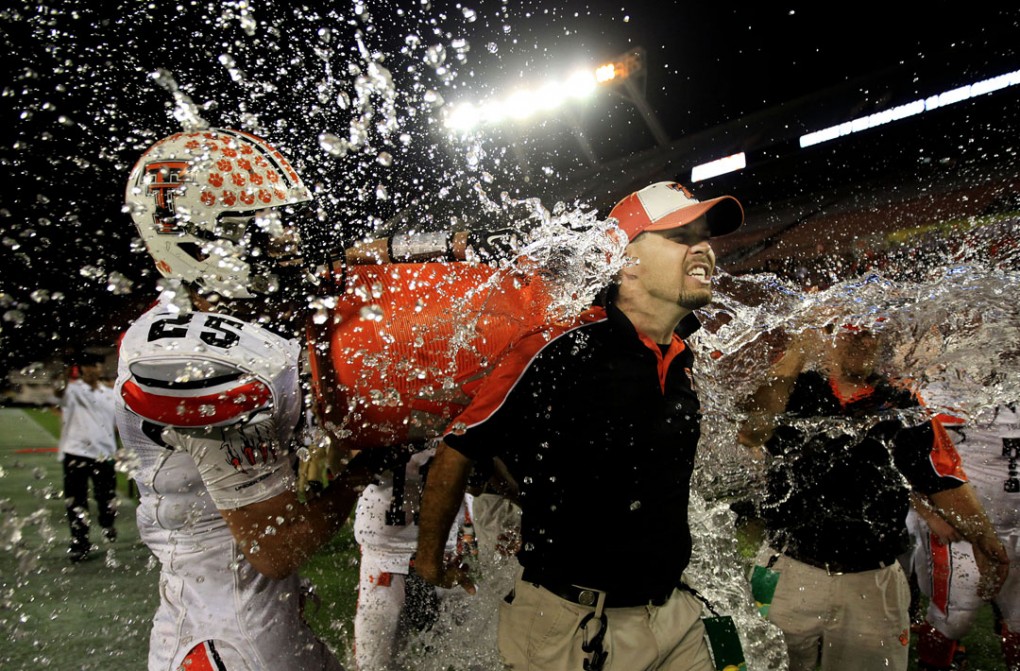 First of all, I hate the phrase "Take State."  If you have a team in the state tournament in any sport or competition, never use that phrase.
Just had to get that out.
Now then, I just wrapped up shooting the 1A state championship game between Trenton and Blountstown at the Citrus Bowl in Orlando. Trenton got smoked in the finals last year, and were able to get the win this year… A 14-0 shutout against a previously undefeated Blountstown.
My favorite stat of the game? Neither team reached the red zone. Normally that would make for a really boring game. But this contest actually turned out to be exciting, if you like defense. A couple of interceptions, a few fumbles, a 55-yard TD catch…. all in all it was a pretty fun game to shoot.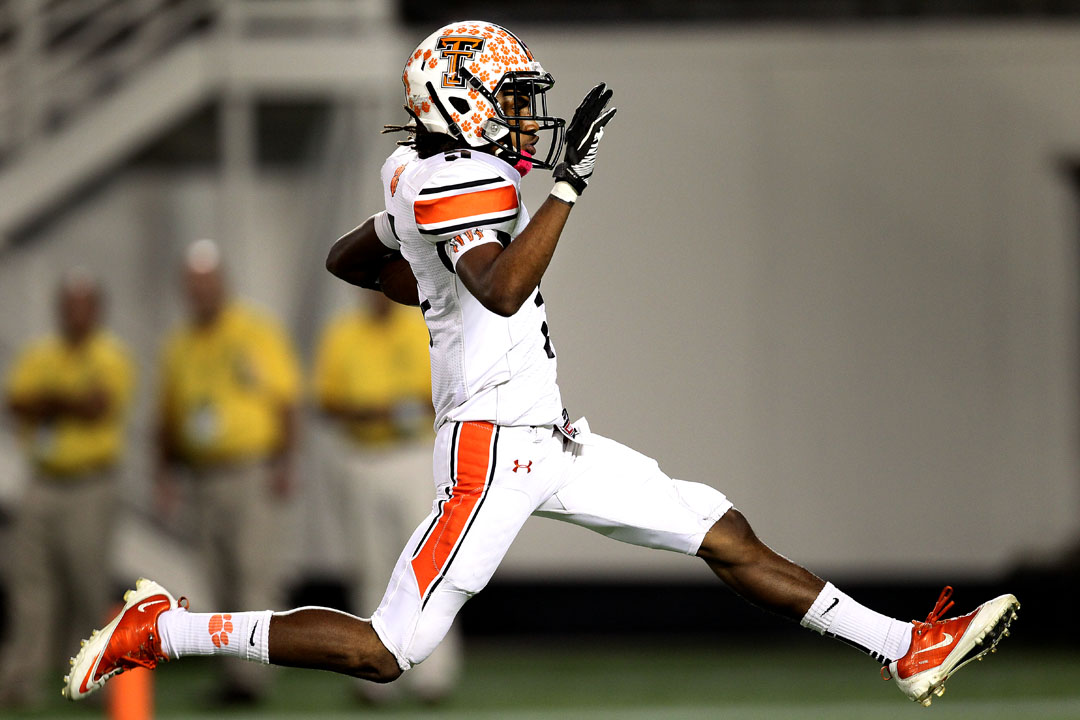 I thought I was WAY to tight for this touchdown catch and run… but then the kid did this and jackpot, a photo. (this is the full frame, no cropping)
I came up to the press box at halftime to send some photos. The second half started so I decided to shoot a few overall frames just for fun. Turns out Trenton intercepts a pass and returns it for a touchdown. Not an amazing photo, but kind of fun.
I feel like I had a ton of good incomplete pass photos. Trenton threw the ball a lot, made for some good photos at least.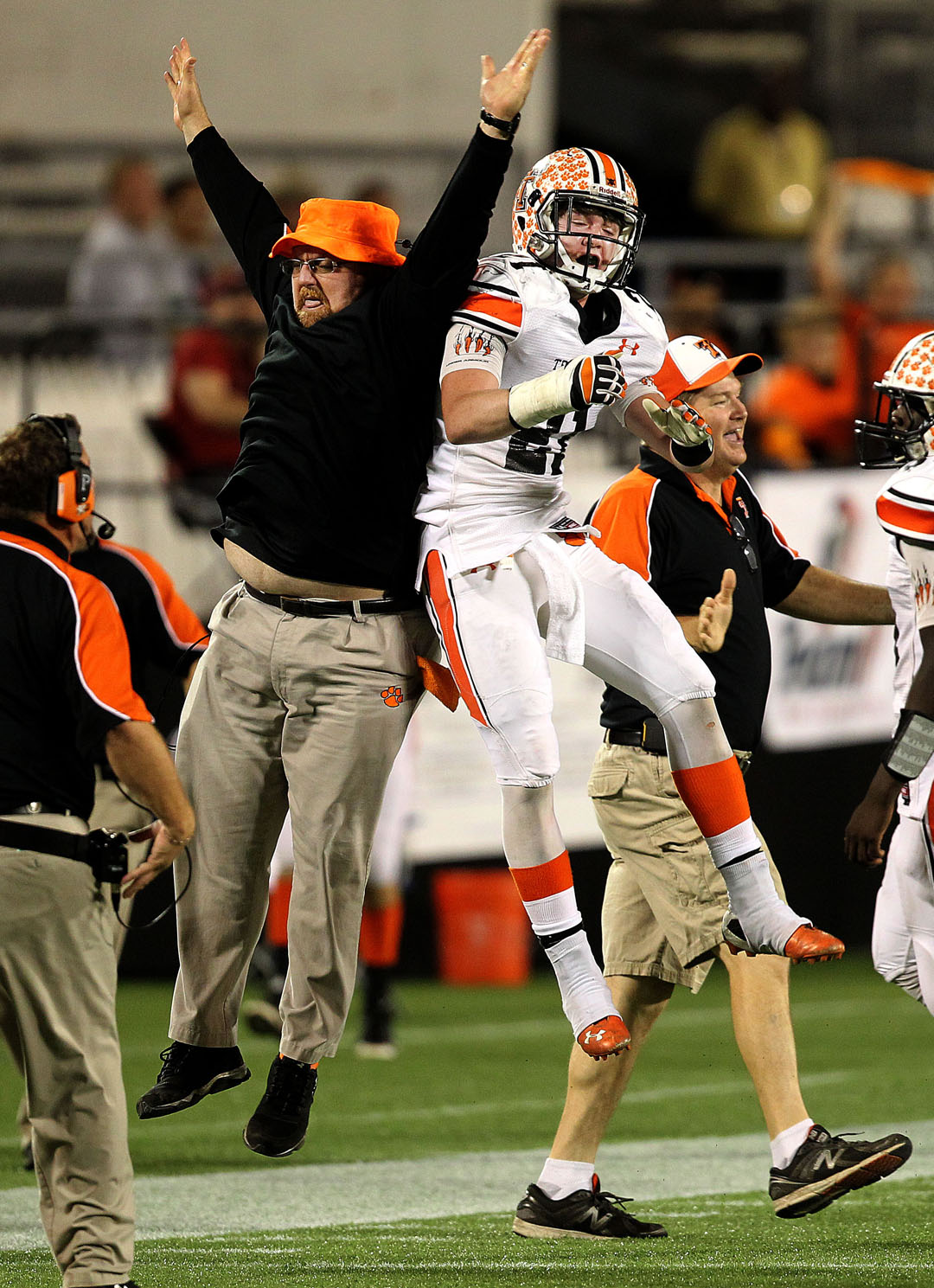 Just off the fingertips. Yet another incomplete pass.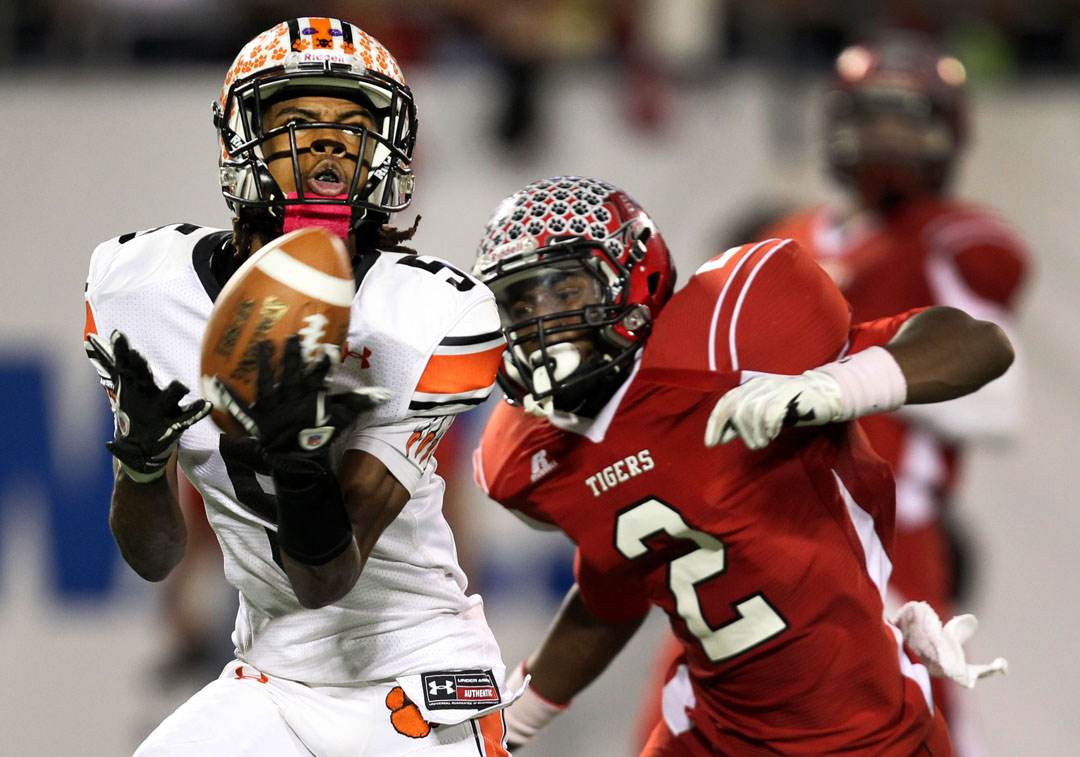 This catch was interesting. He made a beautiful grab around the 30 yard line… then dropped the ball somehow around the 10. Instead of falling on it, he tried to scoop it up. He missed, and the red team fell on the ball for the turnover. Oops.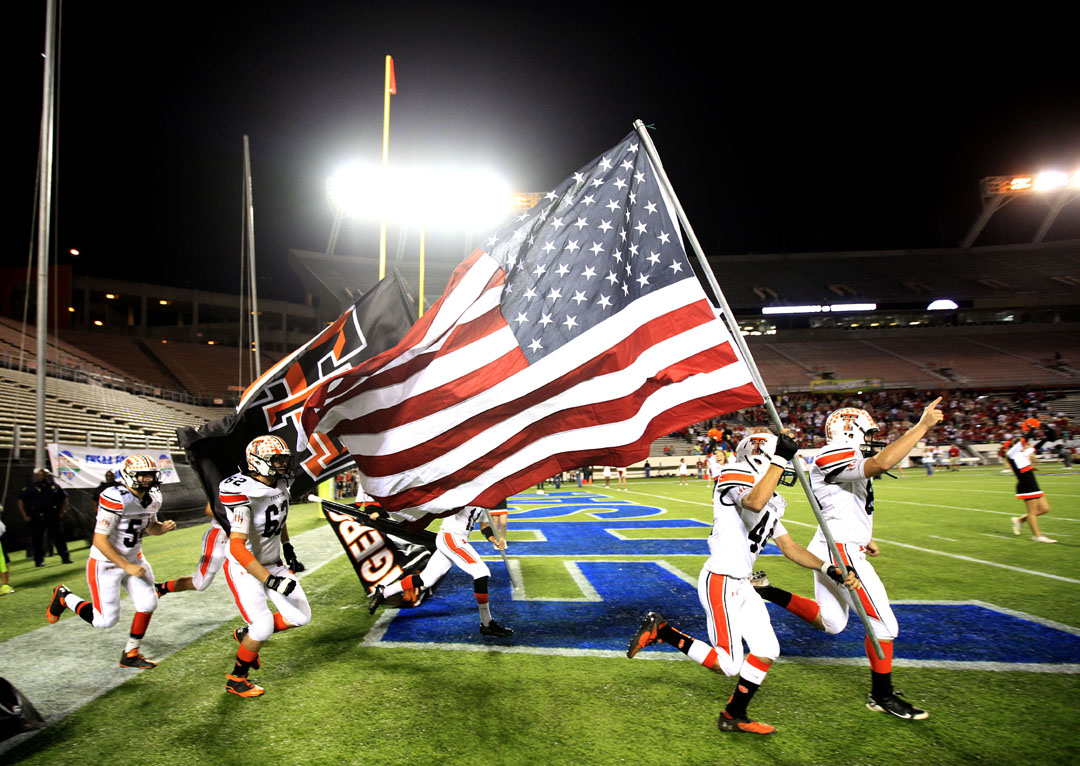 Comments
comments