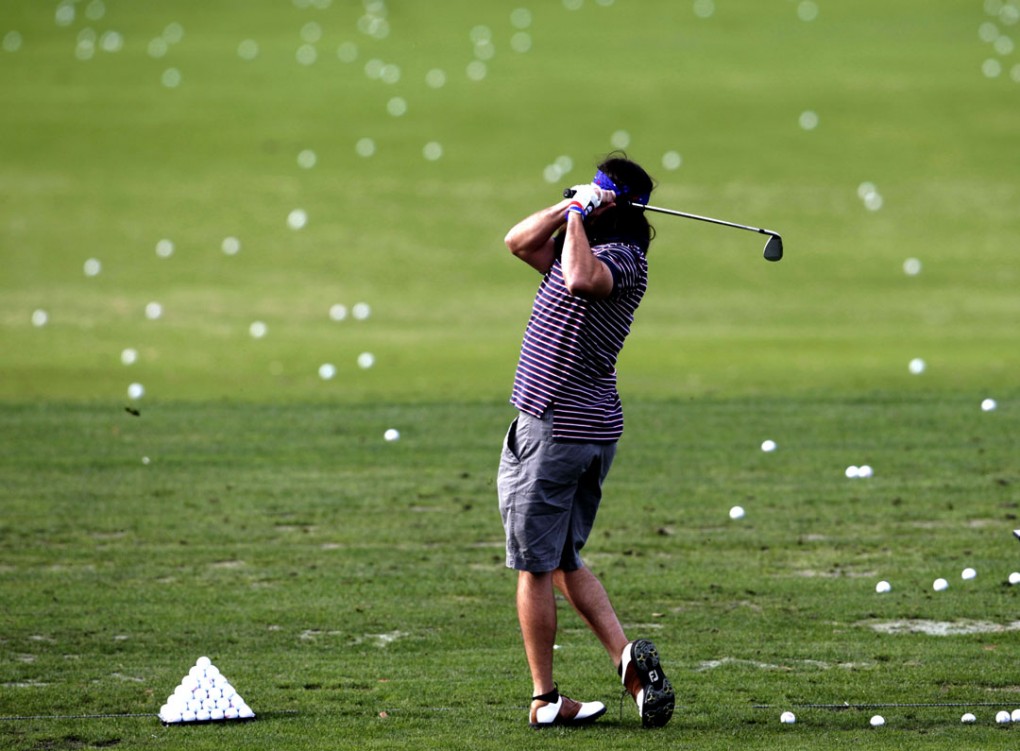 It's a tough job, but somebody's needs to take one for the team and spend an entire Saturday on a beautiful golf course taking photos of celebrities. Saturday was the annual Tim Tebow Golf Classic to raise money for his foundation. And for the Gainesville Sun, any story or photo gallery with the word Tebow in it will almost instantly become the most viewed item on the website. So, I got the task (for the third year in a row) to take some photos of Tebow and his buddies playing some golf at TPC Sawgrass near Jacksonville.
The photography isn't all that great, not much  you can do with guys swinging clubs and signing autographs, but it's still fun. I got a kick out of seeing Carlton from Fresh Prince of Bell-Air almost make a hole-in-one on the famous 17th hole. (It's an island green) Someone asked him to do his dance. He said "There will be no dancing today." Oh well.
My theory for this event is pretty easy since I don't know a lot of the celebs… if they look like they don't belong on a fancy golf course, they're probably famous and with the tournament. I haven't watched a second of Duck Dynasty, but when the two brothers from the show came walking up the driving range, it didn't take long for the fans to swarm around the bearded realty TV stars. Not bad for a couple of dudes from north Louisiana.
Bobby Bowden, Will Muschamp, Scott Hanson (NFL Network) Fred Taylor and Mike Pouncey were a few of the bigger names there.
Check out the entire mega-gallery for a lot more photos that the Sun's readers will eat up for a while.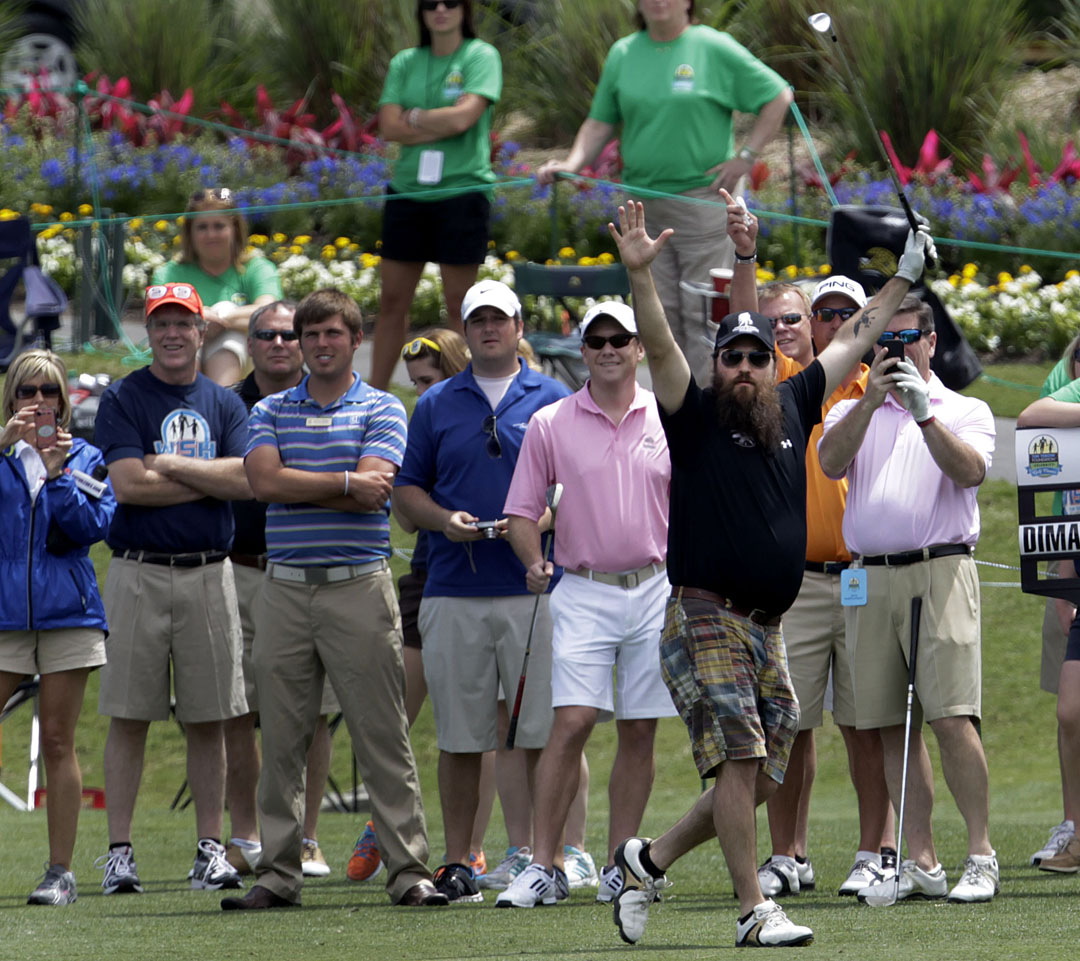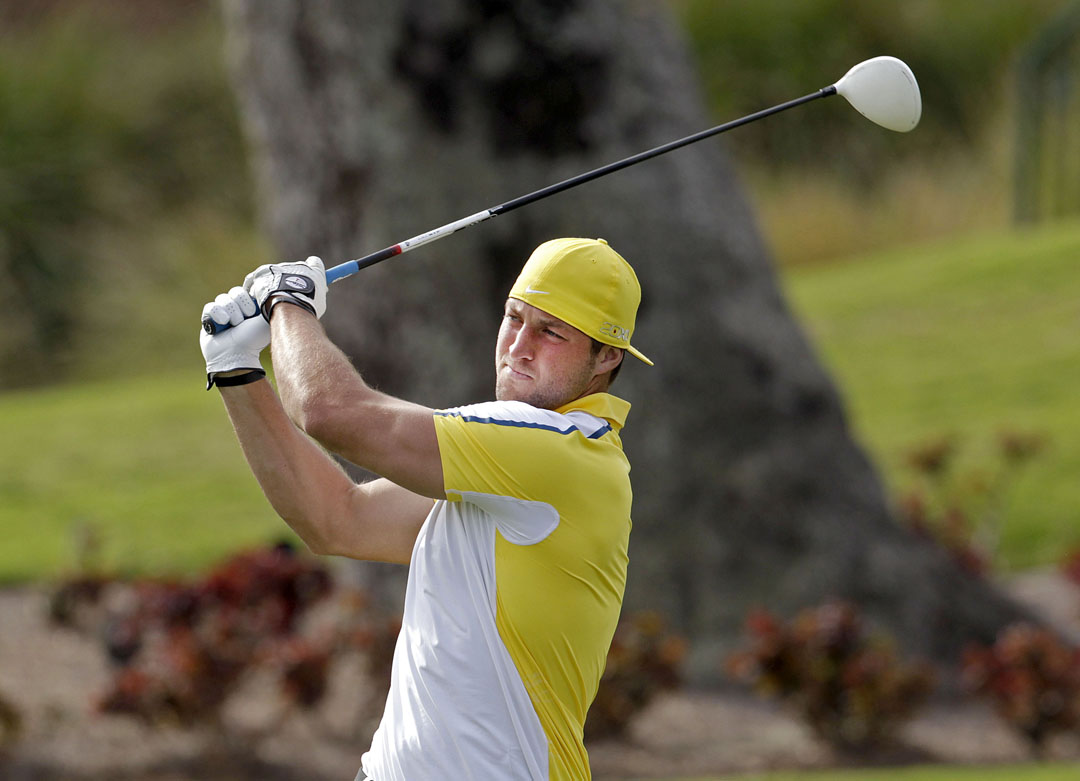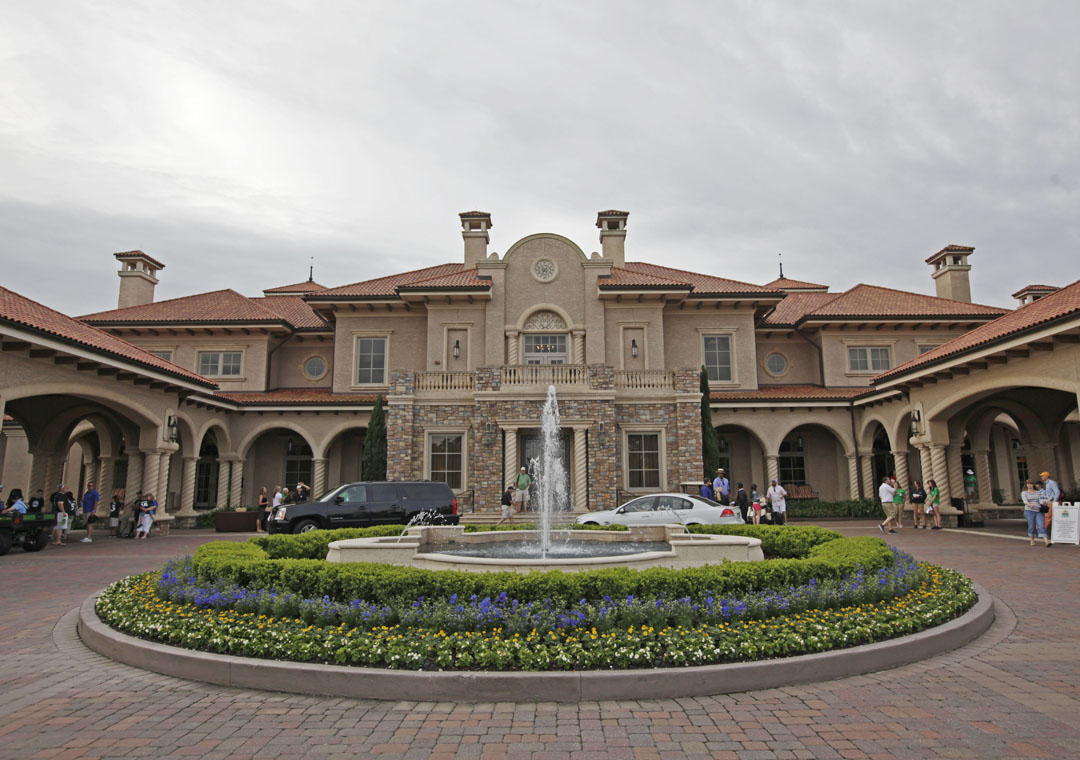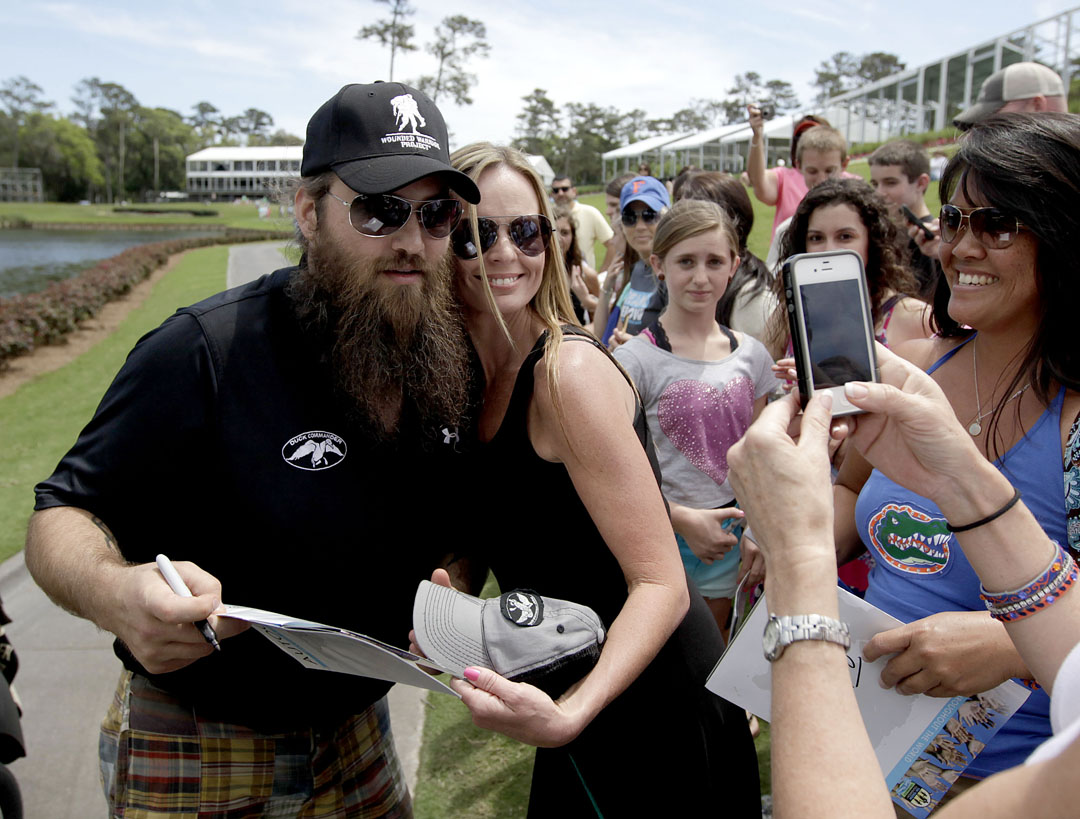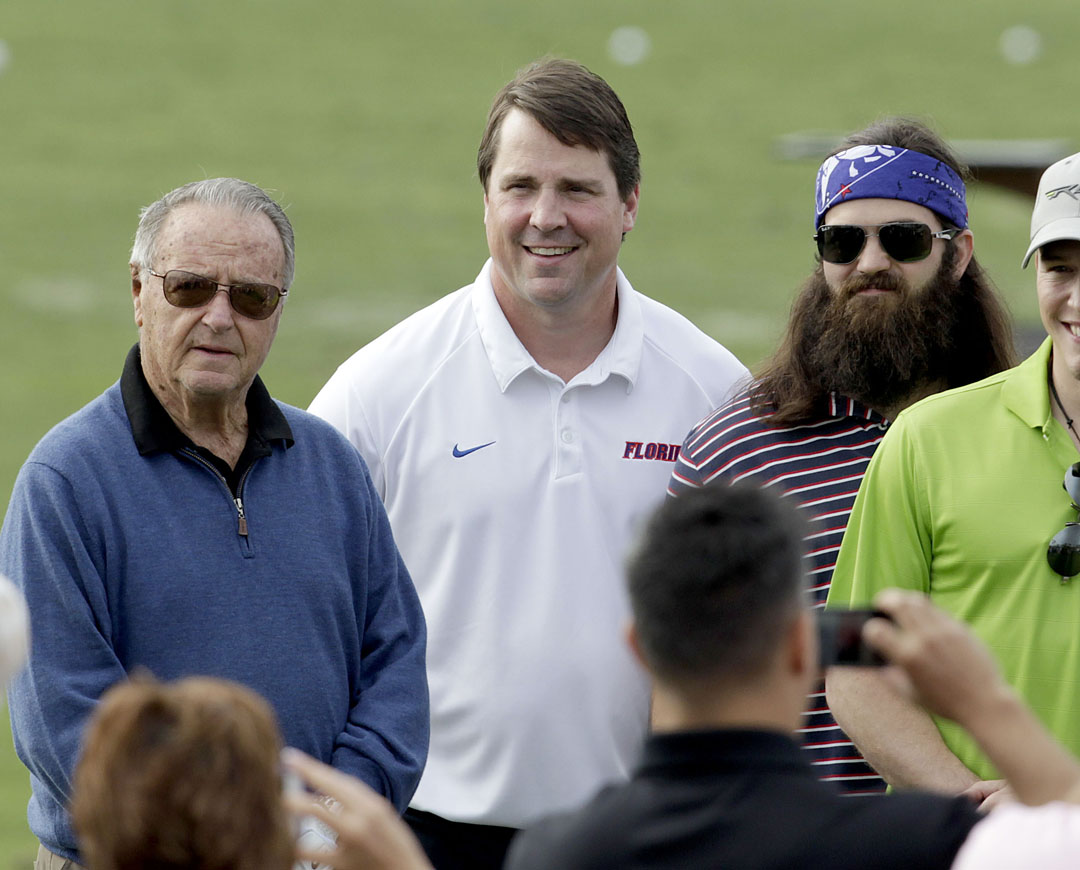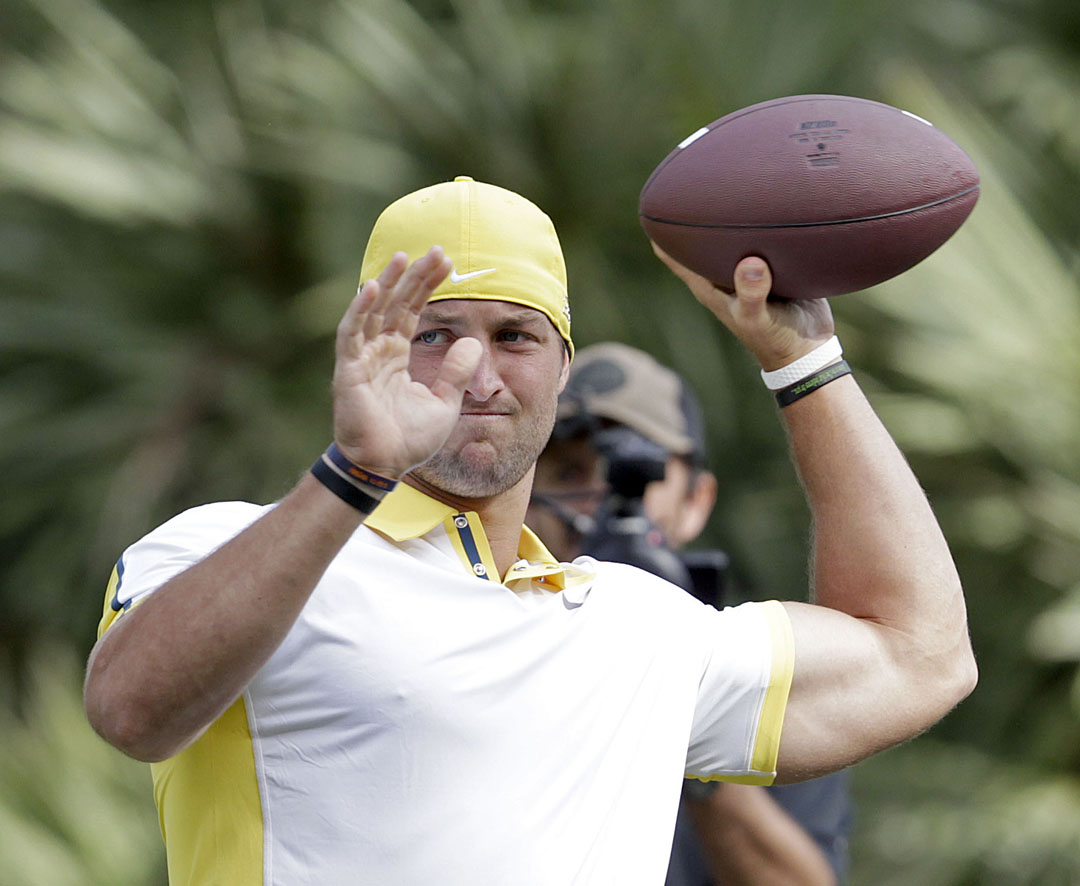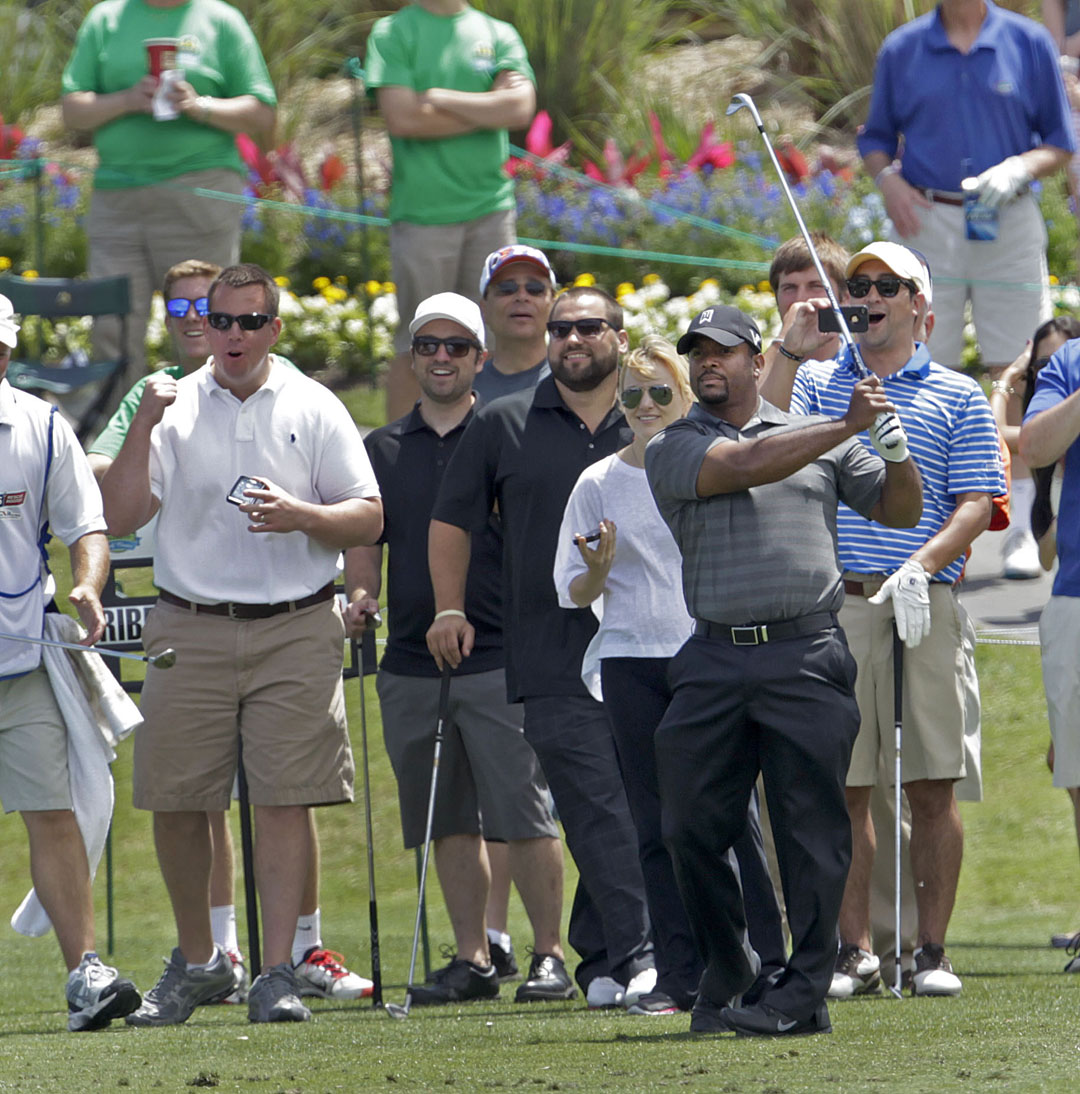 Comments
comments