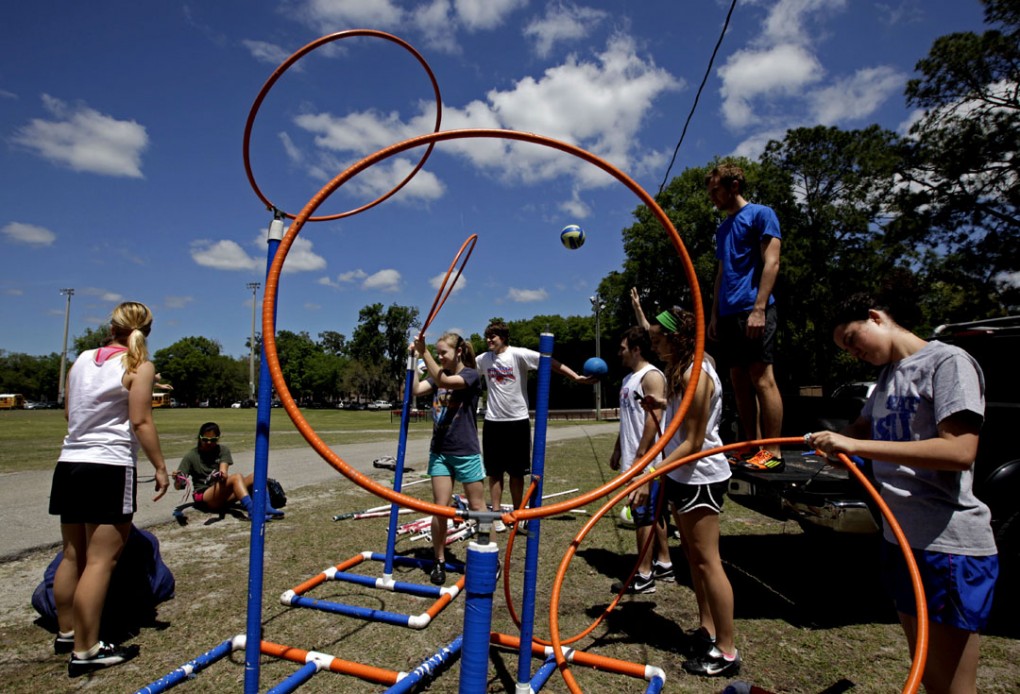 Saturday marked the first time in about a month that I didn't spend a weekend surrounded by all things basketball. Sure, I'd love to be shooting the Final Four, but having a weekend of things to shoot not involving sitting on a court for hours was nice.
I got my list of assignments and was pretty excited for a busy Saturday of shooting. Most of the UF sports were in action this weekend and I landed the job of shooting the track meet, gymnastics meet and quidditch practice. Yep, Florida has a quidditch team and they're playing for the World Cup next weekend. (They finished second in the country last year)
But I think I left all my good picture-taking skills on my Jet Blue flight home from the NCAA Tournament last week. I couldn't seem to make a decent photo all weekend. Never got the peak action in gymnastics, missed the big names with the track meet and quidditch, well, no clue what was going on anyway. The only images I liked from the day really had nothing to do with any of the events. I did learn what a quaffle is, so that's good.
No worries though, I'm finally getting a couple days off so hopefully I can reload on whatever photo skills I left in Texas.
Comments
comments
This entry was posted on Monday, April 8th, 2013 at 1:59 am
You can follow any responses to this entry through the RSS 2.0 feed.
Posted in: Uncategorized