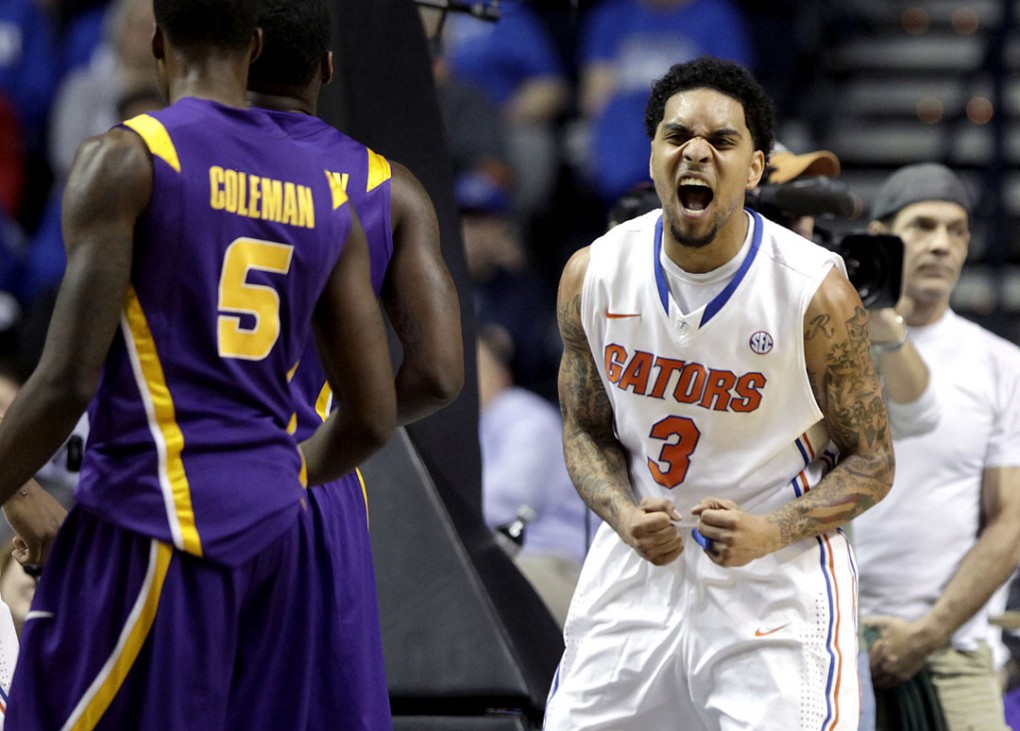 Game one of the post-season is done. Florida took care of LSU 80-58, behind 27 points from Erik Murphy. Looked like most of the other games this season. One thing I figured out during this game is that band members don't have a lot of ammo when it comes to taunting the other team. I sat in front of Florida's band and they yelled the same two or three insults at LSU players all game. At least I had my ear plugs in to kind of drown out most of it. But one of the saxophone players had a fake mustache hanging from her glasses…. so it's all good.
Comments
comments
This entry was posted on Friday, March 15th, 2013 at 8:22 pm
You can follow any responses to this entry through the RSS 2.0 feed.
Posted in: Uncategorized